on
Succeeding @ OCC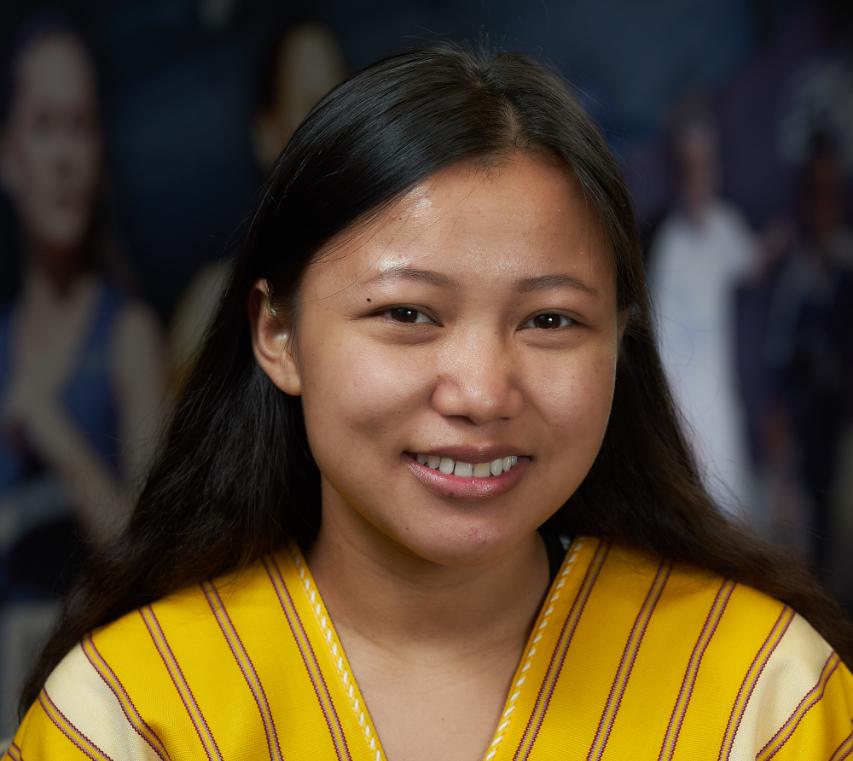 Degree Program: American Sign Language
High School: Henninger, class of 2017
Augustine was born and raised in a refugee camp in Thailand. It was the only life she ever knew until she came to the United States in 2011. She graduated from Henninger High School in 2017, then enrolled in OCC's American Sign Language degree program.
As she worked hard to learn the English language, Augustine became an outstanding student. She received assistance from OCC's Collegiate Science and Technology Entry Program (C-STEP) and Educational Opportunity Program (EOP). During the spring 2020 semester she was named EOP's Pinnacle Award recipient, and the top student in the American Sign Language degree program.
In the fall she will transfer to SUNY Cortland where she will double major in American Sign Language and Humanities. Her goal is to become an English as Second Language teacher and a multi-lingual interpreter who works with refugees. She was awarded a SUNY Chancellor's Undergraduate Scholarship which will assist her while at Cortland. Augustine played on the OCC Women's Soccer team and plans to play soccer for Cortland.
She's grateful for her time spent at OCC and the College's role in her success story. "They had everything I needed here. It was the best experience. I just loved it."