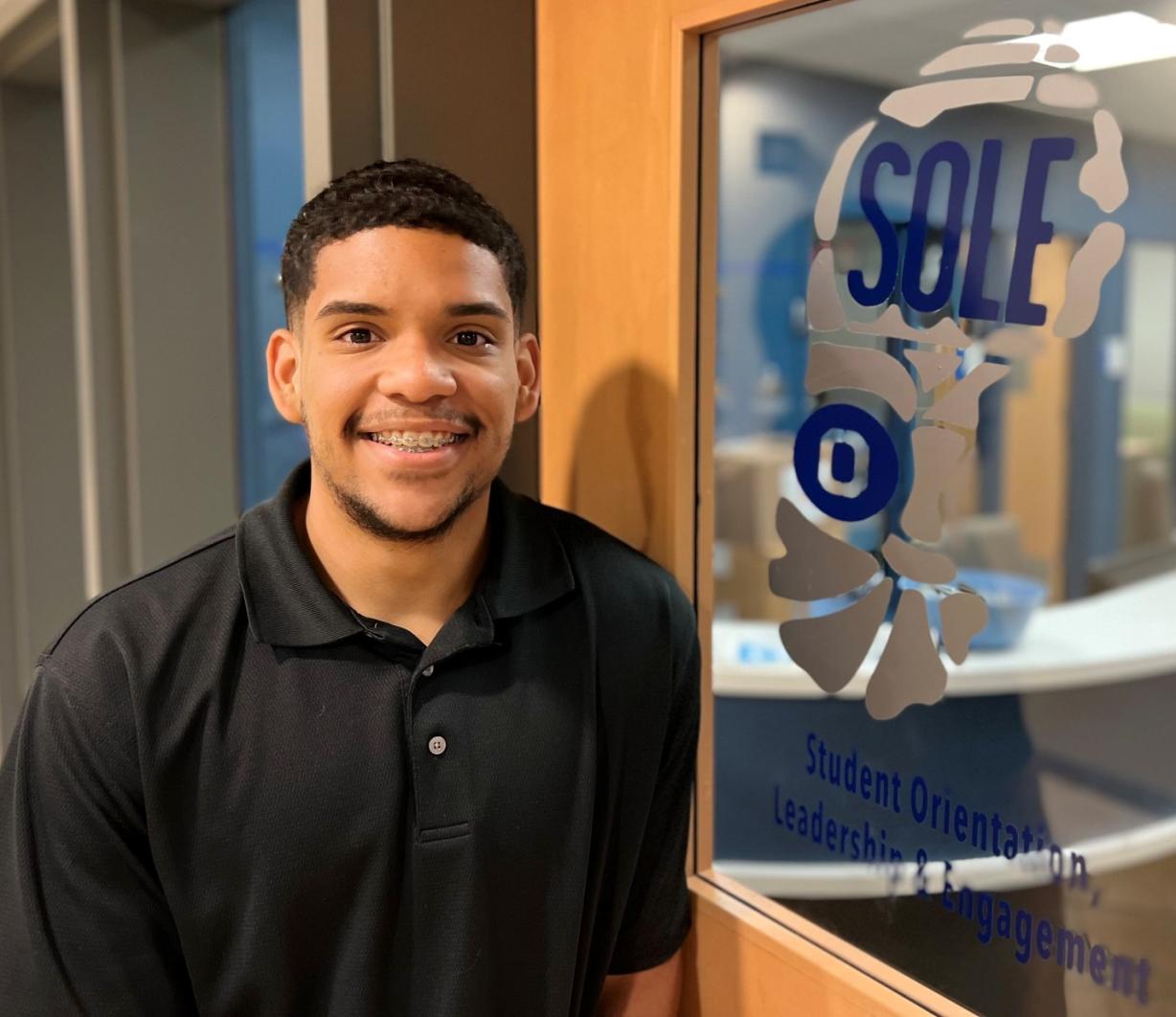 Chris Cedano Alcala is Student Government President at Onondaga Community College thanks in large part to a lifechanging stay in his parents home country. "I saw the different way people lived there and it really opened my eyes and my mind. I realized the resources and opportunities we had here I wasn't taking advantage of."
After Cedano Alcala completed 7th grade, his family moved to his parents home country of the Dominican Republic. "During our two years there I grew up a lot. It was the most impactful time of my life." He experienced a sub-standard education system and saw extreme poverty throughout the Caribbean nation. When his family decided to return to the United States, he was a different person. "I decided I was going to put more effort into everything, get involved, and take advantage of all of the opportunities here."
Cedano Alcala graduated from Liverpool High School in 2021 and came to OCC that fall. "I thought I would get my prerequisites out of the way without going into debt, give myself more time to figure out what I wanted to do, and eventually get more comfortable with the idea of moving away."
Cedano Alcala enrolled in the Business Administration degree program and joined the Business Club. During a Business Club meeting he learned OCC had its own Student Government. He found its headquarters on the first floor of the Gordon Student Center and walked in. "I spoke with people there and started getting involved. This year I decided to take on the President's role." 
With the fall semester underway and the worst part of Covid in the rearview mirror, Cedano Alcala and his fellow Student Government officers are hoping to see improved turnout at campus events. "We want to increase overall engagement and get more students involved this semester."
Besides his leadership role in Student Government, Cedano Alcala is also a member of the Phi Theta Kappa Honor Society, the Extraordinary Men of Distinction Club, and the Collegiate Science and Technology Entry Program which is known as "C-STEP." Thanks to his C-STEP connection, he landed a summer internship at Brackens Financial Solutions in downtown Syracuse. During his time there he became enamored with the possibility of helping people plan their financial futures. "Seeing the long-term impact one person could have on a family really spoke to me. I think there's very little diversity within the industry. If I could become a financial advisor and work with people with similar backgrounds, I think they would feel a stronger connection and it would be easier to implement a financial plan."
Cedano Alcala has a busy few months ahead of him. He's on track to complete his degree in December, which means he'll be applying to four-year schools while finishing his coursework and leading Student Government. He's kept his promise to himself to take advantage of opportunities which he says he is surrounded by on campus. "It's amazing all of the resources here. One of the things I love about OCC is all of the support services. It really makes me feel that OCC is out to help all of its students succeed. And I'm so glad I decided to come here. I was very introverted. Being in Student Government and having to put myself out there has made me feel a lot more comfortable speaking with groups of people. It's also opened up a lot of opportunities for me."