on
Succeeding @ OCC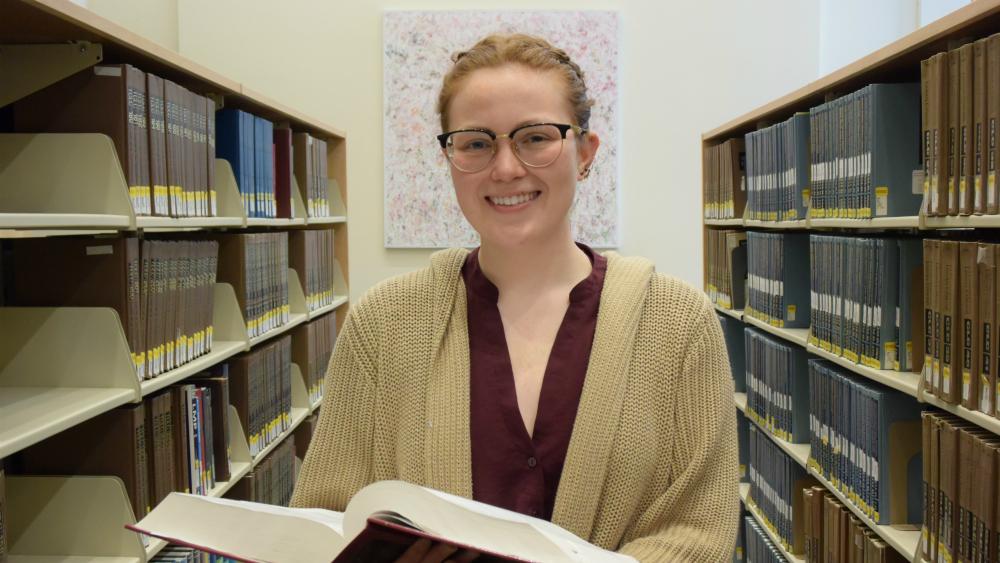 Major: Liberal Arts & Sciences - Humanities & Social Sciences, minor in World Languages and Cultures
High School: Jamesville-DeWitt, class of 2017
Cindy Henchen is putting the "full" in full time student. She is simultaneously working on three degrees at both Onondaga Community College and SUNY College of Environmental Science and Forestry (ESF). During the fall semester she took an astounding 33 credits; 17 at OCC and 16 at ESF. She earned a 3.7 grade point average at OCC, and a 3.3 at ESF. "I don't sleep that much. You've gotta do what you've gotta do!"
Henchen started taking classes at OCC while she was in high school, enrolling in the 2016 summer session. She would continue taking classes here during her senior year at Jamesville-Dewitt.
When it was time to choose a college, she selected a four-year school and didn't like her experience. "I wasn't thrilled with the program I was in and decided to take a year off and go live in the woods." Henchen and a friend went to Manistee National Forest where she would spend the next year. She took a job working full time at a soil to spirits farm distillery. "I learned I would be completely okay with leaving everything and living in the woods. It was nice to know I could have a very simple life and be content. Living in the woods and having that freedom and being at peace was very refreshing."
The year away helped her reenergize and refocus. "I decided I wanted to go back to OCC because I realized I really enjoyed my experience here. My teachers were amazing and I wanted to finish work toward my social sciences degree."
Henchen is now in her final semester at OCC, taking the last three classes she needs to earn her degree in Humanities and Social Sciences. She's also taking 26 credits at ESF this semester and is on schedule to earn two degrees there by May of 2021 in both Biochemistry, and Environmental Studies with a focus on Policy, Planning and Law.
She has lofty goals for herself. She plans to earn a triple doctorate in neurosurgery, law, and something within social sciences, psychology or even political science. By the time she turns 30 she wants to start her political career and eventually become President of the United States. "I want to help all people. I'm tired of politicians using their parties and their politics to divide people. I know we can do better."