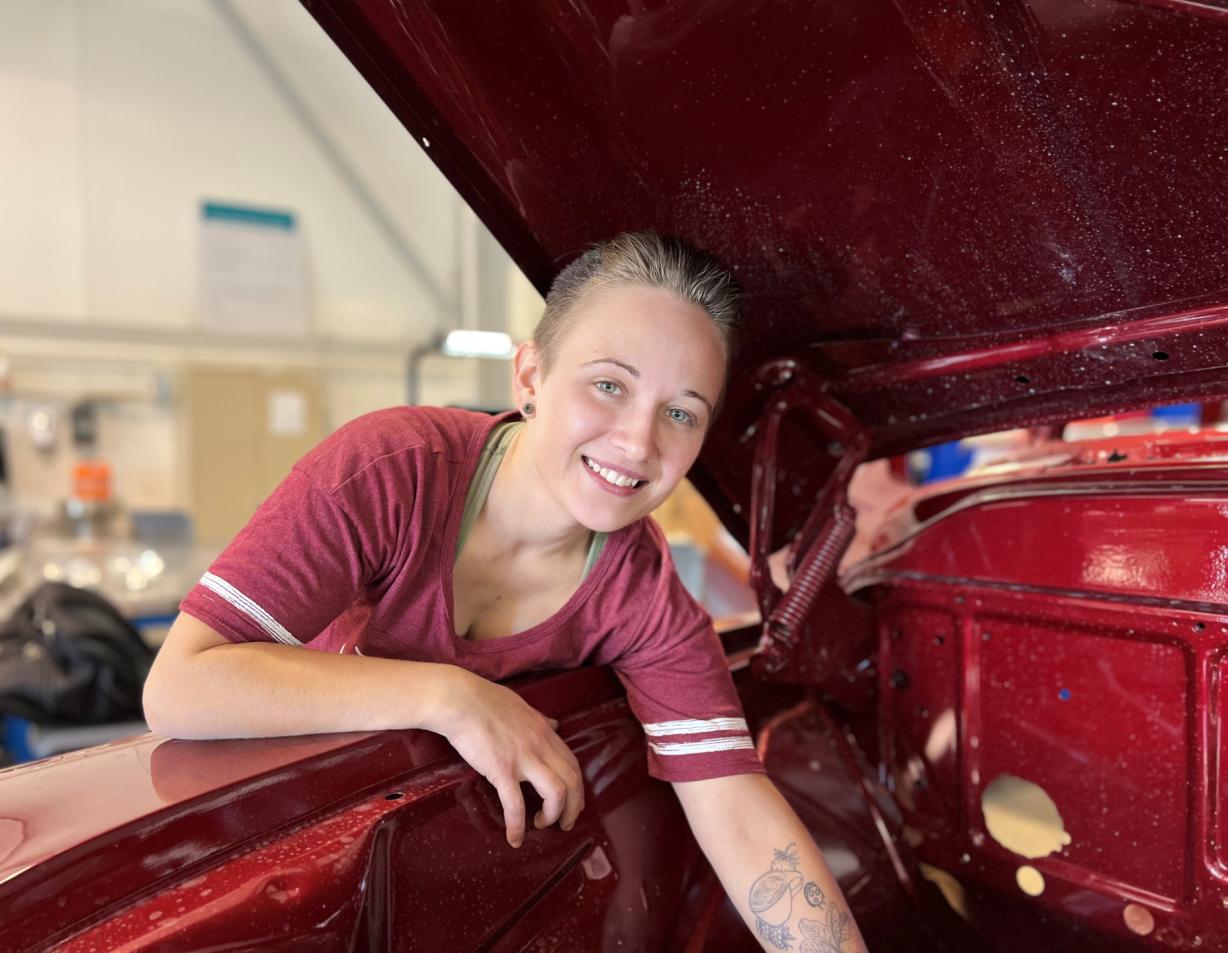 Claire Sears is making a name for herself in a male-dominated industry. She's a student in Onondaga Community College's Automotive Technology degree program who has been working in the Auto Collision Center at Driver's Village in Cicero since last November. "As I've gotten more confident and proved myself, people are seeing what I can do. I'm doing a lot bigger jobs now than when I started. I'm changing whole pieces of cars which is pretty cool."
Sears graduated from Marcellus High School in 2012, came to OCC for a few semesters, then decided to work in the food industry. Seven years later she was ready to try something else. She had grown up around family members who fixed cars and thought she would give it a try. She researched her options, learned that OCC had an Automotive Technology program, and enrolled last fall. "I didn't realize how interested I was in this until I got in the program. Then I started working at Driver's Village and got my hands-on experience. That experience has made everything here easier. It feels good to do what I want to do."
After this semester Sears will have one class left to take, which she will do in the spring while continuing to work at Driver's Village. "I've really liked it here. All of the classes mesh together. And all of the professors in this program are just awesome."