on
Succeeding @ OCC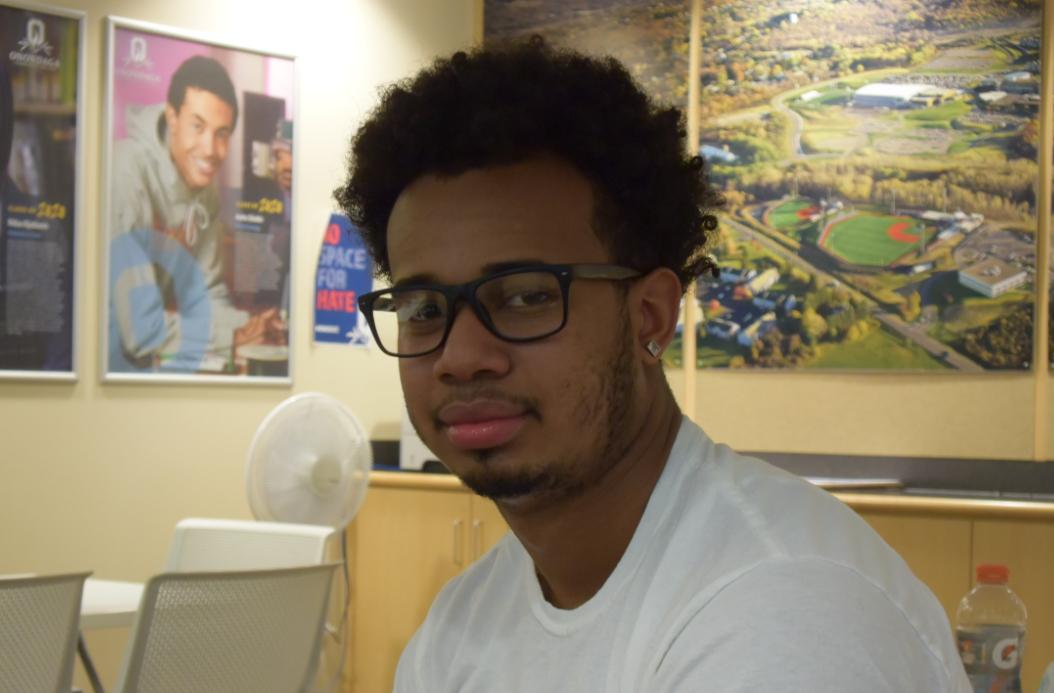 Degree Program: General Studies
High School: Abraham Lincoln on Coney Island, class of 2018
When Davon Armstead decided to attend Buffalo State on a football scholarship two years ago, he wasn't ready for a large, four-year institution. "If I knew in high school what I knew now, I would have gone to a community college first. I was playing football and having so much fun I lost track of what I was really there for. I want to eventually go back to a four-year school, but this time I will get there the right way."
Armstead spent three semesters at Buffalo State before starting at OCC in January of 2020. Even though COVID-19 changed everything halfway through his first semester, he kept working hard and earned a 3.8 GPA. "I studied every day. I took all the tests, I did all the homework. For the first time, I was actually trying. When I'm not distracted and focused, I can do great things."
Earlier this semester Armstead was invited to join the College's chapter of international honor society Phi Theta Kappa which has been named among the world's top five chapters in each of the last two years. He says his goal this semester is to keep improving and earn a perfect 4.0 GPA.
A change in scenery was exactly what Armstead needed to turn his academic fortunes around. "Everything has been better here. I've actually been learning in the smaller classrooms. The teachers have explained the work very well. If you ask them a question or email them, they break down everything and explain things so I understand them."
Currently Armstead is in the General Studies degree program. He's had several positive experiences in Human Services classes and is considering making that his academic focus. "I started taking those type of classes and I was getting 'A's' in them. I come from Far Rockaway Queens which is a very bad neighborhood. I want to give back to people. I want to help children who have problems with their parents, go through alcohol abuse and drug abuse. It makes me feel good when I help other people."