Image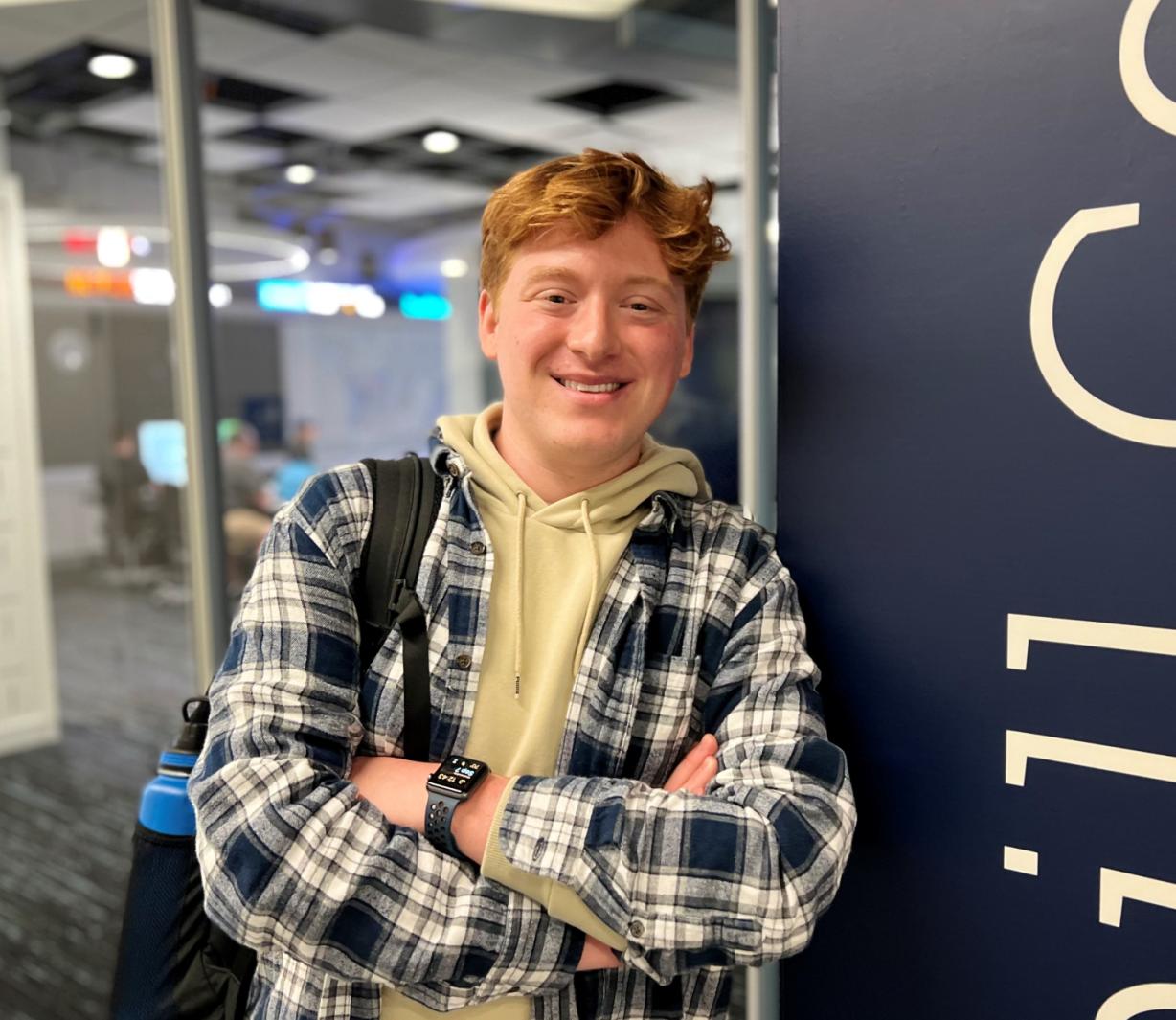 Being heavily involved in campus life has made a significant difference in Eddie Flynn's Onondaga Community College experience. "I've made so many connections here and it's so enjoyable. I have so many friends I wouldn't have had if I was just attending class. I come to school everyday and look forward to everything I'm part of."
Flynn is a member of Marcellus High School's class of 2021 who took as many college courses as possible during his senior year. When he arrived on campus last fall he was acclimated to college-level work and began getting involved outside class as a Student Ambassador, giving tours to prospective students and their families. His  energy and enthusiasm was noticed by College staff. He was selected to run for Student Government as the Vice President of Adult Learner and Non-Traditional Student Success, a position he currently holds.
When Flynn enrolled at OCC he was leaning toward a career related to biology. But while pursuing degrees in both Mathematics & Science and Business Administration, he decided he prefers a future in economics or business. His first good business decision was weighing multiple college options and choosing OCC's Lillian Slutzker Honors College which allows him to attend tuition-free. "Coming out of high school I didn't know exactly what I wanted to do and I didn't want to spend a lot of money. Now I know I'm ahead of a lot of people from high school who are paying $50,000, $60,000, $70,000, or $80,000 a year to go to college."
Flynn will complete both of his degrees this December, just a year-and-a-half after graduating high school. His goal is to transfer to a big school somewhere in the northeast within a 4 to 5 hour drive from home.