on
Succeeding @ OCC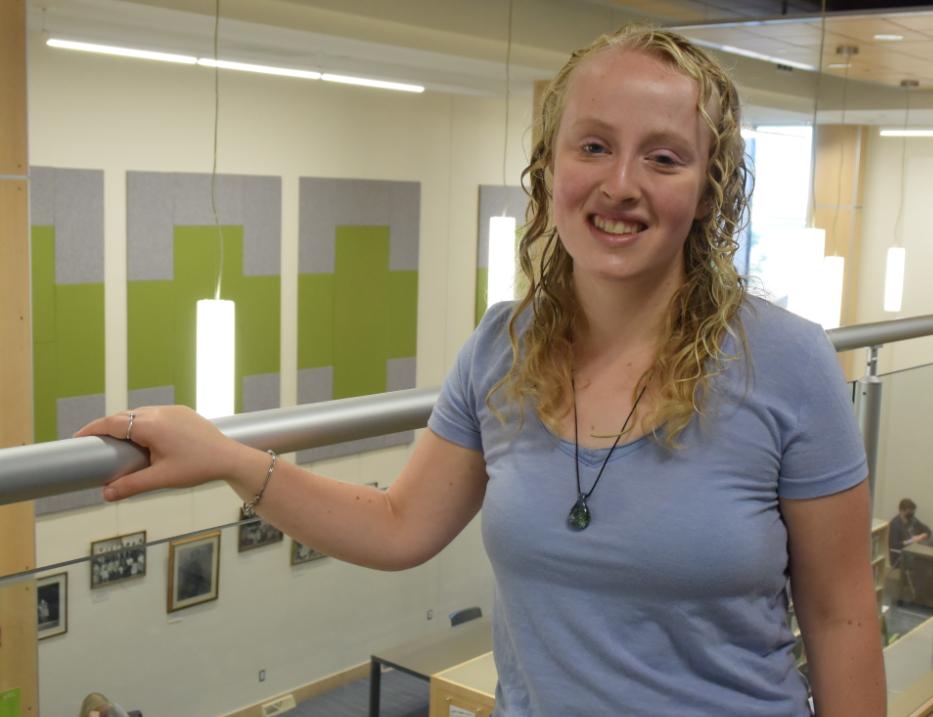 Degree program - Liberal Arts & Sciences: Humanities & Social Sciences
Home schooled, from Tully
Eleanor Petrucco started taking classes on the OCC campus in the fall of 2018 while she was in her senior year of home schooling. Over the course of the academic year she took a semesters worth of classes. "These credits helped me finish high school and get a jump start on college. I decided to keep coming to OCC because I loved the faculty."
She became a full-time student the following fall and chose to pursue a degree in Humanities after a conversation with her advisor. "I told her I wanted to be a librarian and she recommended Humanities. It's worked really well for me. I've tried a lot of different classes like Communications which I wouldn't have otherwise tried." Petrucco also decided to live in the residence halls so she could get the full college experience. "Being on campus helped me get to know students and faculty even better. I could also take advantage of the facilities and scheduled events.
In the spring 2020 semester she was inducted into the College's chapter of international honor society Phi Theta Kappa. This semester she is an officer, serving as the Co-Vice President for Service. Conversations with previous leaders convinced her she should follow their lead. "I knew some of the officers from last year and hearing about the things they did really inspired me. I wanted to do some of the leadership things they were talking about. Service is really important to me."
Petrucco will earn her associate degree next May. She plans to transfer to the College of St. Rose in Albany to pursue a History degree, then work toward a master's degree in Library Science. "I want to become a librarian because I love to read. I want to help kids learn to love to read."