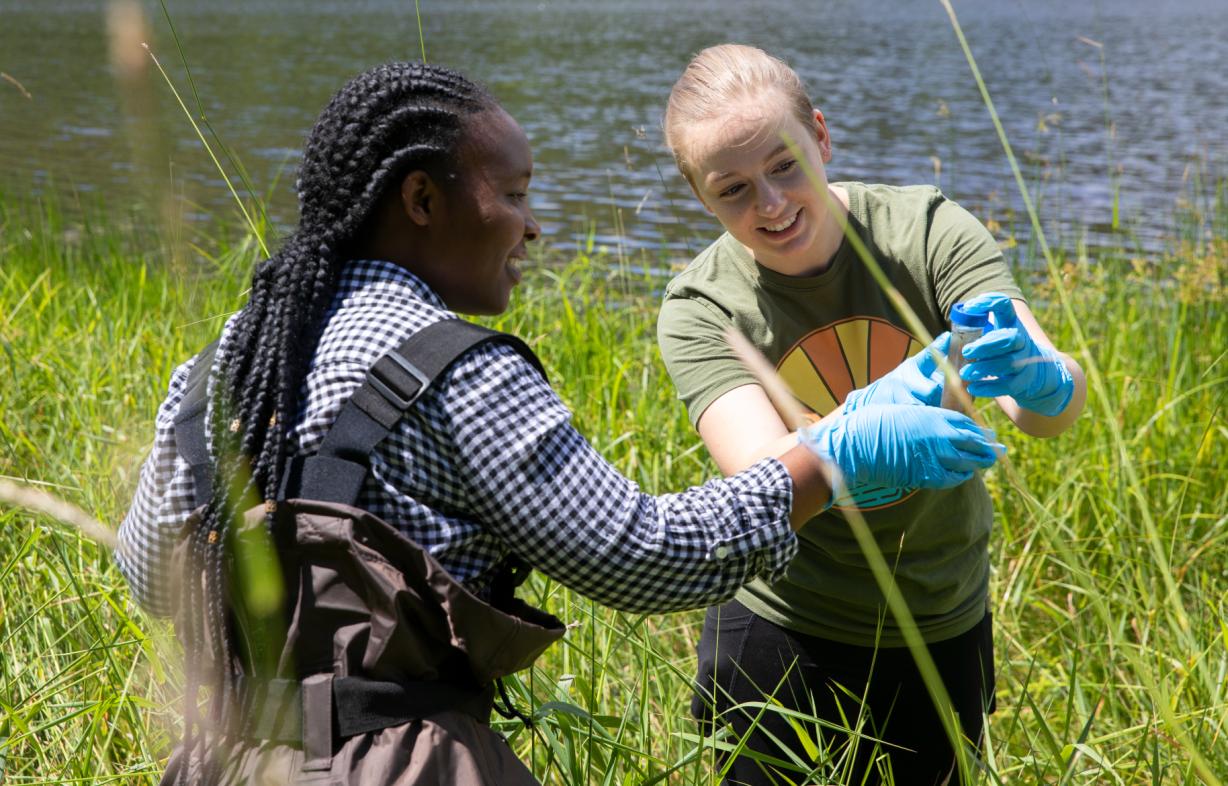 When Everine Mukeshimana was growing up in a refugee camp in Africa she dreamed of one day coming to the United States, earning a college degree, and becoming a nurse. Living conditions in the refugee camp were poor and she was surrounded by sickness. She thought if she could become a nurse, she could help people become healthy again.
In 2019 she took the first step in making her dream come true when she immigrated to America. "I was so lucky to come here. It's very different from where I came from."
Mukeshimana, her parents, and 7 siblings settled in Syracuse. She would attend Corcoran High School for one year, receive her diploma in 2020, and come to Onondaga Community College.
She enrolled in Liberal Arts & Sciences while beginning to taking her prerequisites for the Nursing degree program. When she wasn't in class she found a welcoming atmosphere on the second floor of Coulter Hall where OCC's Collegiate Science and Technology Entry Program (CSTEP) and Educational Opportunity Program's (EOP) are headquartered. "I really like the people who work there. They are always willing to help. And I enjoy going there just to say 'hi.' It's important to have a place to go to on campus where you feel comfortable. And they make me work harder because I know they support me."
Thanks to her affiliation with CSTEP and EOP, Mukeshimana was able to participate in a summer internship at SUNY Binghamton as part of the "Bridges To Baccalaureate" program. Her research focused on the ranavirus, a double stranded DNA virus that can cause severe infections in amphibians and reptiles. "I enjoyed it and learned a lot. I'm hoping to do another internship next summer."
Last month Mukeshimana was recognized for her outstanding academic performance when she was inducted into the College's chapter of international honor society Phi Theta Kappa (PTK). Students must have a minimum 3.5 grade point average to be invited. "I was proud to get into PTK. English is not my best language. I worked hard to get in."
In May Mukeshimana will complete work toward her first degree. She hopes to be accepted into OCC's Nursing program by then and continue on her journey to helping others.