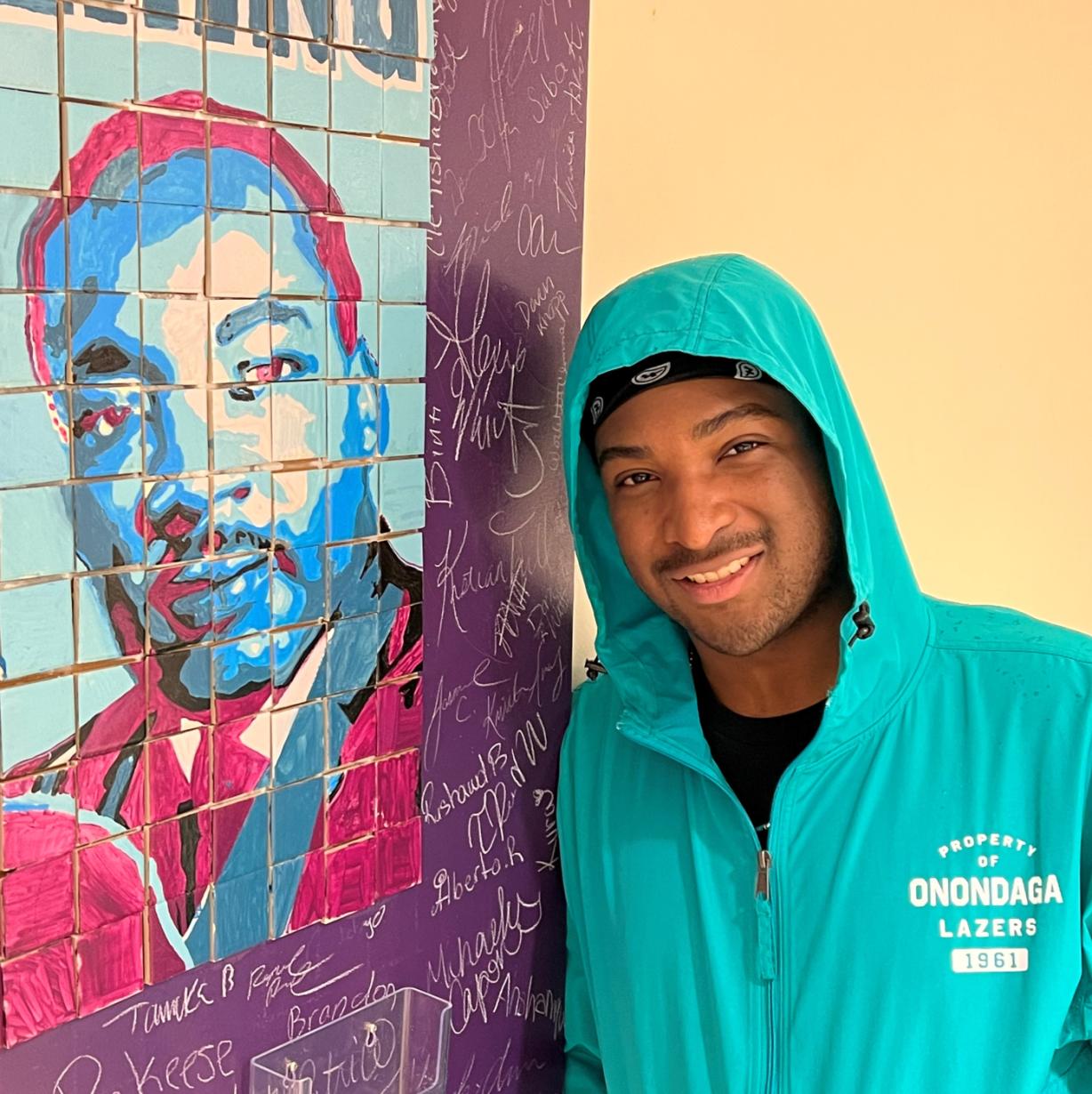 When Joshua Newman graduated from Queens Technical High School two years ago, he hoped to attend college somewhere in the New York City area. But his father wanted him to experience life away from home and encouraged him to find a college that could give him the total on-campus experience. He began researching options on the internet and found Onondaga Community College. "There was something about OCC. I was looking at the website, the videos, and the reviews and it just jumped out at me. When I got here I said, 'this is actually pretty cool. It's pretty nice.'" 
Newman's focus of study in high school was Graphic Art. It led him to OCC's Computer Science degree program which he stayed in briefly before switching to General Studies. "I realized I liked doing graphic art on the side rather than as a career. I thought General Studies would be the best option to get my basic transfer requirements done."
His decision to leave home for college and become immersed in campus life gave him the opportunity to be part of numerous clubs and organizations. Newman is a member of the Extraordinary Men of Distinction Advisory Board, the Diversity, Equity, Inclusion & Belonging Council, and the Unity Day Advisory Board. He used his graphic art skills to create the poster for this semester's Unity Day celebration. "I started with just an image in my head. As I got into the design process it became clearer and clearer what I was looking for. I wanted the posters to stand out. I wanted the colors to pop and have standout graphics."
Newman credits two professors, Dr. Gerardo Cummings and Dr. Eunice Williams, with being major influences on him during his time here. "He's been great to me and brought me to meet Professor Williams. If he didn't push me to come here, I wouldn't be here today. And she's been a big supporter of mine since we first met. I wasn't expecting to build that connection but I'm grateful for it."
Newman will complete work toward his degree this month. Before leaving, he is designing the Unity Day poster for next semester. He hopes to transfer to the University of Buffalo and major in Digital Media. "I really liked it here. I had ups and downs but that's part of life. My time has been really good. It hits every now and then that it's coming to an end but I don't want to lose my connection with people here or the school. When I move on it's still something I want to hold on to and remember."