on
Succeeding @ OCC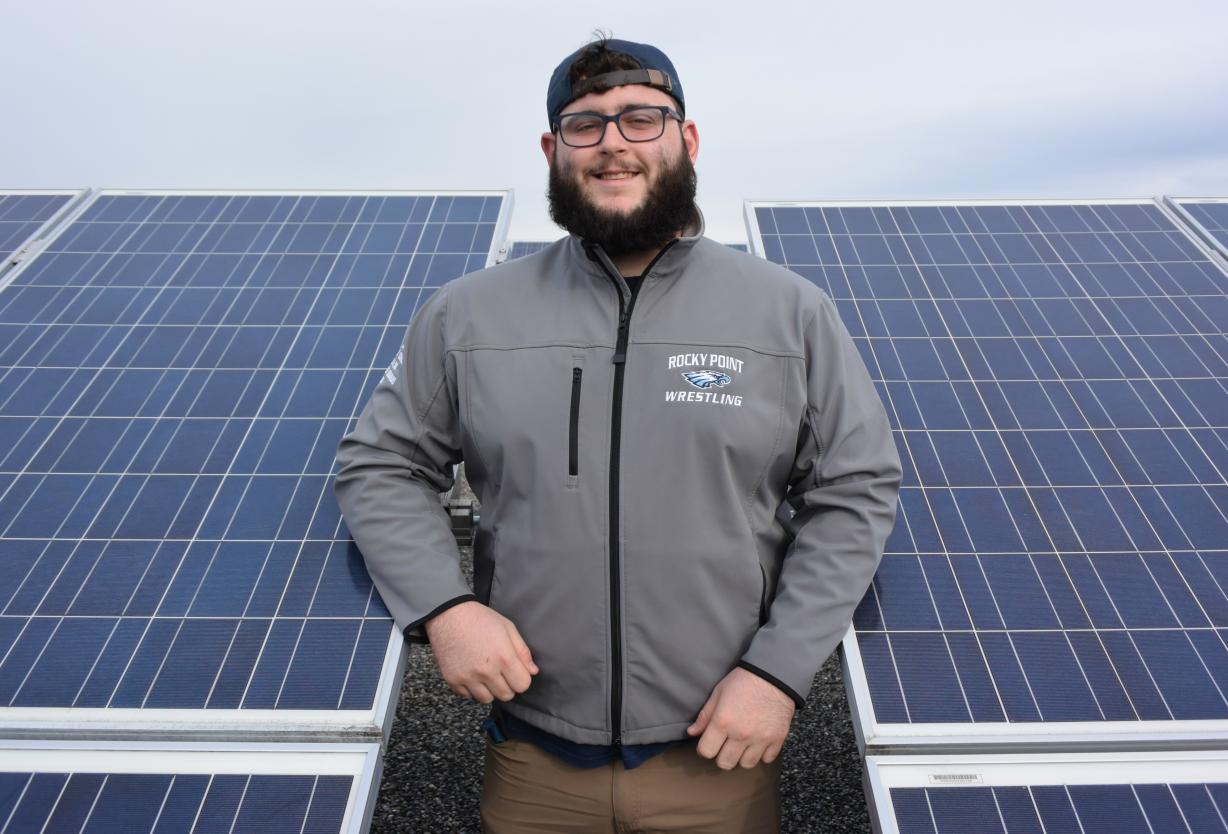 Major: General Studies
High School: Rocky Point on Long Island, class of 2017
Leo Burke has a unique side hustle. He's an OCC student who works remotely as a Solar Engineer for Long Island Power Solutions, designing solar-powered energy systems for homes and businesses. Once clients agree to the deal, Burke's work goes to engineers who turn his plans into reality. "They trained me how to do the estimates and I got really good with them. I started working with Long Island Power Solutions in 2018 and have done more than 1,600 estimates."
Burke is a native of Long Island who came to Central New York two years ago and enrolled in SUNY ESF. The school wasn't exactly what he was looking for, but he liked the area and the relationships he had made. "One of my friends was coming here to OCC, loved it, and told me all about it. I came here and have loved it too."
Burke has been pleasantly surprised by the diversity he's found on the OCC campus. "Back home our community college is a much different experience where everyone is from that area. Here I have a student in one of my classes who is from Australia. I don't feel like I'm at a community college. The campus is beautiful and I have some of the best professors I've ever had. I've also taken classes at ESF, SU, and Stony Brook."
In October, Burke was inducted into the College's chapter of international honor society Phi Theta Kappa. "It meant a lot to me. I had a rough time at ESF and was down on myself before I came here. Being inducted meant more than words can describe. I finally feel like I'm accomplishing a lot."
Burke is also accomplished on the wrestling mat. In high school he wrestled varsity for four years while his team earned county championship honors and was even New York State runners-up once. Last semester he competed in the Gene Mills Tournament which was held at the SRC Arena. Burke finished third in the unlimited weight class.
Burke will earn his associate degree in December 2020. He plans to transfer to Syracuse University and major in something engineering-related.