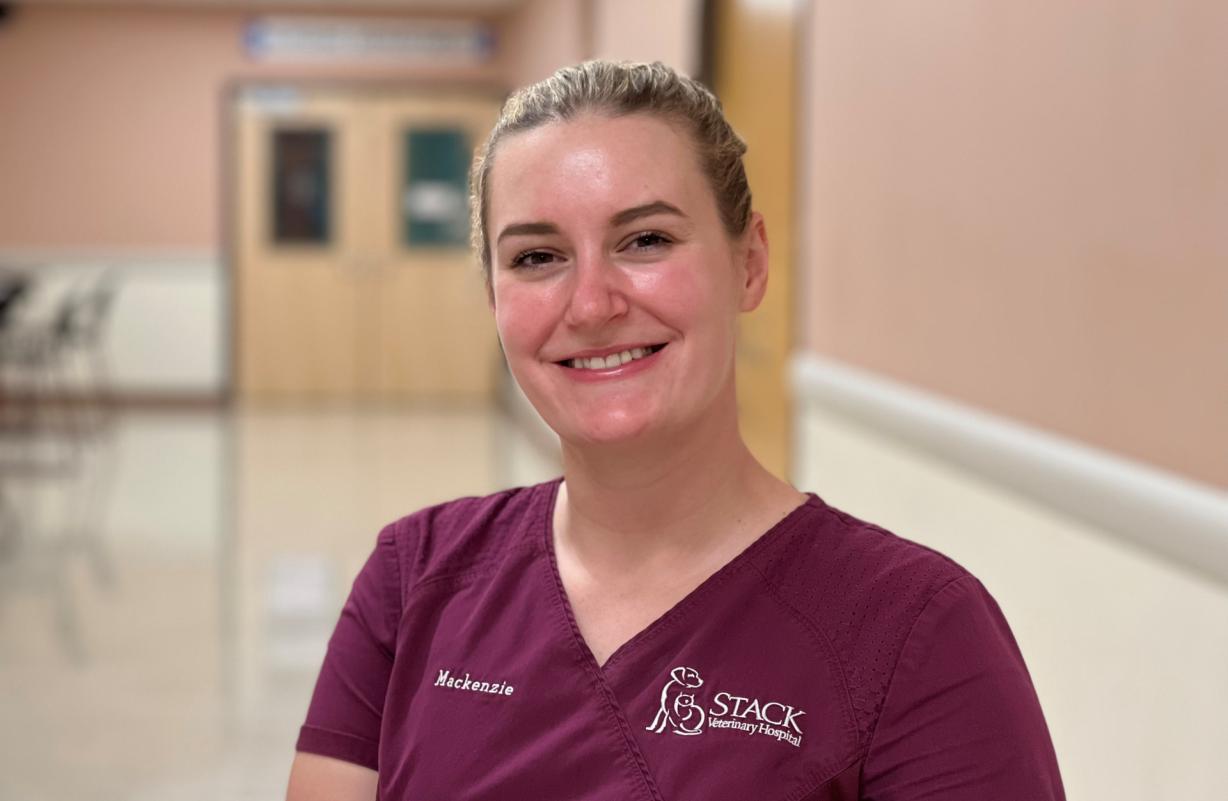 Mackenzie Foster has traveled the world and come back home with a clear vision of what she plans to do. "I want to be a Nurse Practitioner. It will take me a few years to accomplish it but I'm pretty determined."
Foster grew up in Pompey where she was home schooled. Eventually she decided she wanted to see the world and became a flight attendant. Working and traveling helped her figure out what she did and didn't want to do with the rest of her life. "At a young age one of my parents put it in my head that I should be a Nurse Practitioner. Eventually it became really appealing to me."
She began taking Nursing prerequisites at OCC in 2019. Foster took one or two classes a semester while working full time at the Stack Veterinary Hospital. In November her hard work paid off when she was inducted into the College's chapter of international honor society Phi Theta Kappa. "Being inducted was very special to me. It proved I can do anything I set my mind to regardless of my outside circumstances or what challenges are in the way."
Her lone class this semester was Anatomy & Physiology, one of the most demanding courses on campus. "It's a lot of information to absorb but it's interesting information. If you're intrigued by the human body, it's an amazing class. Professor Barb Wells, who teaches it, is awesome. She is very passionate about it and it's contagious to be around her and motivating to learn."
In the spring Foster will begin taking classes at Crouse Hospital's College of Nursing, and she will also continue to attend OCC and keep working toward her Humanities & Social Sciences degree. She also plans to start a business making French cookies called macarons which consist primarily of egg whites and almond flour. "They're very delicate and tricky to make but so delicious. When I make them well it feels so good. It's a great outlet for stress and I can talk about it for hours!"