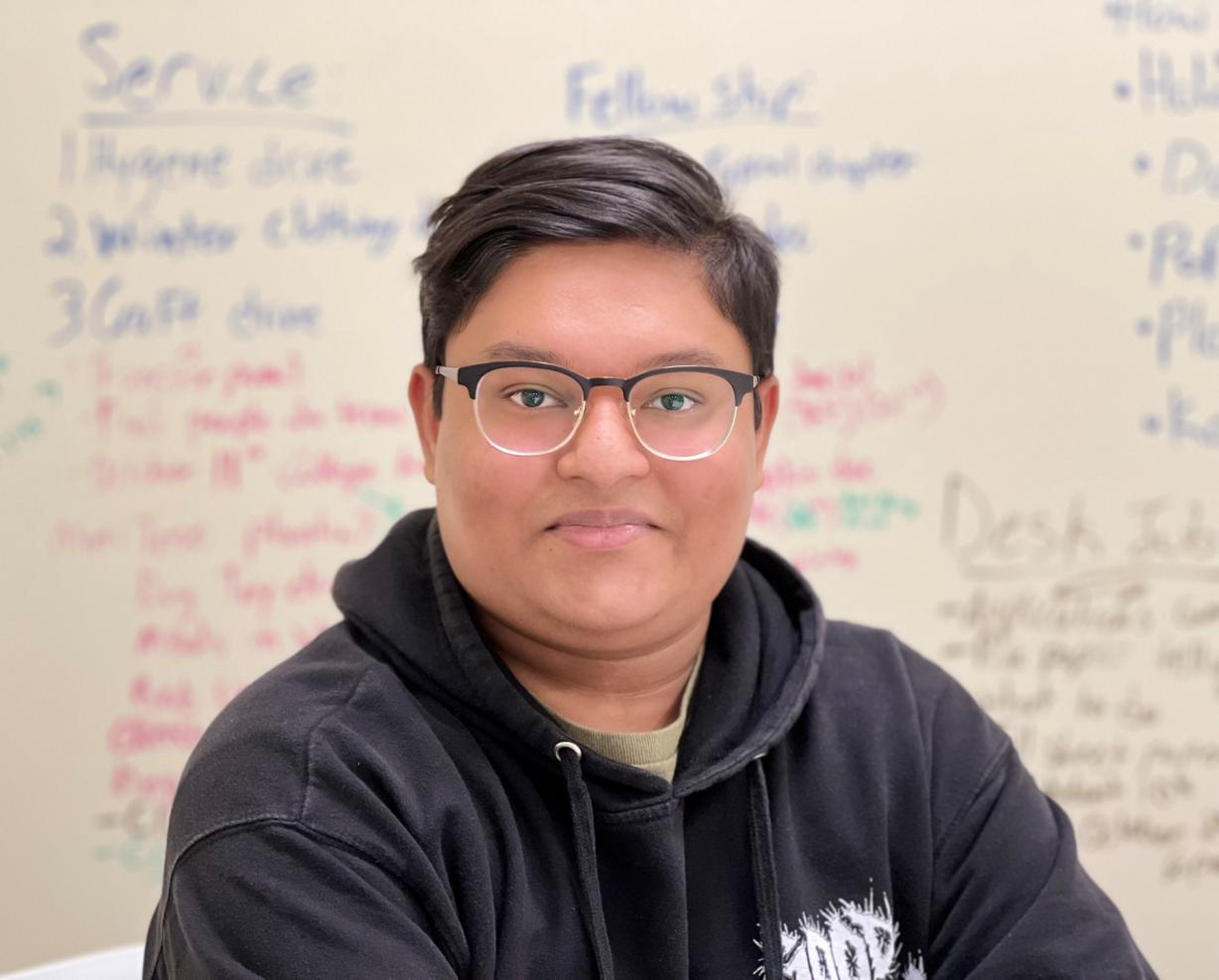 Mohammad Afsar has turned challenging situations into valuable life lessons. Those experiences have brought him to Onondaga Community College where he has become a valuable member of the campus community.
When Afsar was growing up in Bangladesh, he was injured in a serious bicycle accident and was taken to a clinic. "It was during a time in the day when there was no electricity there and the clinical doctor was at prayer. I was sitting there with a t-shirt wrapped around my open wound, waiting for care."
His experience with medical care in Bangladesh was part of a larger problem there. "There were not a lot of good, publicly funded hospitals. When people needed surgery, they would go to another country for a procedure we might consider outpatient surgery here."
Afsar enjoyed taking care of people and loved the sciences, especially biology. Memories of the experience stuck with him and eventually influenced him to pursue a health-related career field.
In 2014, Afsar and his family immigrated to the United States. He graduated from Long Island City High School in 2019 and became a first generation college student that fall at a four-year school in New York City. In the spring 2020 semester, Covid arrived and in-person learning ended. "Professors were teaching class with a camera pointed at a blackboard while they were writing on it. I didn't think the college did a good job of helping its students."
With conditions deteriorating in New York City, Afsar's family decided to move to Central New York. He became a United States citizen and enrolled at Onondaga Community College. After an outstanding first year, he was accepted into the Nursing program this fall. "It's going well so far. My goal is to become a Nurse Practitioner."
The Nursing degree program is so demanding it leaves students little time for other activities on campus. Despite that, Afsar has been able to get involved in multiple areas. He's a member of the Phi Theta Kappa Honor Society's Leadership Team. He's also in the Collegiate Science and Technology Entry Program, known as C-STEP, and is part of its Peer to Peer mentoring program. Afsar also mentors two students in the Meg O'Connell Social Justice Scholars and Mentors Program, and he's a Work Study student at the Learning Center tutoring facility in the Gordon Student Center.
After a bad beginning to his journey through higher education, Afsar couldn't feel better about where he is now. "It's great here. We really need to get rid of the stigma attached to community college. I've been to a four-year college and it's better here. Other students who started at different schools tell me their experiences are better here too."