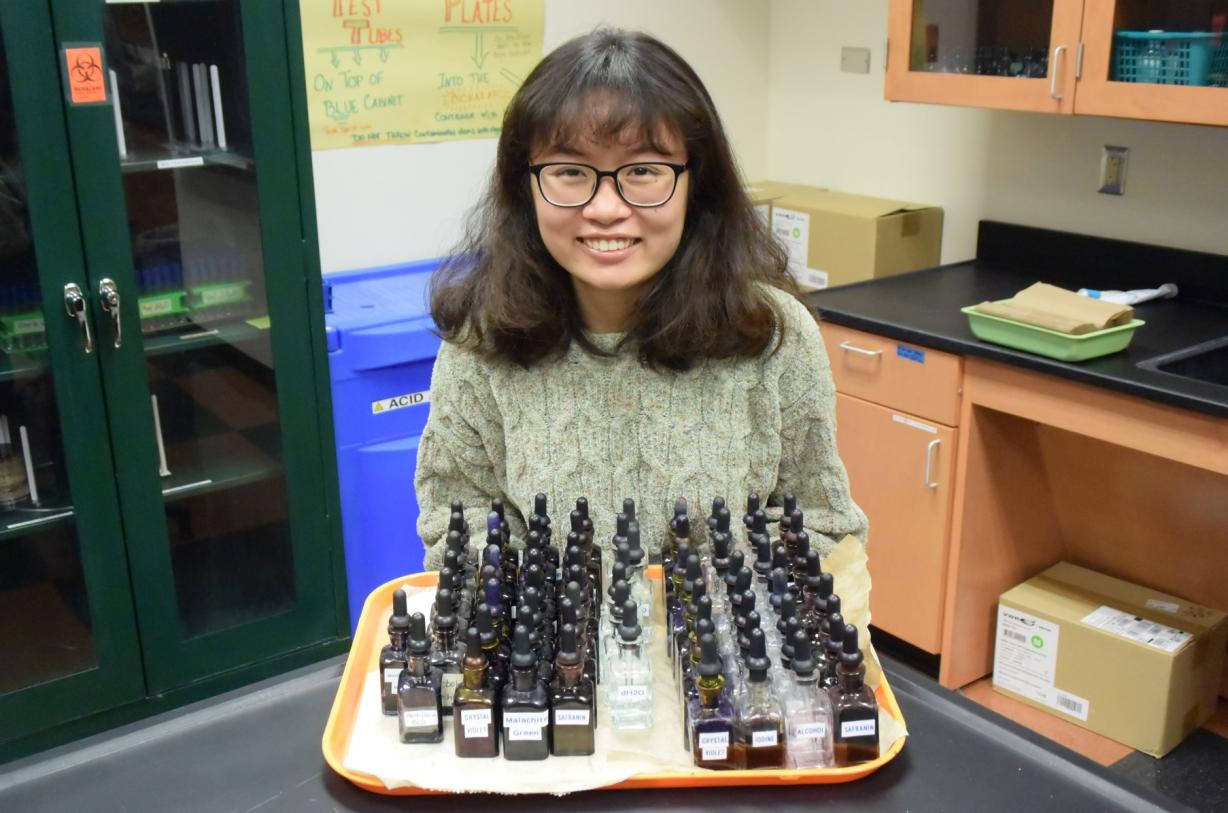 Thanh Nguyen's final semester at Onondaga Community College is going much better than her first. "Everything is good. My professors, my success coach, and my advisor have all been very helpful. And there are a lot of resources here for students we are trying to promote in Student Government."
Nguyen started taking class at OCC in January 2020. She had just arrived in Central New York from her home in Ho Chi Min City, Vietnam where she left behind her parents, her younger sister, and her extended family. Two months later Covid shut down in-person classes. "I was used to being involved in many activities outside class and I expected that here. At the time I didn't think I made a good decision coming here."
Life is much better for her now. Recently the OCC Foundation awarded her the Rob Edson Scholarship Award for Leadership Excellence, in part because she is in her third semester serving the campus community as Student Government's Vice President of Clubs. "I was honored to be selected. And there is so much more activity on campus now! Students are interested in starting new clubs. It's nice to see how many students want to get involved. It feels the way college is supposed to."
While pursuing her degree in Mathematics & Science, Nguyen earned membership in the College's chapter of the international honor society Phi Theta Kappa. Over the summer she did an internship at Syracuse University where she researched plant ecology. Earlier this month she began working on the OCC campus as a Technical Assistant in the Chemistry & Physical Science Department. Her experiences outside class cemented her decision to pursue a science-related career. She plans to transfer to SUNY Upstate Medical University, study Biomedical Technology, and one day focus on medical research.
One of her goals during her final semester at OCC is to reactivate the International Students club. "I want to have a community to help other international students, teach them how to find internships and research opportunities."
She also looks forward to seeing her family again one day. "I haven't been home since Covid started. All of the flights into Vietnam got shut down, and now the price of flights are really expensive. I talk to my family once a week and make sure everyone is okay back home."