on
News Briefs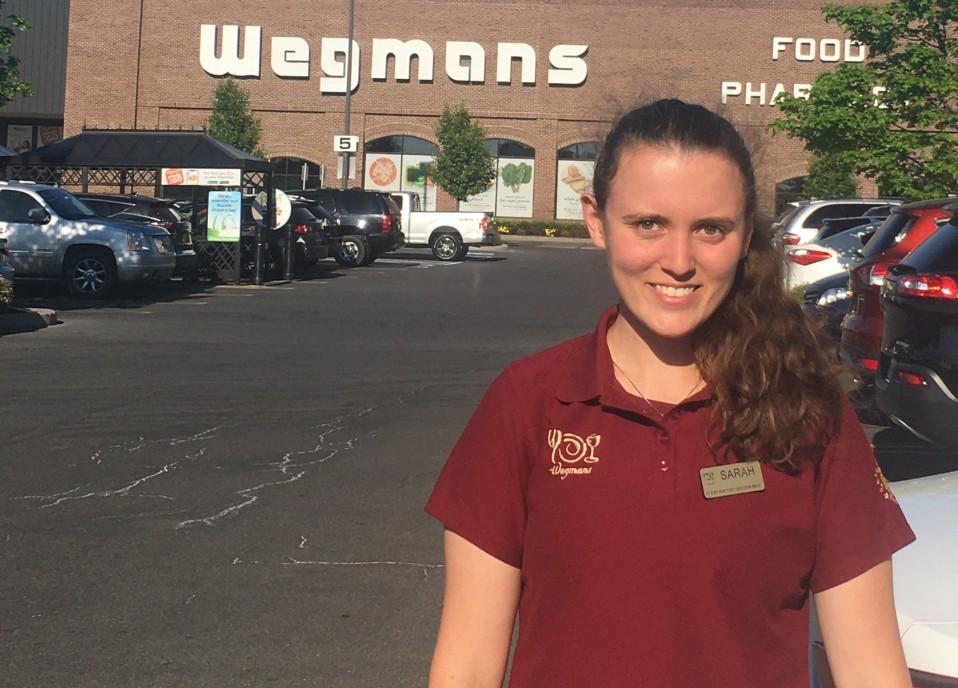 When Sarah Smith started working at Wegman's as a cashier four years ago, she was a high school student trying to save money for college. After graduating from Bishop Ludden in 2018, she came to Onondaga Community College and kept working while enrolled in the Humanities degree program. She had no way of knowing how critical her part-time job would become.
During the spring 2020 semester, the COVID-19 pandemic turned everything upside down. Classes went from in-person to online. And while most businesses closed for at least a short period, grocery stores were declared essential and their employees kept working in a constantly changing environment. "During that time I was thinking about how I was going to adapt to online classes and deal with a job that was on the front lines. I didn't want to expose my family to anything while also trying to help customers safely."
Smith continued in her role as a cashier but her surroundings changed significantly. While customers waited in her line they needed to remain 6 feet apart. Smith was required to sanitize the checkout counter conveyor belt after each customer placed their groceries on it. And a large piece of plexiglass was installed at each checkout to protect both employees and shoppers from potentially infecting each other. "Working in that environment made me realize how much we took for granted. People used to think of it as a place to stop by whenever. Now it was essential. Grocery store workers were being recognized more for all of the hard work it takes to keep things going."
Through it all Smith kept working at Wegman's and completed work toward her degree at OCC. She was a highly decorated student, attending tuition-free as a member of the first class in the Lillian Slutzker Honors College. She was also a member of honor society Phi Theta Kappa. In the fall she will transfer to SUNY-ESF where she will pursue a degree in Natural Resources Management.