on
News Briefs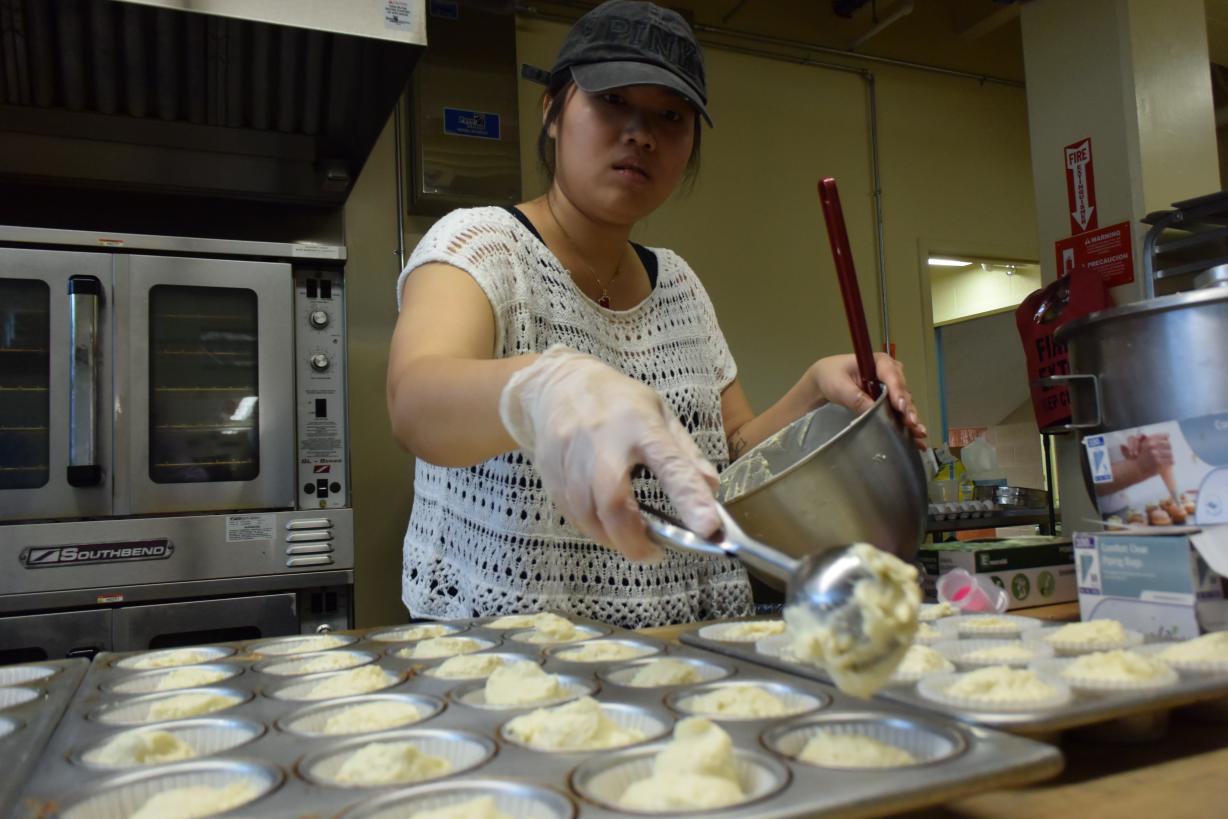 Duyen Nguyen is cooking up a cornucopia of Thanksgiving foods decades in the making. On the night of Wednesday, November 27 her amazing delicacies will be part of the Thanksgiving Bake Sale at the Westcott Community Center. Her menu items are similar to what her mother made and sold in Vietnam for 20 years. Nguyen is hoping to improve upon them. "Everything she made, I'm adding more flavor to it. When I make something and it doesn't come out right, I ask her how I can make it better and she tells me. To make my mom proud is a really big deal to me. Food has brought us closer together."
Nguyen came to the United States seven years ago. She earned a degree in Graphic Design from Onondaga Community College. Now she's back on campus pursuing a Professional Cooking certificate. "My degree helped me design my own flyers and posters. I'm really happy with it. Now I love all of the chefs at OCC. They are really professional and teach me a lot. I love knowing I can apply what I learn at school to what I am making for the bake sale."
The Thanksgiving Bake Sale begins at 6 p.m. Wednesday, November 27 at the Westcott Community Center, 826 Euclid Avenue in Syracuse. Nguyen's tasty items for sale are listed below!