on
On Campus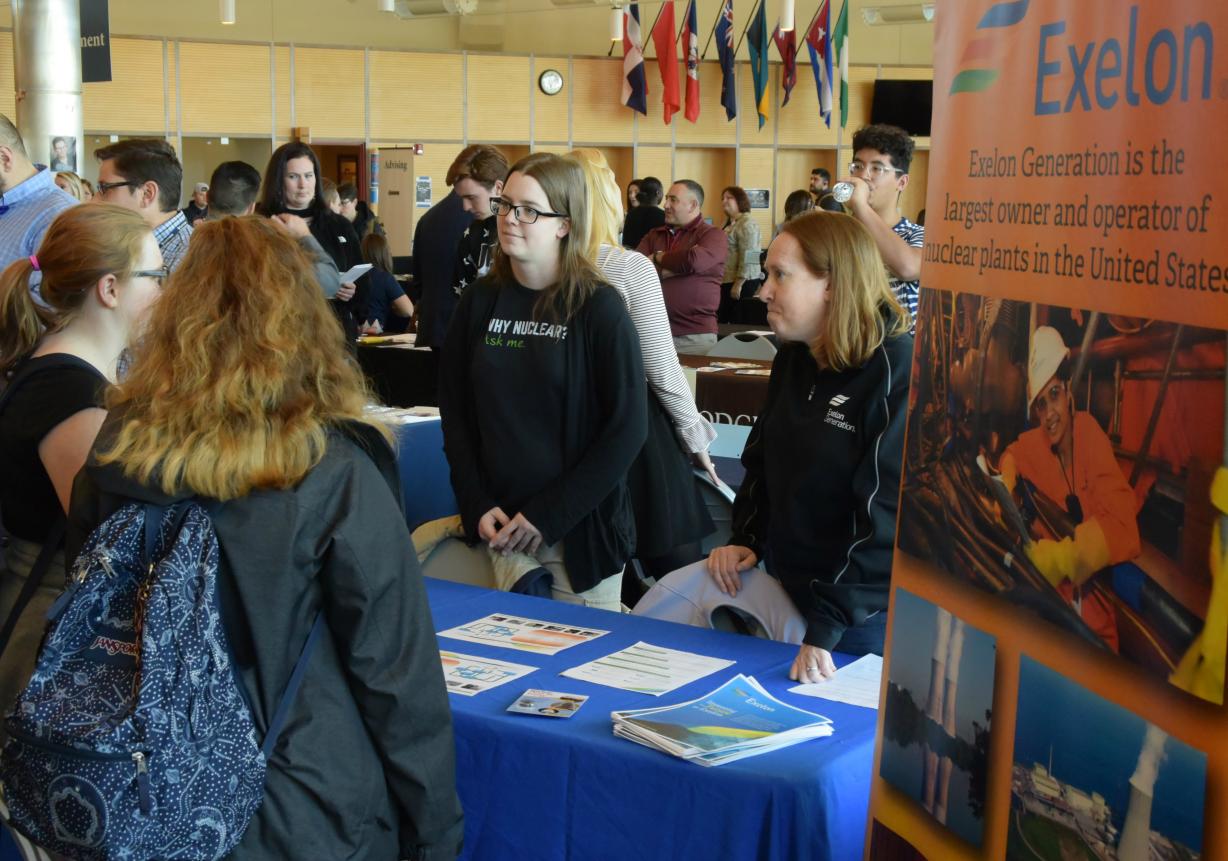 The Onondaga Community College honor society's annual project turned out to be a "major" opportunity for students. Phi Theta Kappa (PTK) teamed up with Career Services and Economic and Workforce Development to present students with an Employer Expo in the Gordon Student Center Great Room. It was an opportunity for students to speak with dozens of employers and learn what skills and educational backgrounds they would need to turn their majors into  careers.
The idea for the major-related career expo came from a conversation between PTK's Advisor and OCC's President. "Every year we meet with Dr. Crabill and discuss how PTK can help serve the college and she comes up with several ideas. One was helping students figure out what to do with their major. That's what students were interested in working on. We partnered with Career Services and Workforce Development to create this event. Everyone we talked to at the event said they made connections with employers and that's exactly what we were hoping for," said Dr. Annie Tuttle, PTK Chapter Advisor.
OCC's PTK chapter has reached unprecedented heights in recent years. During the spring semester it was named third best in the world.