How our Public Safety Training Center can help you
Our Public Safety Training Center (PSTC) offers training, in the form of degree programs and individual courses, to law enforcement, fire service, and emergency medical service professionals. Many of the courses are also open to the general public. 
Our PSTC programs have been formally recognized for their innovation by The United States Department of Justice, and we're proud to offer them at OCC. 
PSTC Degree Programs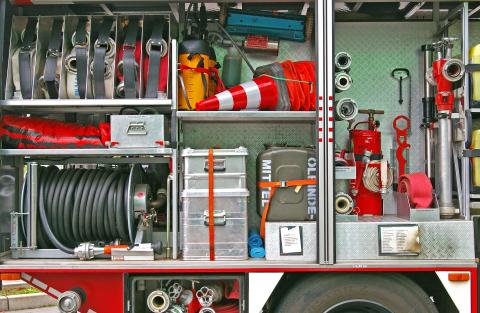 Fire Protection Technology A.A.S.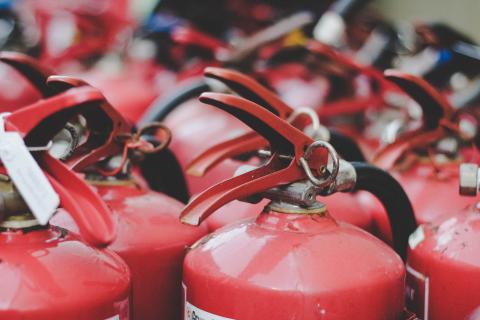 Fire Protection Certificate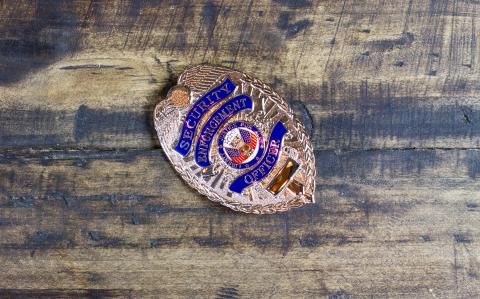 Law Enforcement Certificate
Law Enforcement - Police Academy
Our Law Enforcement course is taught in two phases. Phase I is taught on-campus, over the course of two semesters, and is a Pre-Employment Basic Course. Students move on to Phase II of their training after they've been hired by a police agency. 
The Phase I Police Academy program is an evening program, meeting three evenings a week from 6:00 -10:00 p.m., and Saturday mornings from 6:00-8:30 a.m.  Before you register, please make sure you have:
A High School Diploma / GED
A valid NYS drivers license
Proof of US citizenship 
Proof of age (All applicants must be at least 19 years old to enroll.)
Ability to pass English Placement testing (All applicants must test at ENG-103 level.)
Ability to pass a Physical Agility Assessment that includes sit-ups, pushups, and a 1.5mile run in a timed environment
Willingness to conduct a phone and/or in-person interview
To Get Started:
Questions? Contact our office at 315-498-6042.
The Public Safety Training Center offers:
Courses for fire departments on a contract basis
Individual courses for advanced and continuing education
Questions on scheduling or ready to enroll? Stop by Mawhinney Hall, room M350 to obtain information packet, or call 315-498-6042.
Public Safety Critical Incident Management (PSCIM) Course Offerings
| Course Number      |  Course Name  | Credits/Hours |
| --- | --- | --- |
| EMG-152 | PSCIM (Meets Mon/Wed, 11/5 - 11/14,  6-10pm) @ Mulroy Hall, R324 | 1 |
Please note: Handgun Safety Training Classes are cancelled until August 2020.
This course walks through the basics of:
Permit requirements
Legal responsibilities
Cleaning
Safe storage and childproofing
OCC's Handgun Safety Course is taught by NYS DCJS-certified firearms instructors and fulfills requirements for obtaining a pistol permit in Onondaga, Cayuga, Madison, Oswego, and Seneca counties. It's a one-day commitment, that lasts approximately four hours.  The course costs $49 to attend, and is offered at OCC's main campus, OCC's Liverpool campus, and the Community Room (JCPenney wing) at the Fingerlakes Mall in Auburn.
Participants should not bring guns to the course, since all course materials are provided. 
Security Guard Training Course
This is an eight hour course required by New York State as the first step in obtaining a security guard registration card. The course gives a general overview of the duties and responsibilities of a security guard, including legal powers and limitations, how to handle emergency situations, access control, and ethics and conduct. The cost to enroll is $75. All students must attend all eight hours of training, and pass an exam to complete the course successfully. 
Register for the Security Guard Training Course online or use the printable registration form
Security Guard Training Course Schedule

| Term | Section Name | Days | Date | Time | Location | Registration Deadline |
| --- | --- | --- | --- | --- | --- | --- |
| CE20WI | POL.ce-016-001 | Wed & Thurs | February 5 & 6, 2020 | 5:30-9:30pm | OCC - Mulroy Hall R226 | 2/4/2020 |