We are #oneocc
Unity Day on October 13th, is a chance for our campus community to gather and celebrate different cultures, identities, backgrounds, and more while also realizing that we are better together. Support your peers who help make this wonderful event possible!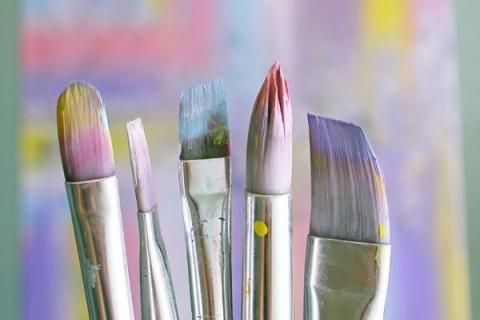 Art Contest
October 13th | 12:15-1:15
Make Unity Day-inspired art and win a prize! 
1st place $100
2nd place $50
3rd place wins OCC merch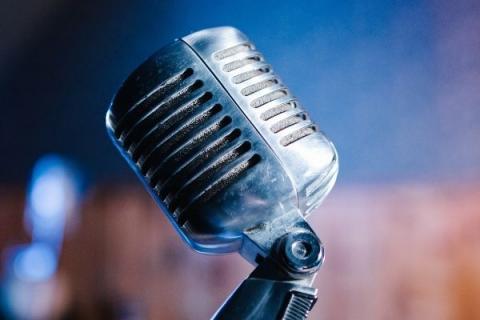 Open Mic Contest
October 13th | 12:15-1:15
Share your voice, songs, poetry, and spoken word pieces. We'll even have karaoke!
1st place $100
2nd place $50
3rd place wins OCC merch
Win a door prize! We've got a Chromebook, Amazon and Uber gift cards, OCC merch, and more.
Let's Celebrate
We have events all over campus taking place from 11:00 - 4:30. Pick your favorites - we'll see you there! All events will remain open while supplies last. 
All Day Events 
Unity Bracelet and Necklace Table - Pick up your Humankind & Diversity slap bracelets, diversity charm bracelet craft kit, rubber bracelets, or dog tag necklaces! In Gordon & Mawhinney
Bead and Feather Pouch Making - Students will receive supplies to make a bead and feather pouch to use to hold small items. In Gordon & Mawhinney
Common Read Table - Pick up your copy of this year's common read Biased for free! In Mawhinney
Cross Faith Necklace Making and/or Muslim Prayer Beads - Tesbih - Create a beaded cross necklace or prayer beads signifying your faith. In Gordon
"Better Together" Mosaic - Paint an abstract square that reflects Better Together. In Gordon
LGBTQIA+ Table - Make a button to show off your pride or allyship! In Gordon
Flag Identification Table - Identity different flags to win a prize. In Gordon
Interactive Unity Written Display - Write a message to promote unity or solidarity on the glass windows of the Fish Bowl to receive a free t-shirt, face mask, button or pencil. In Mawhinney
From 12:15 - 1:15
Deaf, Deaf World - Immerse yourself in a "town" where only American Sign Language (ASL) is used. In Ann Felton Multicultural Center
Paper Cranes Origami - Fold paper cranes out of construction paper! In Gordon
Latin Salsa Dance Lessons & Spanish Cuisine - Learn this special dance during Latinx Heritage Month! At the Gordon Cafe
Extraordinary Men of Distinction - Come learn about this program designed to enhance a sense of belonging and connectedness for undergraduate men of color here at Onondaga Community College. In Gordon
Art Contest Display - See the work that people submitted for the contest! In Gordon
Open Mic Contest - Watch the event in the Lazer Lounge
Middle Eastern Cuisine - Enjoy this food in the Gordon Great Room
Asian Cuisine - Enjoy this food in Mawhinney
Diwali Festival of Lights Decorations - Diwali symbolizes the spiritual "victory of light over darkness, good over evil and knowledge over ignorance" in Mawhinney Quad
Other Events
11:00 - 3:00
Leather Wristband Making - Customize your own leather wristband with a name, quote, or phrase! Sizes include small through extra large. In Gordon
License Plate Making - Students will be able to customize their license plate with a name, quote, or phrase based on unity! In Mawhinney
11:15 - 12:15
Unity Yoga - Join our yoga session and get a yoga block or yoga mat. In Gordon Bistro
Accommodations
To request disability-related accommodations at the events, please call or email Accessibility Resources 7 days in advance (315-498-2245). 
Sponsorship
All events are being sponsored by Onondaga Community College's Council on Diversity & Inclusion, Diversity Services, Extrodinary Men of Distinction, ASL club, Psychology club, South Asian Students club, Spanish club, Student Government Associateion, Barnes & Noble, CNY Arts, OCC Foundation, and the 8 Schools of OCC.