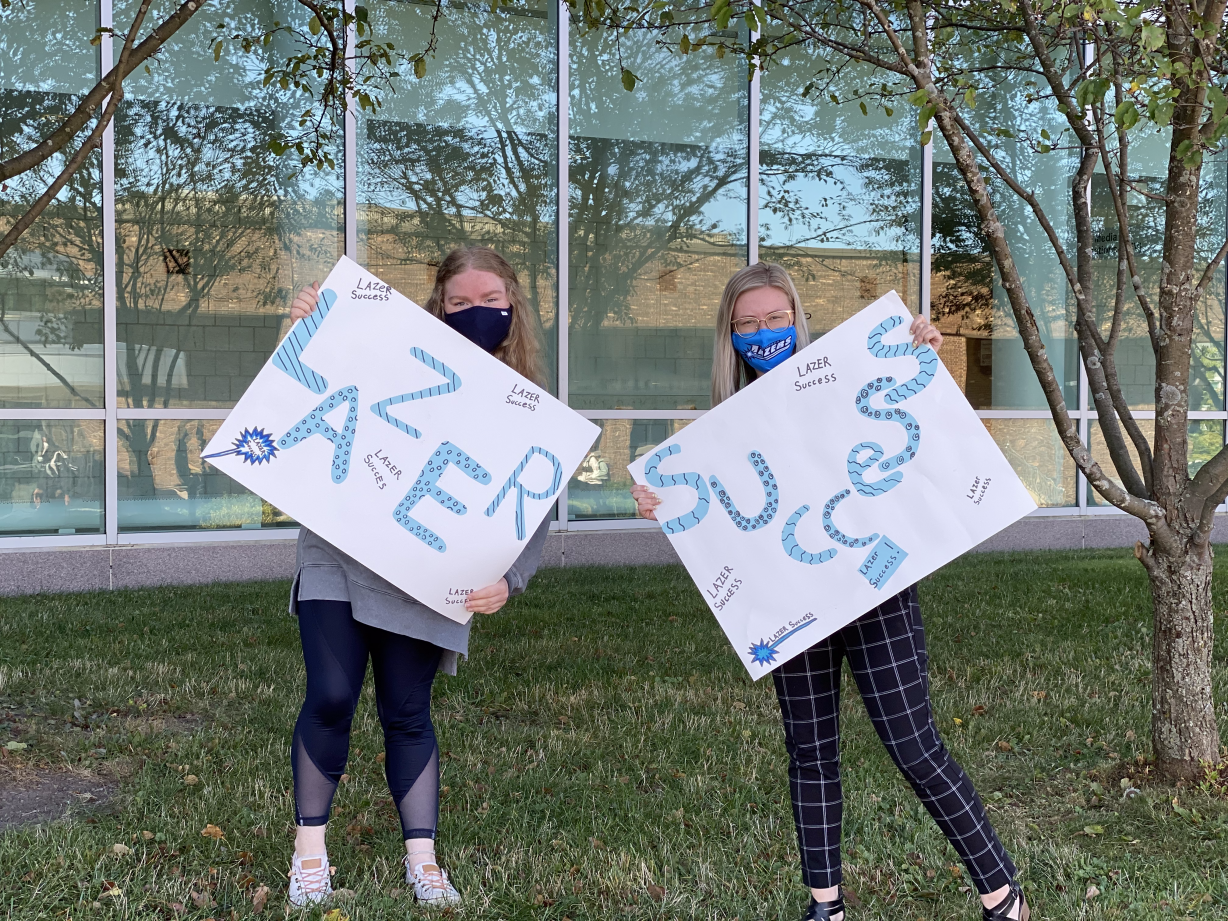 Classes are underway! Now that you've gotten into the swing of this semester, it's a great time to check out Lazer Success. What's that? Lazer Success, powered by Starfish, is our 1-stop-shop tool designed to help you with your academic journey so you can cross the graduation stage. Students can fill out their personal profiles, view their professors' profiles, and quickly look up support services. Here are the top 3 reasons why you should be using it.
Real-time Progress Reports
Your professors can provide immediate feedback a couple of different ways. They can give you a kudo, which means you're doing a great job. They may also give you a flag to let you know there are a few things you might need help with. If they think it might benefit you and your performance, they'll recommend you to a support service on campus like the Learning Center or something that aligns with what you need.
Quick Way to Get Help
If you have questions or don't feel confident in the material, you have the ability to "raise your hand" and that will let your professor know you want to talk to them or work on something with them. The system will notify your professor the minute you do this! Then you can make a game plan together on how to help you improve.
Book Appointments Easily
Now here's one of the best parts, on professor and support services profiles you'll be able to see a button called "Book Appointment." You'll get to pop an appointment right on their calendar so that you can get the help you need, when you need it.
Convinced yet? You should be! Head over to the student site and check the left-hand menu. You'll find the link for Lazer Success right there. Looking for some tutorials before you dive in? Video tutorials and more in-depth explanations of features can be found at www.sunyocc.edu/lazersuccess. Check it out now!