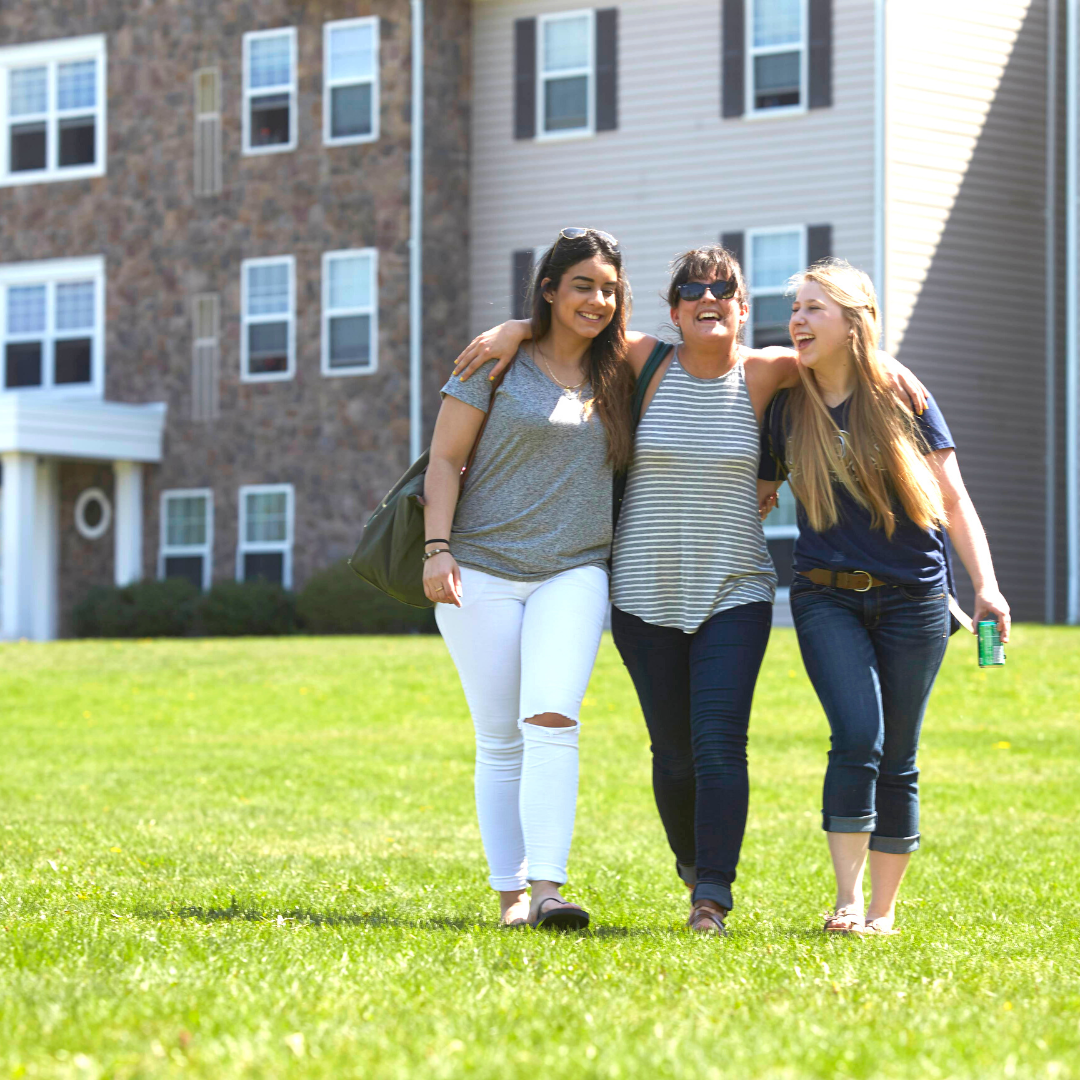 The Fall semester is almost here! Whether you're a new incoming student or returning, you may be feeling anxious, excited, and maybe a little overwhelmed – don't worry. We've created a checklist to make sure you have everything you need, so all you have to do is show up to class on time!
Access Your Schedule
Your class schedule is the roadmap to your first week at OCC. To access your schedule, log-in to MyOCC. Once logged-in, locate your schedule and make sure everything looks correct and includes your required courses. If anything seems off or you have questions, contact your school's professional advisor as soon as possible to adjust.
With your schedule ready to go, save a copy to your phone or print it out so you have it on hand for your first day! If you don't have access to a printer at home, head over to Coulter Library to print from the student printers located on all three floors (check the college's print management program for details about print quotas, adding print credits to your account and more).
Get Your LazerCard
Your LazerCard acts as your official Student ID and features a pre-paid debit account option for making purchases on campus.
Before the first day of classes, electronically submit a recent, high-quality photo to the LazerCard office located at Student Central in Gordon. This will be your ID photo for the remainder of your time at OCC, so make it a good one! You can also have your photo taken at the LazerCard Office if needed. Once your photo is submitted, you can pick up your card at the LazerCard office!
If you plan to use your LazerCard as a pre-paid debit card, there are three plans to choose from:
Student Dining (Gordon Café, Whitney Café, Coulter Café, Mawhinney Café, Starbucks in Gordon)
Student Other (Vending/Laundry/Off Campus Vendors)
Student Print Quota Option
Funds on your LazerCard can be applied using excess financial aid, cash, check, money order, or credit card and used at select on and off campus locations. To learn more and set up your account, visit our LazerCards page.
Check Your OCC Email
Be sure to check your OCC email leading up to the first day of classes for any noteworthy campus news or important messages from professors. Getting in the habit of checking your email regularly will keep you in-the-know once the semester ramps up. To log in, use the same username and password that you use to log into WebAdvisor and the OCC network. If you are a new incoming student logging into your email for the first time, your password will be your 7-digit student ID number (we recommend changing your password once logged into your email account). Visit our email guide page for more info or contact the helpdesk if you have any questions!
Get Your Books
If you know the required readings for your courses, order your textbooks ahead of time! With our Box of Books program, you can pick up all the textbooks and supporting materials you need in one convenient package, and at a reduced price. You can also purchase a Chromebook at the same time for an additional $100. Visit the OCC Barnes & Noble online bookstore to learn more and to order your books today, and maybe treat yourself to some OCC apparel while you're at it!
We're so excited to welcome you back to campus this Fall, we hope you have the best semester!