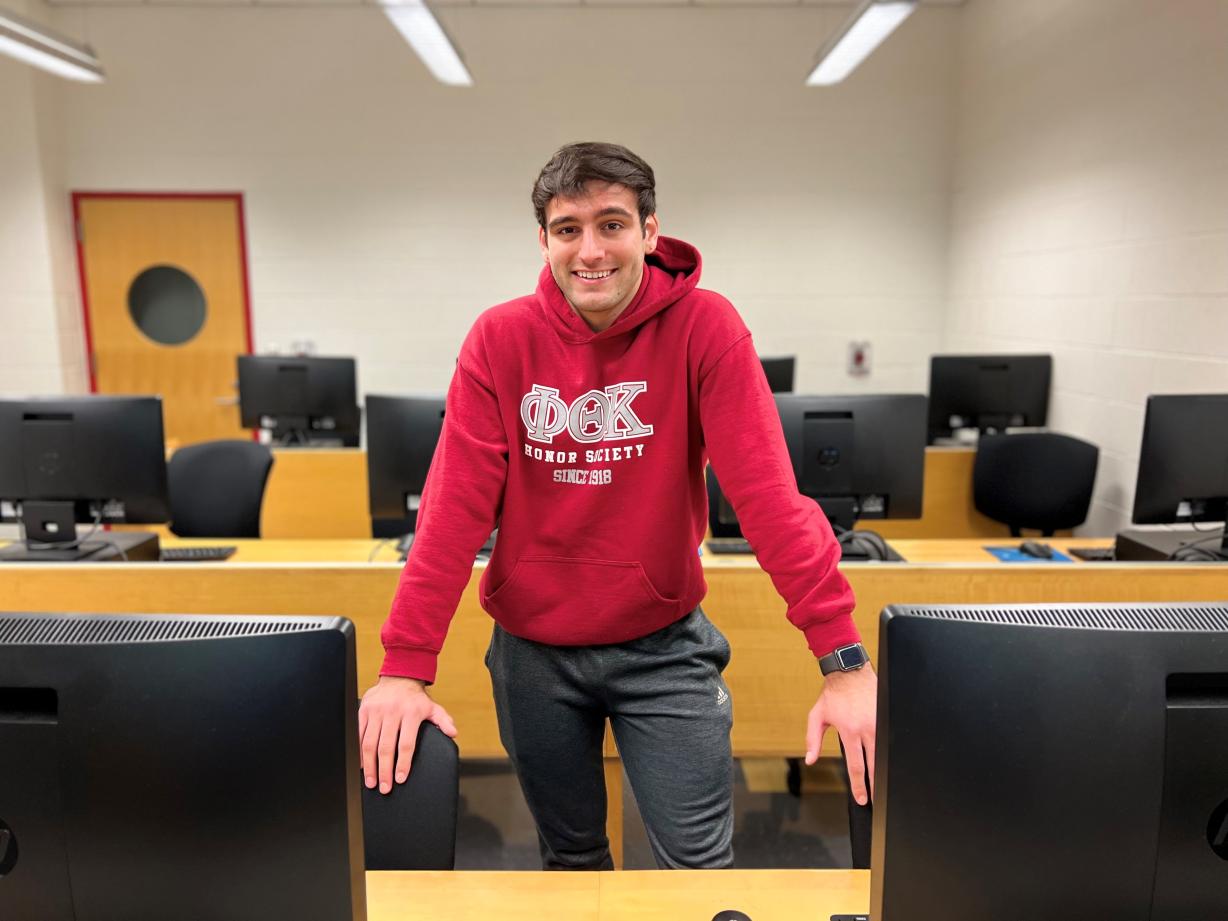 If you ask Joey Tschopp (pronounced "shop") what kind of a student he was at Cicero-North Syracuse High School he'll tell you with a big smile, "a fun one!" He says he had the potential to be an outstanding student but didn't apply himself.
When he arrived on the Onondaga Community College campus three years ago his transformation began. "I never felt accepted in high school. I felt judged. Here I feel accepted by both students and faculty and felt I could accept other people as well. OCC gave me the opportunity to be who I am."
Who he is today is one of the officers in the Phi Theta Kappa Honor Society, a member of OCC's Track & Field and Cross Country teams, and days away from completing work toward his Computer Science degree. "Everything here really worked out well. Coming here is investing in yourself."
Tschopp plans to transfer to a four-year school and major in computer science and data science. He's proud of how far he has come and thankful for how he benefitted from his time here. "OCC is a great opportunity for a growth step. Anyone can change no matter what has happened in your past. Don't let your past hold you back. Let it strengthen you."