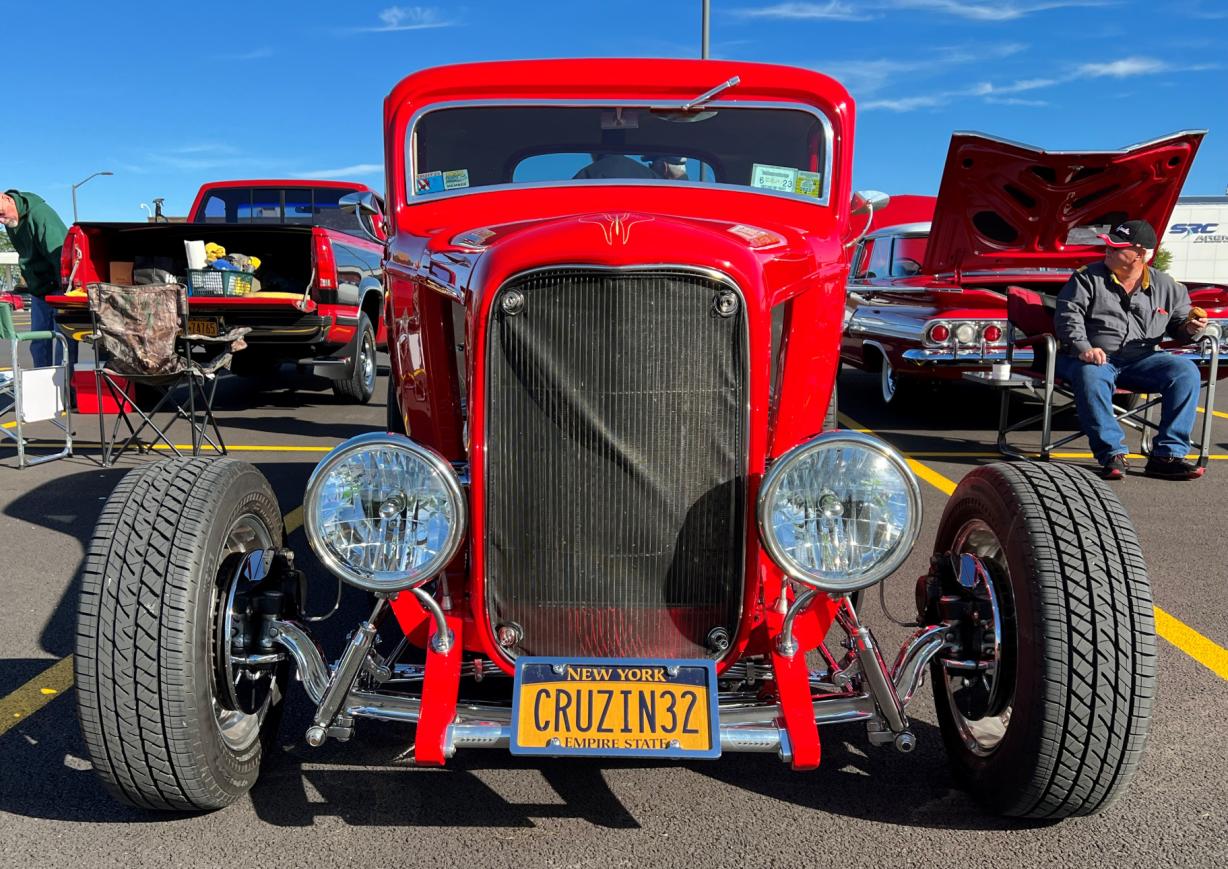 Onondaga Community College welcomed hundreds of classic cars to campus for the 2nd annual Cruise & Views Car Show presented by Maguire Auto. The first Saturday of fall came with perfect weather; partly sunny skies and high temperatures in the 60s.
The goal of the Cruise & Views Car Show presented by Maguire Auto is to generate awareness about OCC's Automotive Technology program which has undergone a renaissance under the leadership of Department Chair and Professor Ryan Beckley. He's a Baldwinsville High School and OCC graduate who taught at East Syracuse Minoa High School for 20 years before returning to OCC in 2019.
Those who came to the Cruise & Views Car Show presented by Maguire Auto had the opportunity to visit the Automotive Technology lab in the Whitney Applied Technology Center and see the 1957 Chevy pickup truck students are restoring. It's been painted red and had a new engine and transmission dropped in. When the truck is fully restored it will have modern features such as Bluetooth capability, air conditioning, and power windows and door locks. When the restoration is complete, the truck will be raffled off and the money will be used to fund the next restoration project for students.
The car is being restored thanks in part to a grant from the RPM Foundation. The RPM Foundation is an educational grant-making program of America's Automotive Trust. The RPM Foundation safeguards the critical skills necessary to restore and preserve collector vehicles by supporting hands-on training and engaging the next generation of craftsmen and women.
Classic Cruise & Views presented by Maguire Auto was organized by the OCC Foundation which provides funding for student scholarships, programs, and projects which create partnerships in success for students and the entire community.