on
OCC-101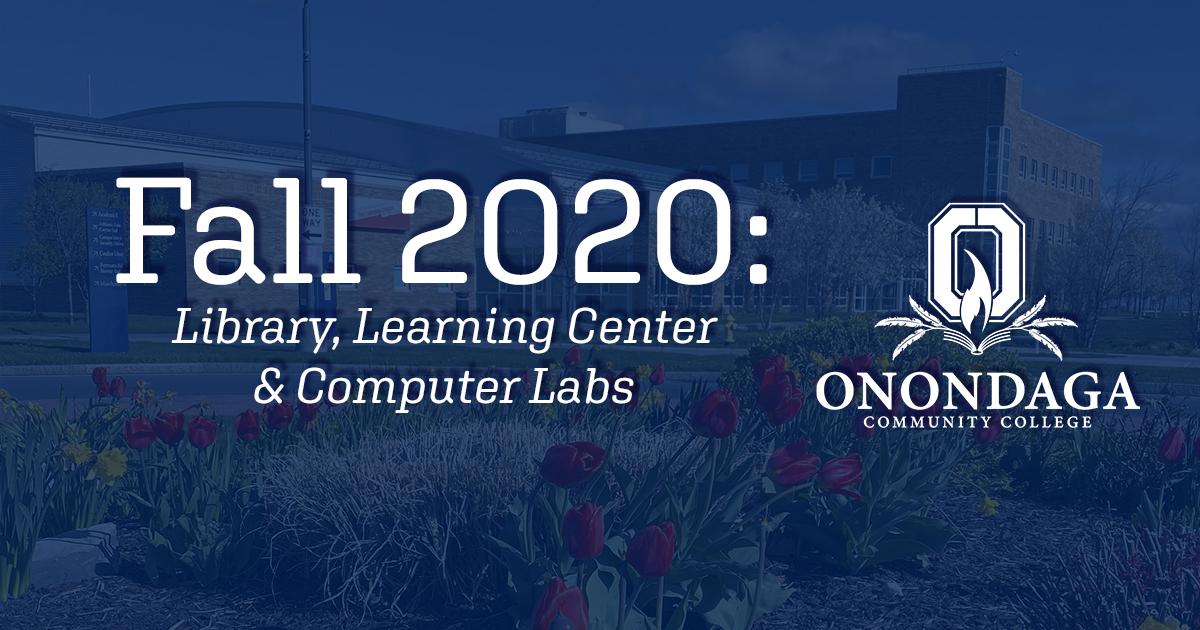 The Fall 2020 Semester is quickly approaching Lazers! To make sure you're up to speed on how we're changing things to stay safe during COVID-19, we're going to give you a Fall 2020 update each week via OCC-101 and our social media accounts. These will be pulled from the full Fall 2020 reopening plan. 

This week's topic is Learning & Study Spaces such as the Learning Center, Library and Computer Labs. Here's what you need to know about how some of those spaces are operating:
Learning Center 
Limited in-person content tutoring will be available via the Learning Center in Gordon 200 and 202 and rooms around campus.
6 ft social distancing will be observed in all spaces and rooms that cannot accommodate social distancing will not be used.
Writing skills, study skills, and content tutoring will continue to be available online. Appointments are encouraged online via the Learning Center's website 
Academic Computer Lab 
Computers in the academic computing center will only be operational as 6 ft social distancing allows. 
All "Student Use" items such as keyboards, mouses, tape dispensers, and hole punchers will be kept behind the desk in C214 and sanitized each time they are used. The keyboards and mouses for the computer stations will be disconnected and stored behind the desk as well.
Students will be able to print but will not be permitted to retrieve print jobs; staff will bring printouts to the students. All other computer rooms available to students will follow the same protocols.
Library 
Coulter Library will be open six days a week (close on Saturdays) 
Every third seat for computers will be open to maintain 6 ft social distancing 
1 Seat will be available per table. 
Book stacks will remain closed to students, but students will be allowed access to computers and study carrels as 6 ft. social distancing allows. 
On the second floor, students will have access to computers, scanners, additional seating at tables (1 seat each), and study rooms can be signed out by an appropriate number of students