on
On Campus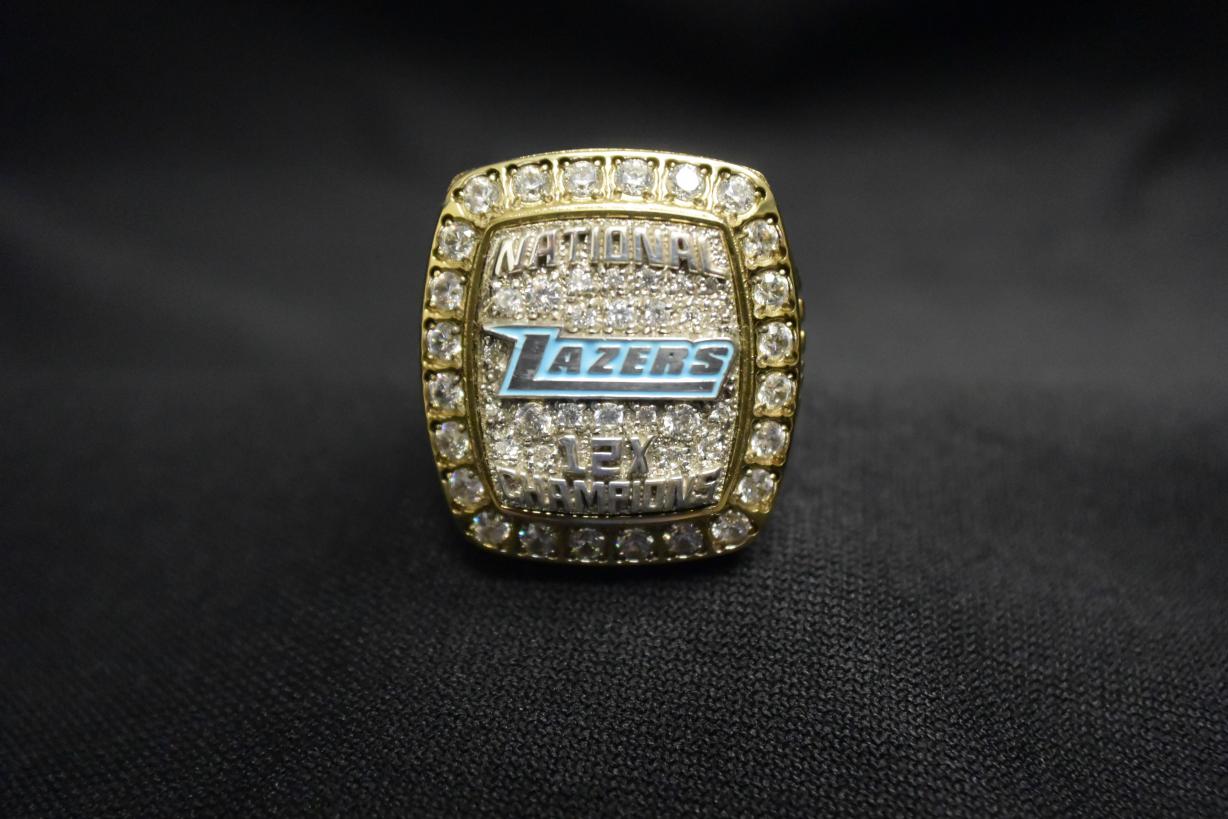 Members of the 2019 OCC Men's Lacrosse team received their National Championship rings during a ceremony Saturday, September 28 on Chuck Wilbur Field at Lazer Stadium.
In May the Lazers defeated Nassau Community College 7-6 in overtime to win the title, the same Nassau team they were blown out by early in the season. "We were in a locker room after a home loss on this field to the team from Long Island. Things didn't seem to be good. There was so much confidence in that locker room we were going to right the ship. These guys stuck together. They believed in what we were preaching and more importantly we believed in them. They taught us a whole heck of a lot," said Head Coach Eric Miccio during the ring ceremony.
The NJCAA championship was the Lazers third consecutive and 12th overall. It was also the first as a coach for Miccio who won national championship rings as a player for the Lazers in 2009 and 2010.