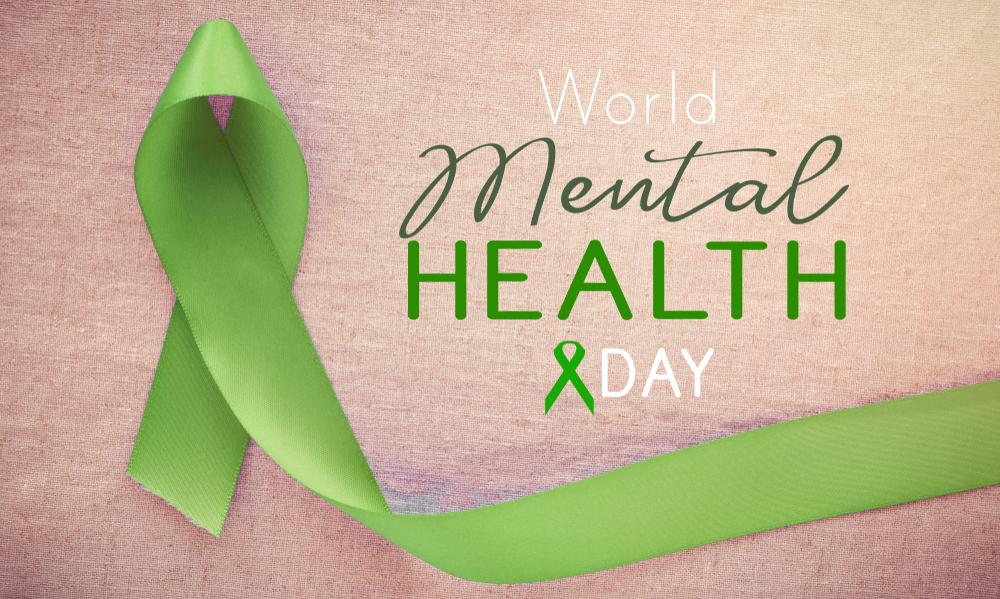 Sunday is World Mental Health Day. It's a day for mental health education, awareness, and advocacy against the social stigma that goes along with admitting you have a problem and asking for help. "Getting help isn't a weakness. It's a strength. Knowing you are struggling and knowing you need help is a strength," said Sarah Magowan, OCC's Alcohol and Other Drug Prevention Coordinator.
Magowan and her colleagues are headquartered in the Counseling Center on the OCC campus. It's located in room G230 in the Gordon Student Center, just past the Student Central counter. Erika Sheets, LMSW, is Director of both Counseling and the Community Care Hub. "The Community Care Hub is the Google of campus. You need something? We direct you to the right place. We have immediate short-term solutions and help problem-solve for long-term problems."
The onset of the Covid pandemic in early 2020 has led to more people coming in for help. And that's a good thing. "Students and staff alike are experiencing burnout, anxiety, and depression. Talking to a counselor doesn't mean you are mentally ill. It means you have situational depression or anxiety that is affecting you. There are so many people in the world who suffer from anxiety and depression and every now and then they just need to talk to someone and sometimes to go on medication just to get over the hump," said Sheets.
Counseling turned around the life of OCC Student Joe Logiudice. He was burned out at work, dealing with health issues, and struggling in school. "Therapy unlocked so many doors in my mind emotionally and cognitively to understand what was happening and why I was in the situation I was in. Getting the tools to deal with it changed everything for me." Through therapy he realized he wasn't on the professional or personal path he wanted to be on. In a little over a year he went from a college dropout to a 4.0 student and President of OCC's Student Government. "In my experience there are a thousand reasons for you to go to therapy that you may not even be aware of. There may be a handful of hindrances in your life you may not be aware of. Once you become aware of those things and have the tools to overcome them you can do things you never thought you'd be able to do."
If you think you may need someone to talk to here is important contact information:
Counseling Center   counselingcenter@sunyocc.edu   (315) 498-2675
After Hours Counseling Support   (315) 498-2675
Community Care Hub   communitycare@sunyocc.edu   (315) 498-2801
Also, the Community Care Hub regularly has community partners at tables in the halls of Gordon, ready to assist students. Below is a list of those organizations and dates and times when they will be here:
ACR Health - 11am-12pm - October 14, 28, November 11, and December 2
AmeriCU Credit Union - 11am-1pm - October 19, November 2, 16, December 7
Family Planning of Syracuse - 11am-1pm - October 12, 19, 26, November 2, 9, 16, 30, December 7
Fidelis Care - 11am-1pm - October 12, 26, November 9, 30
Interfaith Works of CNY - 11am-1pm - October 18, November 15, December 6
NBLCH - 1pm-3pm - November 2, December 7
Planned Parenthood - 11am-1pm - October 20, November 3, December 8
REACH - 1pm-3pm - October 14, 27, November 10, December 1. Mawhinney Hall - 11am-1pm - October 6, 20, November 3, 17, December 8
RISE - 11am-1pm - October 14, 27, November 10, December 1
Syracuse Community Health Center - 9am-5pm every day, Gordon suite G134
United Healthcare - 11am-1pm - October 7, 21, November 4, 18, December 9
Vera House - 11am-1pm - October 11, 18, 25, November 1, 8, 15, 29, December 6