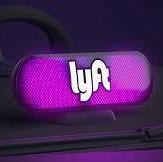 Onondaga Community College has a new partnership with ride-sharing company Lyft which will help provide solutions with transportation solutions. Here's how the program works:
Students will be able to get $10 off a single ride for up to 10 rides per month.

Rides must start or end at OCC's Main Campus or OCC @ Liverpool.

The benefit is valid only on standard Lyft rides.

Only students who are in an active program of study and enrolled in credit bearing classes are eligible to participate.
Students can find more information in their OCC email. Click on the invitation from Lyft Business and follow the steps to sign up. Once you click the link and join, the Lyft Pass will be applied to eligible rides during your time as an OCC student.
If you did not receive an invitation, please email rideshare@sunyocc.edu. More information is also available on the OCC Website.