Image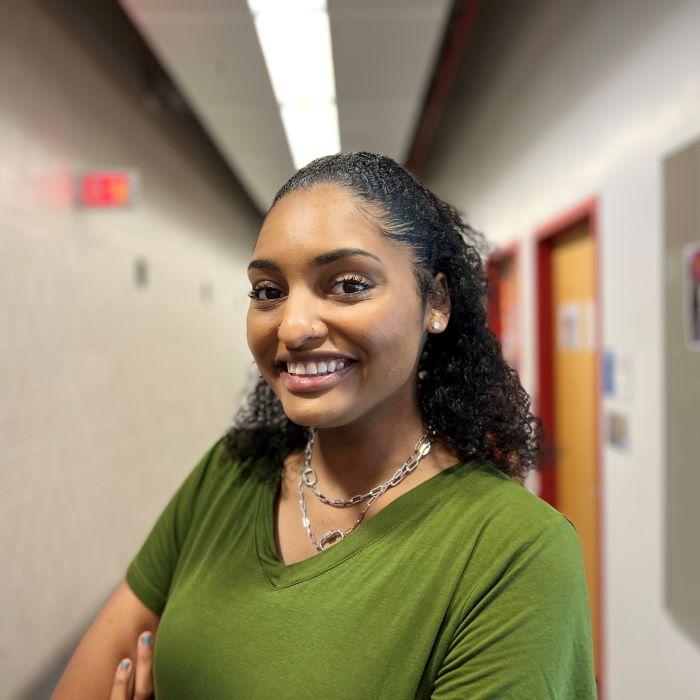 Allison Wilcox is taking advantage of a life-changing opportunity. She's among the first group of students in Onondaga Community College's new Micron-related Electromechanical Technology degree program. "It's really exciting to be part of this. When I tell people what I'm majoring in and that I hope to work for Micron one day, everyone says I have a great career path ahead of me."
One year ago Micron announced it would invest $100 billion in the Central New York region by building four chip fabrication facilities in the town of Clay, about 20 minutes from the OCC campus. The news culminated with an on-campus visit by the President of the United States October 27, 2022. In the months that followed, OCC created Electromechanical Technology degree and certificate programs which it began offering this semester. The college also started working on plans for the Micron Cleanroom Simulation Lab which will open in the Whitney Applied Technology Center in early 2025.
The timing of all of this was perfect for Wilcox. After graduating from high school, she attended college for a year before joining the United States Air Force. She served her country for four years and was honorably discharged just four months ago. When she began discussing career options with her parents, her mother mentioned Micron and the new programs starting at OCC. "It sounded great to me. I wanted to do something with new technology."
Wilcox's first few weeks in the Electromechanical Technology program have been challenging "My professors and tutors have been very helpful. After I have a tutoring session I find I 'get it' immediately."
She's also been pleasantly surprised by the welcoming environment on campus. "Steve White (who runs the Office of Veterans and Military Services) helped me with a schedule conflict and made the process a lot smoother for me. In class, everyone's friendly and helps each other out. I missed a class and a classmate who I had never spoken to noticed I was struggling. She gave me her phone number and now we're going over notes and everything together. I have that in other classes too. I love the sense of community here."