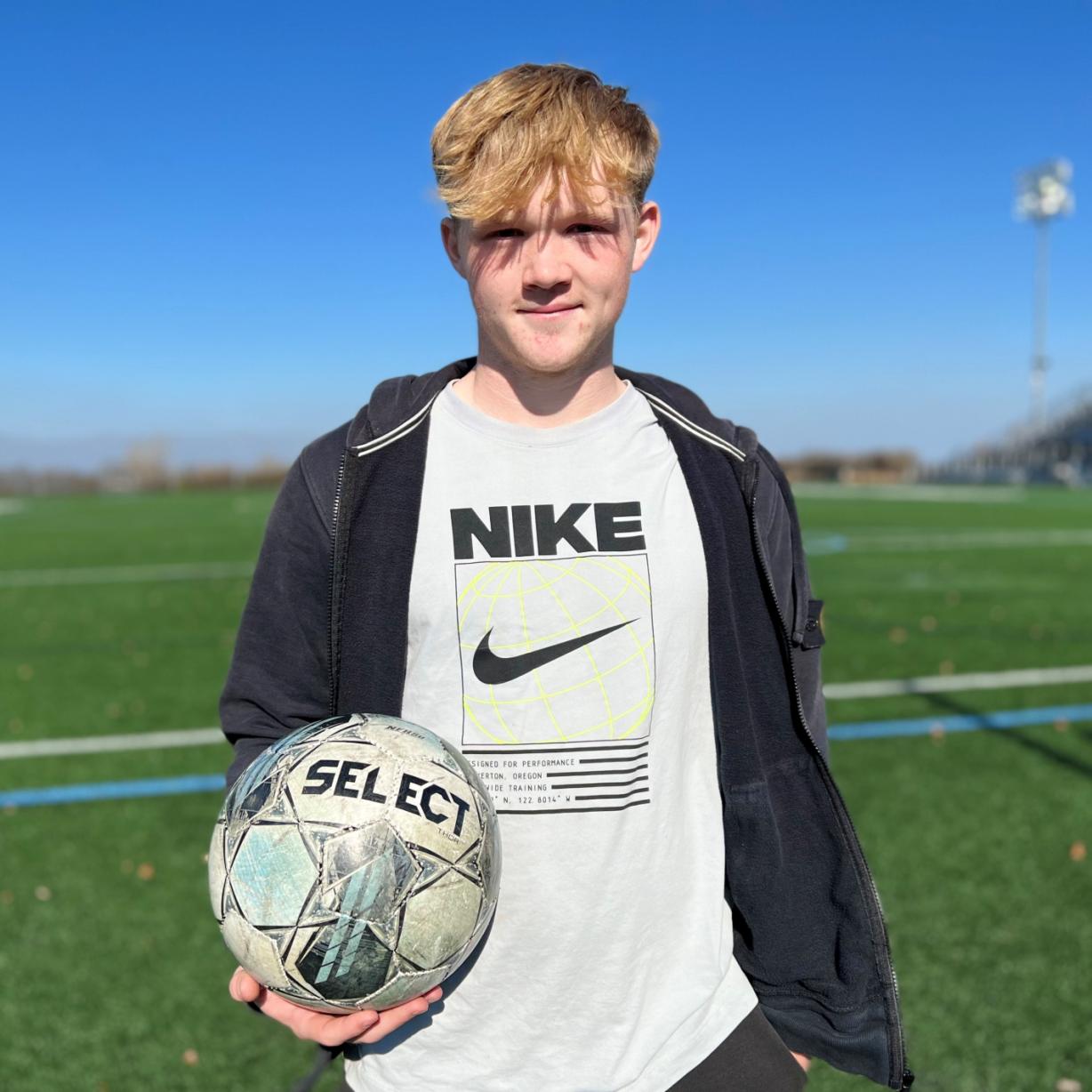 Caio Hughes had left his family and friends behind, traveled thousands of miles across the ocean, and spent the last few years focused on a goal. When he finally reached it and earned the highest individual award possible, he was completely overwhelmed. "Coach Mike (Drake) called me and told me the news. I was shaking. I had been working for this for the better part of three years. It was more than just training on the pitch. It was how I ate and how I looked after myself to get to that next level. It was three years encapsulated in one moment of joy. It was something I worked really really hard for and I was so happy I got it."
Hughes is a member of Onondaga Community College Men's Soccer team who was recently named the Region 3 Player of the Year. The entire National Junior College Athletic Association is divided up into 24 regions. Region 3 covers most of New York State. "His work ethic is insane," said OCC Men's Lacrosse Head Coach Mike Drake. "He was constantly in the gym training and doing individual ball work. We spent a lot of time together between February and August breaking down his previous matches and how he could improve with the work he did away from the ball. I'm super proud of him."
Hughes is from Bangor, Wales in the United Kingdom which is more than 3,000 miles and an ocean away from the OCC campus. He began dreaming about attending college and playing soccer in the U.S. while he was in high school. He worked at a restaurant where his supervisor had traveled to the U.S. to play college soccer in Maryland. Hughes also had another friend who had left home to play college soccer in Tennessee. Their stories and experiences motivated him to explore similar opportunities. 
He registered with an agency, played in showcase games in London, and eventually learned about an opportunity to play at OCC. "I liked that if I came here I would be near a city, and the facilities really sold me. I liked the big stands on both sides of the goal, and the SRC Arena is massive!"
When he arrived on campus and began practicing, he found amazing diversity among his teammates. Some were from area high schools, and some were from other countries like him. "It was nice to have local players who could show you around the area, and international players who were in the same boat as me. They left their families in search of something more than going to the college back home."
With the season behind him, Hughes is focused on completing his Business Administration degree and transferring to a four-year school where he can continue playing soccer. "It was challenging leaving my family and friends at 19 to move to the other side of the world. It was rewarding tenfold though. Coach Mike held me accountable and pushed me to levels on and off the field I didn't think I could reach. There's a real good culture here in terms of hard work and growth, and if you put in the effort you will get the results."
Coach Drake views Hughes success as a sign of big things to come for the Lazers Men's Soccer program. "Last season we didn't have a single player on the All-Region 1st Team, and this year we had three. This is a turning point in our program that will not only motivate our returning roster, but help to continue to bring in high-caliber players like Caio."