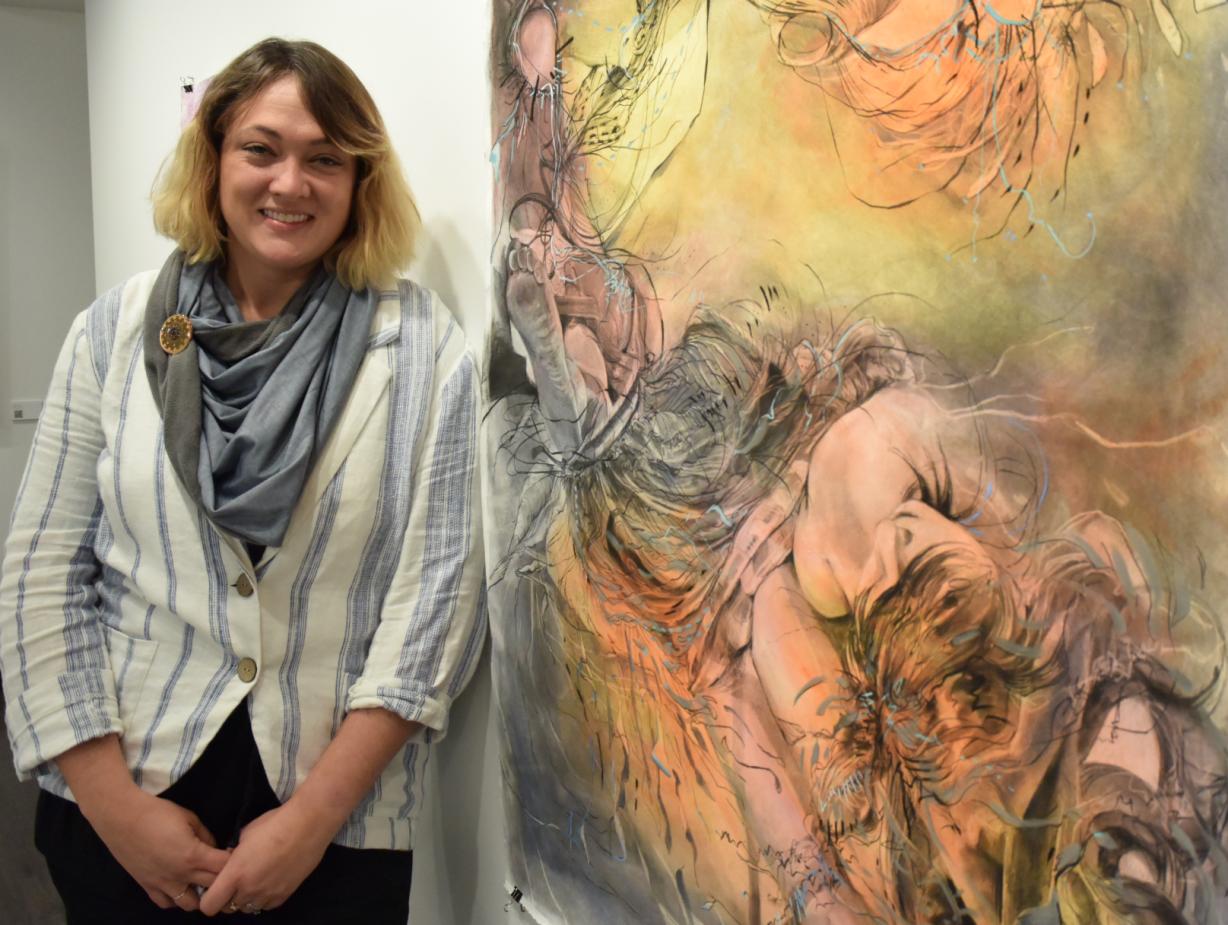 Katie Gabriel has brought her "Lines And Lineage" exhibit to Onondaga Community College's art gallery. Gabriel is the Arts Coordinator in the Fayetteville-Manlius School District where she's taught at the high school since 2010. She also owns the Gabriel Contemporary teaching studio in Manlius where she provides instructional figure drawing workshops to local youths and adults.
According to the Artist's Statement, "The exhibit physically combines the processes, historical documents, and varied visual outcomes from the last several years of making. Kathryn is known most for her mark making and expansive contemporary drawing/painting voice that swirl in the conversations of gender, power, and ancestral influence. The exhibit includes multiple pieces from private collections, figurative work, art and objects from her Diafem series, and collaborative art with professional Syracuse University Astrophysicist Dr. Eric Coughlin."
OCC's gallery is located on the first floor of Ferrante Hall directly beneath Storer Auditorium. The exhibit is open Monday through Thursday from 11 a.m. to 3 p.m., or by appointment by calling (315) 498-7330. The final day of the exhibit will be December 15.