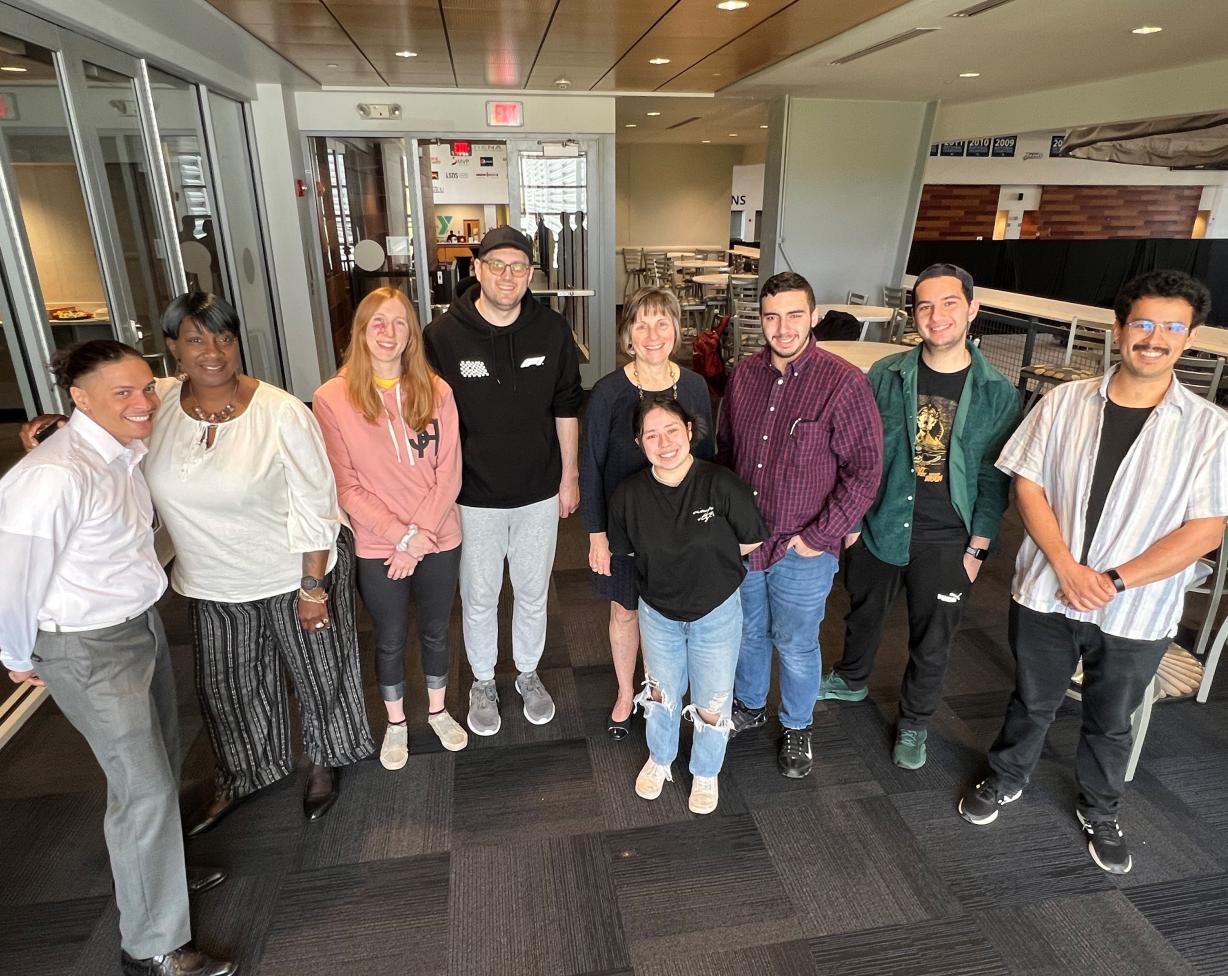 It's been just over a year since Eric Allyn presented Onondaga Community College with $1 million to start the "Meg O'Connell Center for Social Justice and Community Impact" in honor of his wife who is OCC's former Interim President and Chair of the Board of Trustees. The money would provide support for current and future students in volunteer and service-learning opportunities. Through these opportunities, students would use their undergraduate experience to support local efforts, gain work experience, and use their expertise to improve our community.
Earlier this week O'Connell returned to campus to hear powerful stories from the first group of students in the program which bears her name. "I'm very happy to meet you," said graduating student Glenna Jackson whose service-learning included working with victims of domestic violence. "At the time when I got into this program I had just buried three family members. I was up here by myself. I didn't have a family. Everyone in here became my family. I thank you and I'm grateful. People here really care. They showed me what love is all about."
Graduating student Shayne Turo applauded the program and the lessons learned from it. "There's so much division in the world today but programs like this bring people together and allows you to see we have more in common than we do different. More programs like this would have an impact on society as a whole."
Student David Alexander is one of 9 siblings whose parents immigrated to the U.S. from the Soviet Union. He had tried college before but failed miserably. Now he has a 3.95 grade point average and is about to become the first member of his family with a college degree. "This program and OCC completely changed my life. It's been the most welcoming, inclusive environment. I'm eternally grateful for everyone."
"The whole idea of this program was to make opportunities for people to come together and work together and build relationships," said O'Connell. "This is how I hoped this program would develop. When I was here as Interim President, it was hard for students to either connect with other students or know how you could give back to the community. This program gives you a connection in the community in a whole different way."
The student service-learning opportunities were completed under the leadership of Dr. Annie Tuttle, Faculty Coordinator for the Meg O'Connell Social Justice Scholars Program, and Tim Saka, External Coordinator for the Civic Engagement Center, Meg O'Connell Social Justice Scholars Program.
You can learn more about the program, including how to apply to be part of it, by clicking on this link.