on
News Briefs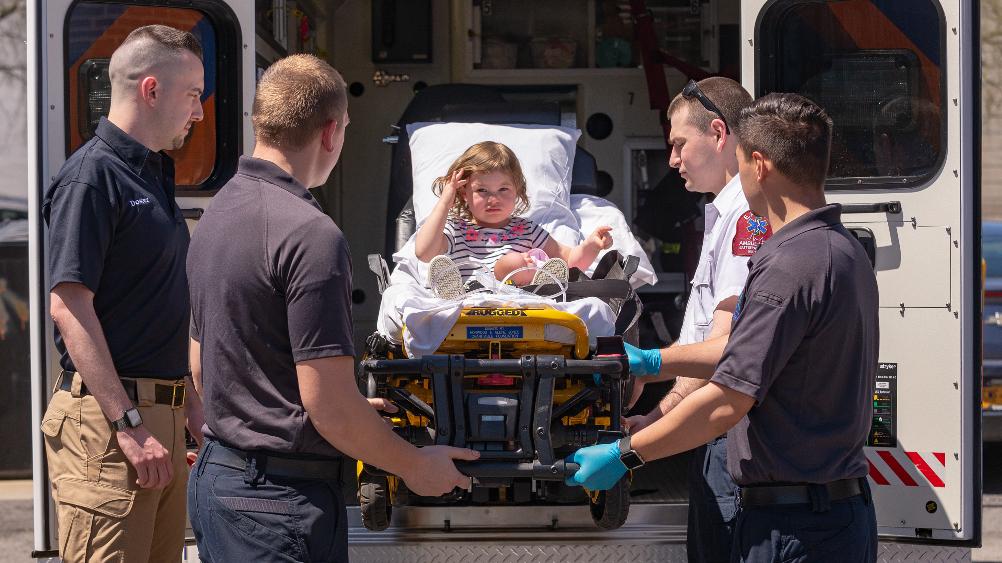 Heather Drake-Bianchi wants to make sure students in Onondaga Community College's new Paramedic degree and certificate programs never go through what she experienced when she was a college student. "I was homeless in college for over a year. I couch-surfed with friends and spent a lot of time at the library. You can't be both struggling financially and do well at school. I wanted to eliminate one of the troubles so that someone else can lift themselves up."
That's why Drake-Bianchi and her company created scholarships for students in OCC's new Paramedic degree and certificate programs. Drake-Bianchi, who is a 2004 graduate of West Genesee High School, is both the founder of and a critical care paramedic with CineMedics CNY, a company which provides medical services on movie sets. During the pandemic, CineMedics CNY mastered the skills associated with being a clinical laboratory that specializes in logistics in austere environments. They created daily Covid testing protocols on movie sets which have became the industry standard.
When Drake-Bianchi learned OCC had created Paramedic degree and certificate programs in conjunction with SUNY Upstate Medical University, she gifted the OCC Foundation $80,000 for the creation of a two-tiered student scholarship program:
The CineMedics CNY Paramedic Excellence Awards scholarship provides students $2,000 per semester. Full-time tuition for one semester is $2,545. Up to 3 scholarships will be awarded annually. Students must maintain a 3.2 grade point average to remain eligible.
The CineMedics CNY Emergency Medicine Awards provides students $500 each at the beginning of their first Fall semester to help cover initial extraordinary expenses required by the program. Up to 5 students per semester will be selected based on financial need.
Students in both the degree and certificate programs are eligible for the scholarships and can apply by clicking on this link.
The Paramedic A.A.S. degree program is the product of a unique partnership with SUNY Upstate Medical University. While enrolled at OCC for their first two years, students learn core medical principles along with critical thinking and communication skills to provide emergency care, plus important math and sciences to apply in the field. At SUNY Upstate students will put those principles into action while familiarizing themselves with life-saving gear and rigging.
The Paramedic certificate program can be completed in 16 months. Students will work in simulation labs and complete an internship for credit. Credits earned in the certificate program can be applied to the degree program should a student decide to continue their education.
All students must be licensed Emergency Medical Technicians (EMTs) to enter the program. An EMT has the basic skills and knowledge necessary to stabilize and safely transport patients ranging from non-emergency and routine medical transports to life threatening emergencies. A paramedic is a medical professional who specializes in emergency treatment. Paramedics can provide life-saving treatment for someone until they can get to a doctor.