on
Succeeding @ OCC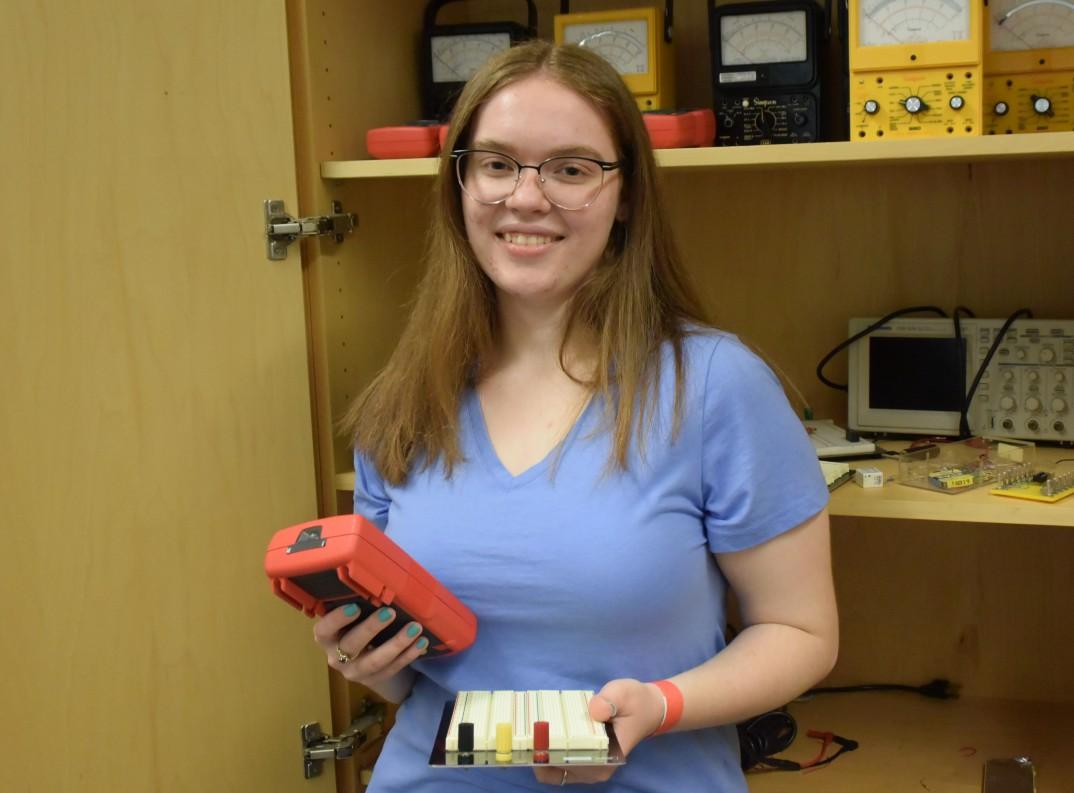 As a member of Central Square High School's class of 2020, Faith Johnson knows classmates who are wrapping up their freshman year of college and on their way to a career...  some day. Thanks to the P-TECH Program she is on a different path. She'll receive her associate degree in Electrical Technology next month and walk into a full-time job. "It feels like I've accomplished something. It's been difficult at times but I've worked through it. Going into a full-time job makes me feel like I've worked hard to get to everything I've done."
P-TECH stands for Pathways in Technology Early College High School. It's a program that provides high school students the opportunity to work toward their high school diploma and associate degree simultaneously, and provide them a pathway to an in-demand job.
Johnson began hearing about the P-TECH program when she was in the 8th grade. "I was looking for different options than what other people were pursuing. I went to a P-TECH meeting and learned what they were about. My dad suggested I try it and if I didn't like I could go on to something different afterwards. I signed up, went to the interview, and got in!"
P-TECH students begin coming to OCC two days a week during their junior year of high school, then advance to five days a week throughout their senior year. For Johnson, the transition from high school classes to college classes required her to work harder than ever. "It was very eye opening to see how college works because it is very different from high school. You have more freedom but you have to be responsible and not think everyone is going to do everything for you. I spent a lot of time in the library my first semester."
P-TECH gives students the option of pursuing either a Mechanical Technology or Electrical Technology degree. Johnson chose Electrical Technology. The P-TECH program helped her find a job shadow opportunity at Novelis in Oswego. That was followed by an internship there, and after she receives her degree next month she will begin working at Novelis full-time as an Electrical Technician. When she visited her dad at work recently, her success was the topic of his workplace. "My dad was so proud of me he had told everyone ahead of time. They were all congratulating me on getting a job."
P-TECH did more than set Johnson on her career path. It also gave her something which you can't learn from a textbook. "My professors taught me a lot of leadership skills. When I started here I was a very shy kid. They helped me get out of my comfort zone. I started talking to people and putting my opinions out there which I had never done before."