on
Succeeding @ OCC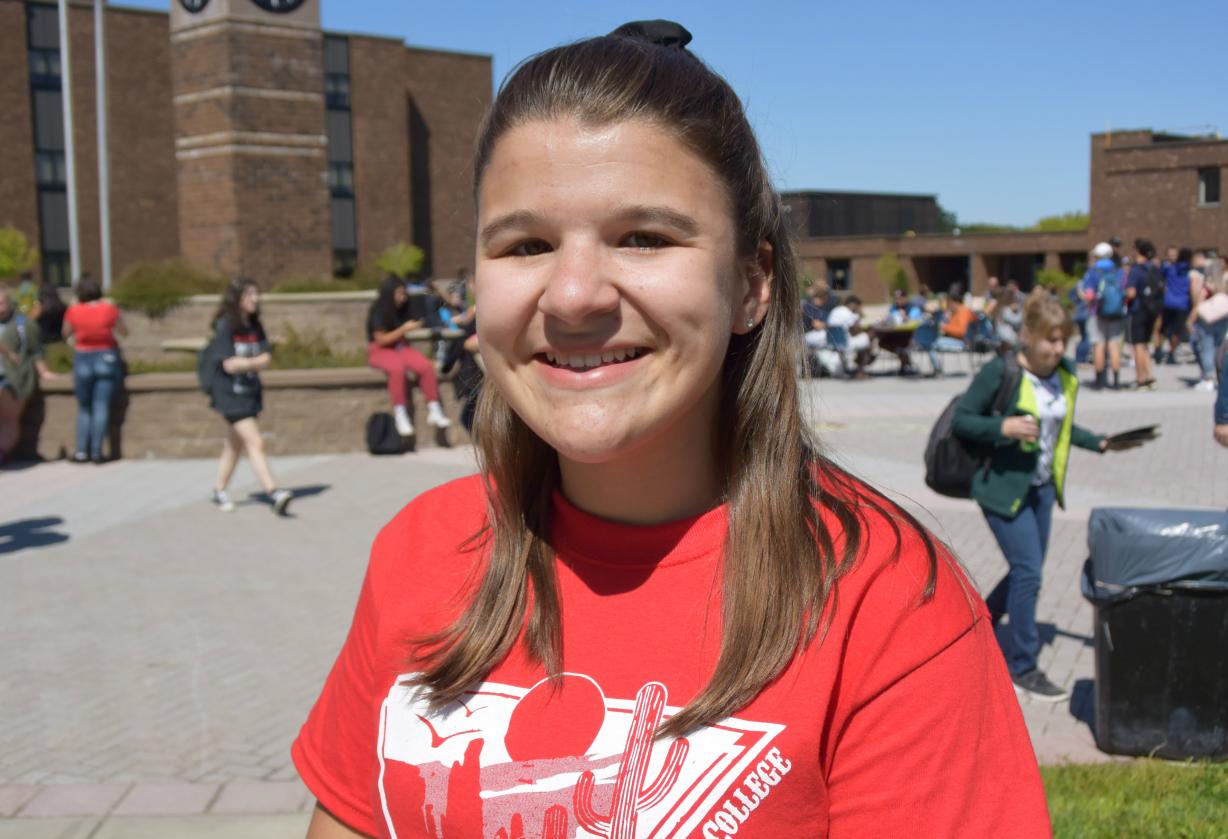 Major: Early Childhood
High School: Central Square, class of 2018
Paris Graziano has always been a leader. Becoming President of OCC's Student Government was the logical next step for her. She represented students while attending Central Square High School and continued doing so last year as a freshman on campus. "I was a Senator At Large. I came to meetings, really liked the experience and decided I wanted it to continue. I like to organize things and I like to make people happy."
Graziano also serves the campus community as a Student Ambassador, giving tours to prospective students and their families. "It's fun to tell people about my experience here and share campus with them. I think we're pretty great. I like to hype up OCC."
Her activities outside the classroom include membership in the College's chapter of international honor society Phi Theta Kappa (PTK). Graziano earned to many college credits in high school she was inducted into PTK during her first semester on campus.
Central Square High School remains a big part of Graziano's life. As a student there she was a member of the marching band and winter guard. Now she's on the instructional staff for both. Her parents have been in charge of the winter guard program for 15 years and her father is a middle school band teacher in the district.
Like her father, Graziano's career goal is to become a teacher. She prefers working with students in elementary school, perhaps in special education. "It's inspirational when someone that close to you is doing something which you think is the path you want to do down."
Graziano will earn her Early Childhood degree next May. She plans to transfer to SUNY Oswego or Le Moyne College and continue her education.