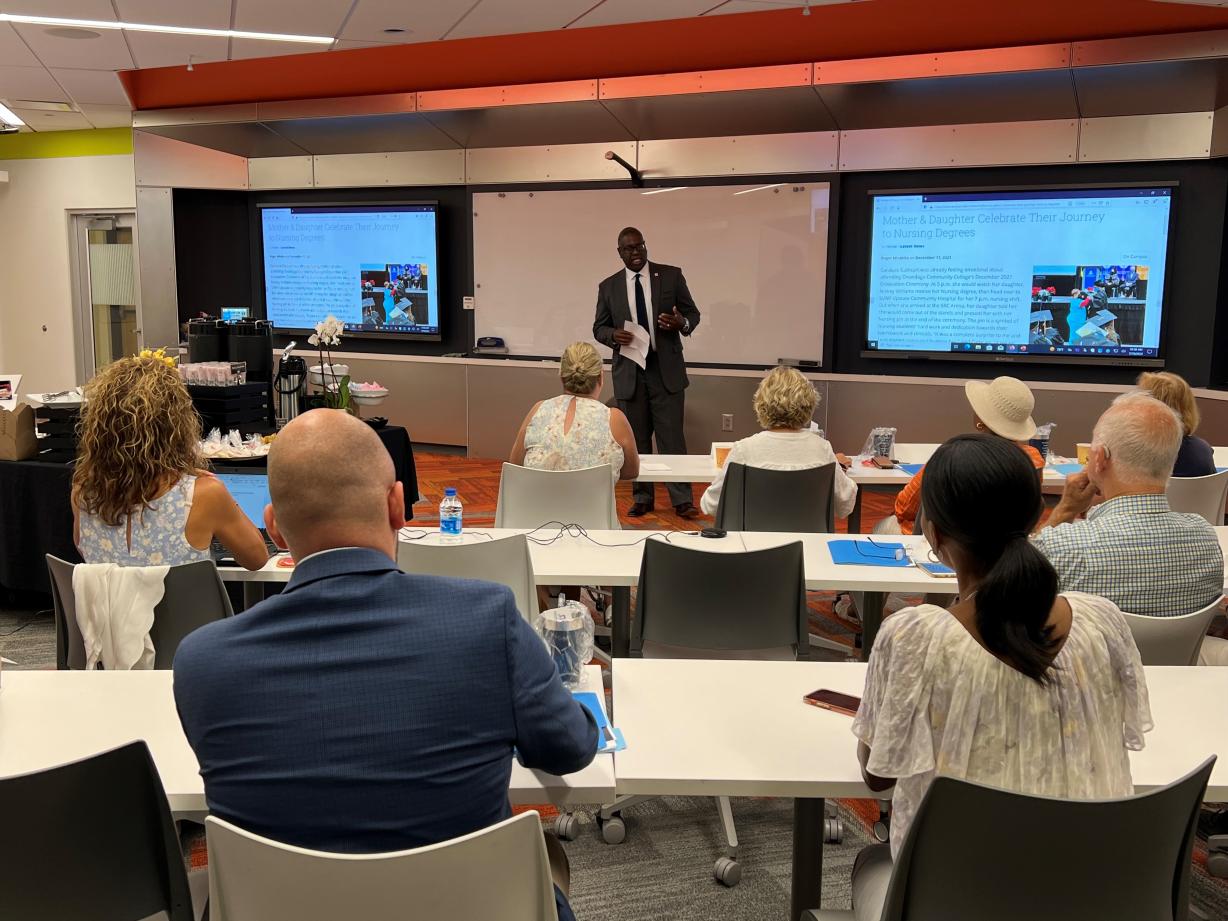 The Central New York workforce needs health care workers in nearly every sector of the industry. Consequently interest has never been greater in the degree and certificate programs offered in Onondaga Community College's School of Health. Many of the related programs require significantly more classroom and laboratory space in which to provide instruction to students prior to placing them in clinical settings in the community.
With all of that in mind, Onondaga County Legislators came to campus Tuesday, July 19 for a joint meeting of the Health and Human Services Committee and the Facilities Committee. It gave college leaders an opportunity to share with legislators current workforce demands in the healthcare sector, and explain in greater detail the college's capital funding request to make necessary improvements to several learning spaces within the School of Health.
OCC President Dr. Warren Hilton welcomed legislators and thanked them for their support which has made the Onondaga Hill campus one of the most impressive in the nation. OCC Senior Vice President and Provost Anastasia Urtz, J.D. discussed the continuing demand and creation of new degree and certificate programs and the uniqueness of OCC's School of Health offerings. And Karen L. Fabrizio, Ed.D., Dean of Health and Community Services, presented an overview of the 13 degree and certificate programs in the School of Health. Following the presentations, County Legislators were given a tour of existing facilities in Ferrante Hall.
You can learn more about health-related career options by contacting OCC's School of Health at health@sunyocc.edu or (315) 498-2458.