on
On Campus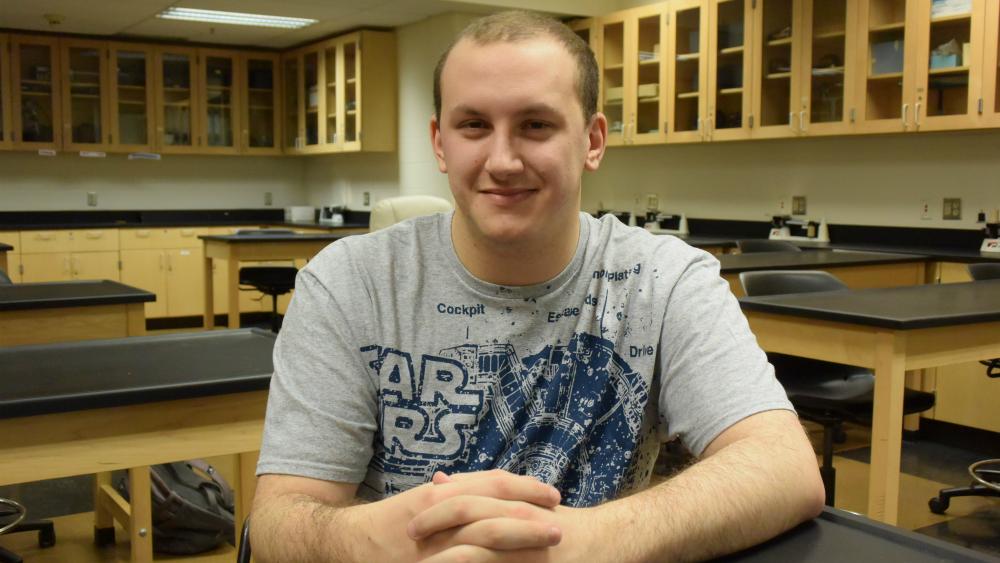 James Debo dreamed of a career with NASA for as long as he could remember. He loved talking about the space program and usually wore clothes which contained some sort of space theme. But as he was completing his senior year at Cicero-North Syracuse High School two years ago and considering future options, he decided to attend Onondaga Community College and major in American Sign Language (ASL). "I always thought working or participating in anything NASA-related was unrealistic. So I went with my second favorite thing."
Being an ASL major didn't change his dreams. Whenever he had free time he often spoke with fellow students about NASA and anything space related. Everything changed a couple of months ago when a fellow ASL major told him about an opportunity she had heard about with the NASA Community College Aerospace Scholar program. He researched it and immediately signed up.
Debo took an online class through NASA and did well, earning perfect scores on all of his quizzes and an 80 on the final exam. A short time later he was invited to come to NASA's Wallops Flight Facility on Wallops Island in Virginia. It is NASA's only owned and operated launch range. Debo will arrive on March 2 and spend four days at the facility. "I'll be working with teams to build a miniature rover out of a LEGO system, then digitally program it. I'm looking forward to meeting people interested in the same things as me and working alongside both students and people who work at NASA."
A career in space was always Debo's dream. Next month he'll take one large step in that direction. "It really feels like everything is falling in place now. I'm looking forward to going to NASA."