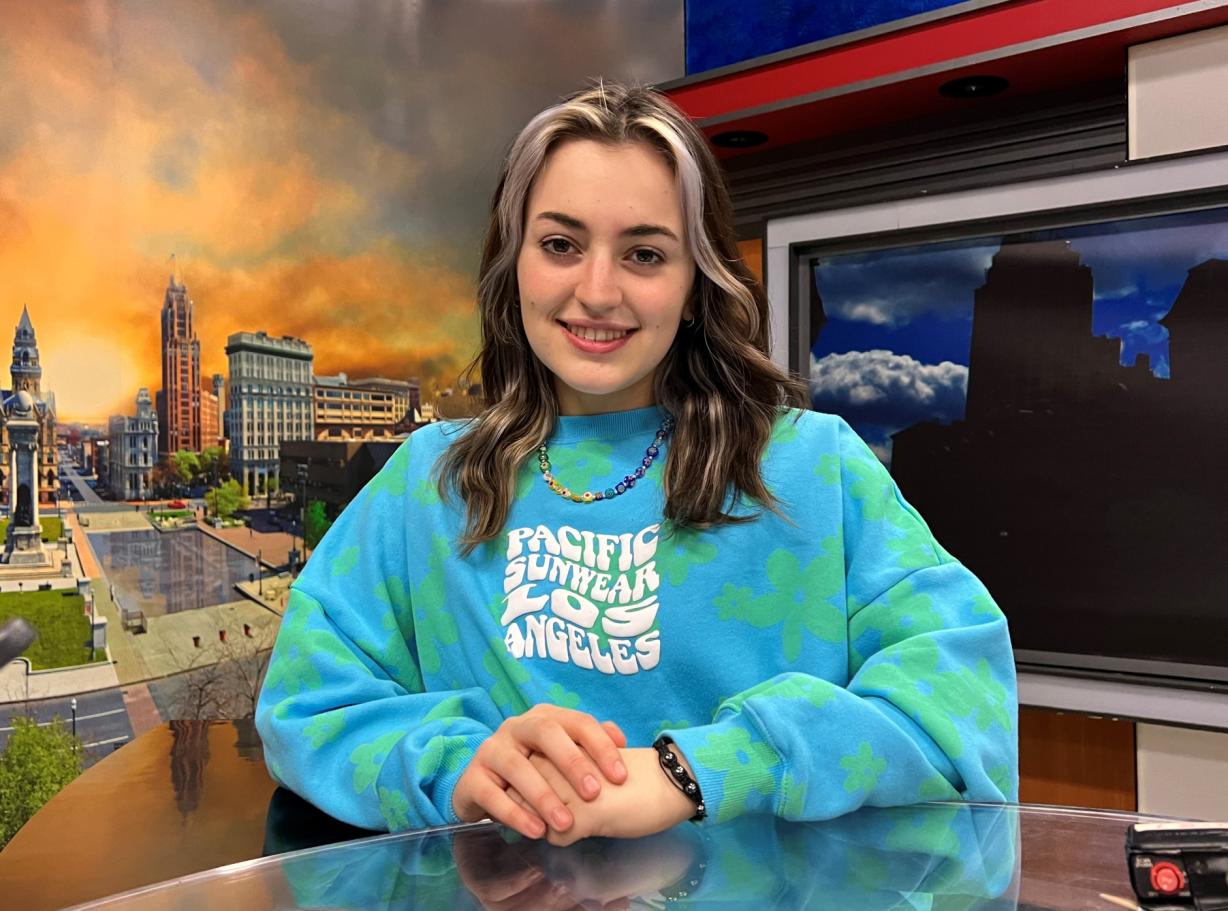 Allie Elkins has always had a pretty good idea what her career path would be. "My dad works in broadcasting and I used to follow him around race tracks when he did interviews with race car drivers. It was really inspiring. I've known for a good chunk of my life I wanted to go into broadcasting and work in front of the camera as a sports reporter."
Allie's father, Doug Elkins, is well-known on the local racing circuit where he started as a driver and continued as an announcer and member of the media. Seeing her father work with racers was one thing. Realizing women could also be drivers was totally mind blowing. "It was really inspiring to see women driving. I thought 'this is very exciting. This is what I want to do.'"
With two career paths in mind Elkins began her racing career at age 13, driving a microd at the New York State Fairgrounds. Microd racing is for boys and girls ages 5 to 18 and is done on short tracks.  Elkins went from racing microds to the DIRT circuit. Here you can watch video of her winning a heat at Paradise Speedway in Geneva at age 16.
As she continued to climb the ranks in racing, Elkins was also a student at Liverpool High School. She received her diploma in 2021 and enrolled in Onondaga Community College's Broadcast Media Communications degree program that fall. "I really like it here. The technology is amazing. We have great access to very high quality cameras and editing programs. I love the instructors. They are so helpful. When you ask for help they're excited to give you feedback and ideas on where you want to go in broadcasting and opportunities that might be available."
Elkins will return to OCC in the fall for her sophomore year. This summer she plans to continue racing on DIRT's Modified Nostalgia Tour. She's proud to be one of a growing number of women on the track and never grows tired of hearing of the impact she has having on others. "One time I had a young girl come up to me excited that she recognized me as a driver. I also had an older woman who told me 'seeing you out there as a young woman in racing makes me feel like I'm in the car with you competing.' It makes me feel empowered that I'm carrying the female race car driver role. To be a part of that is very rewarding."