on
Succeeding @ OCC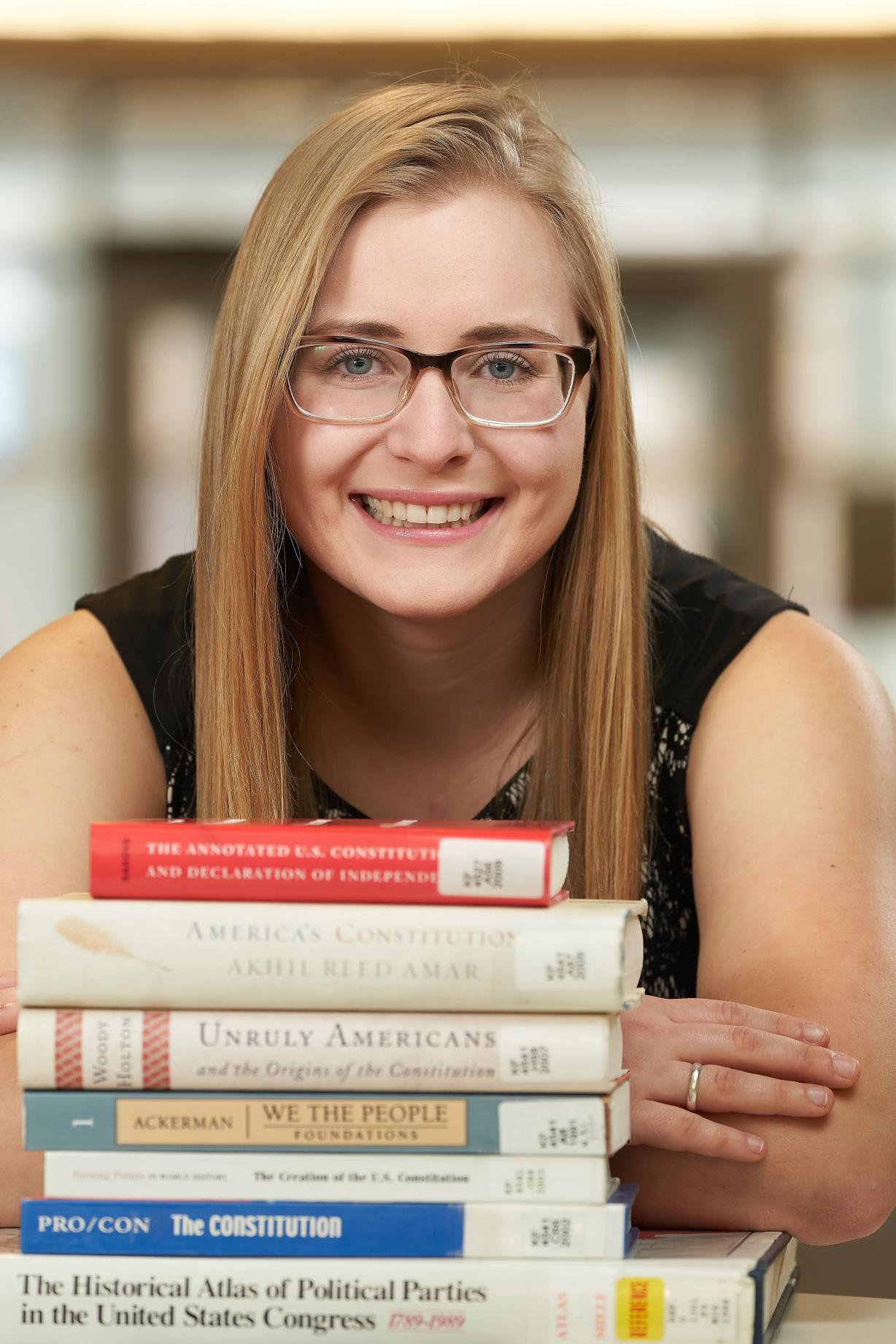 Allison Logue discovered Onondaga Community College is the perfect place to figure out what you want to do. The first time she came to OCC was for the Medical Assistant program which she completed and went directly into the workforce. "I tried it out to see where it would take me. I needed a job. I did it for a few years. I liked it but it wasn't what I wanted to do."
Logue returned to OCC, this time in the Human Services degree program. She realized she preferred something broader and switched to the Humanities & Social Sciences degree program which she is currently enrolled in.
During the fall 2020 semester she was inducted into the College's chapter of international honor society Phi Theta Kappa (PTK). This semester she's a member of PTK's leadership team. She is also one of two OCC students chosen for the USA Today Phi Theta Kappa All-New York Academic Team. "I think it's fantastic. It's one of those things that's like 'wow, how did I get here?' I never thought this was something I could accomplish. To just get to college is incredible. To have an honor like this is huge. Wow!"
Logue will complete work toward her Humanities & Social Sciences degree in May. She plans to transfer and hopes to pursue a degree in Global Studies and International Relations. "My goal in a very loose sense is to work for the United Nations in a global capacity. Food scarcity, climate change and all of those things are super important. All of this is really more about the person I want to become and less about what I want to do. I don't know exactly what I want to do but I know who I want to become."
She's also spreading the word about Onondaga Community College, the opportunities she found here, and how it has impacted her. "I have a lot of nieces and nephews and I'm highly recommending OCC to them. I've had great professors who have always been willing to help. The resources are here. It's a great place to come to figure out what you want to do, who you want to be, and to explore different areas without spending a lot of money. I think it's so important and I wish more people could understand that and see that."