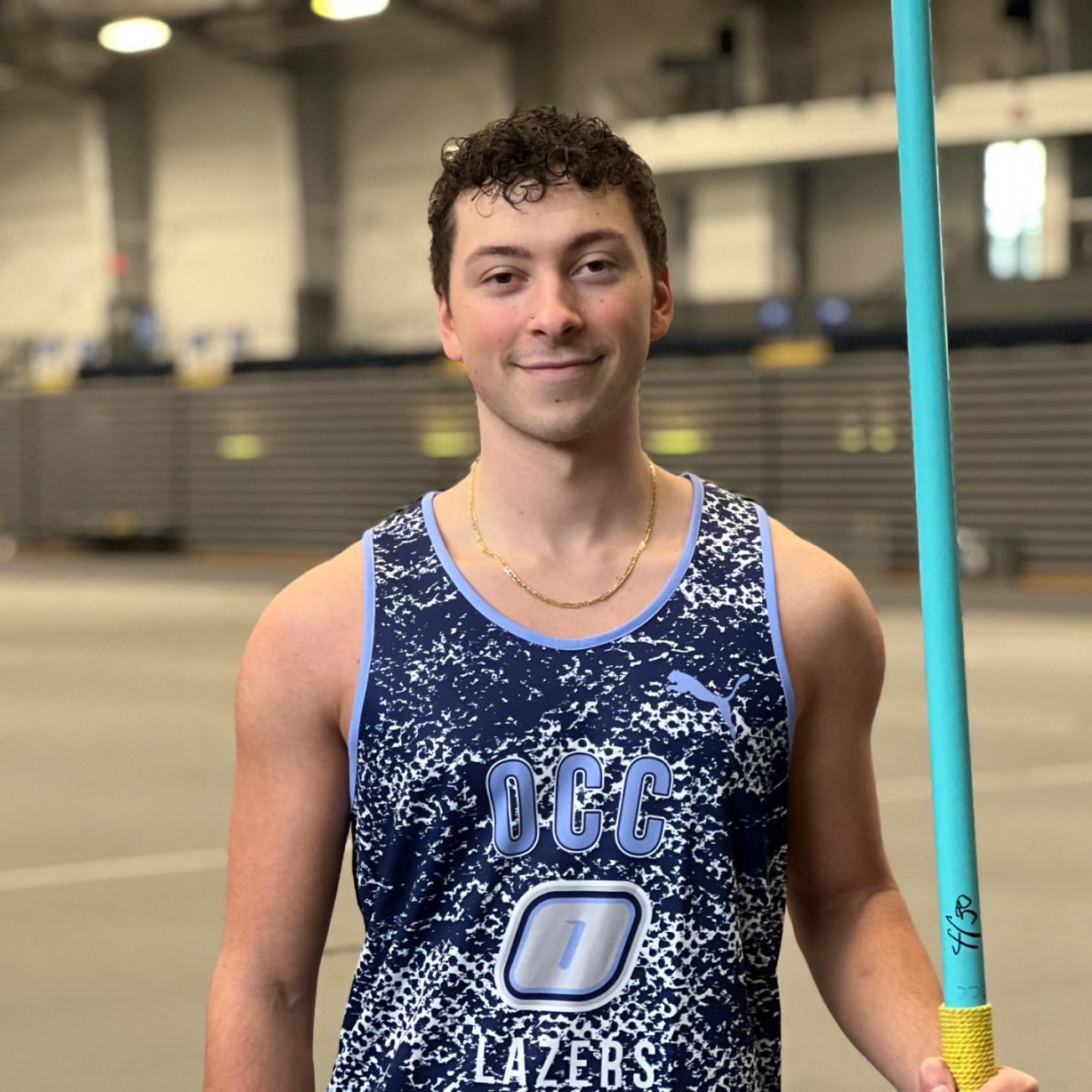 Andrew Coleman was an outstanding high school student until Covid happened and in-person learning stopped. "I went from having a routine to being in isolation, and having no outreach with my teachers, friends, or sports. I lost all of my motivation to do school work."
Halfway through his senior year at Baldwinsville High School, Coleman bounced back and finished strong. That fall he came to Onondaga Community College and blossomed into a leader across campus. "I needed a good starting point and heard OCC was a great place to come to where you could figure things out."
Coleman enrolled in the Physical Education and Health Sciences degree program with the goal of becoming an athletic trainer. He worked with OCC's Athletic Trainer for a semester, then decided to job shadow a physical therapist. The job shadow experience convinced him physical therapy would be a better career fit for him.
Last spring Coleman decided to join OCC's Track & Field team. Despite the fact he had never participated in the sport before, he finished 4th in the nation in the decathlon which is a series of 10 events. He received the Lazers All-Star Award for his excellence in leadership, academics, and service.
Coleman is President of OCC's chapter of the Phi Theta Kappa Honor Society and has been heavily involved in the Honors In Action project. This year's focus is "play."  Students are collecting games for a "game zone" they will be creating in Coulter Library. PTK students also brought a circus performer to Syracuse's Dr. Weeks School in November. "That was a blast getting to help the kids experience that. They really enjoyed it and we did too."
When he's not on campus Coleman can usually be found at one of his two jobs. He works at Lululemon Athletica apparel company and is a barista at Starbucks. While making designer drinks for customers, he's become accustomed to the seasonal nature of what's most popular at his store. The most popular drinks, based on the time of year, are:
Spring: brown sugar oat milk shaken espresso
Summer: refreshers (cold drinks) and cappucinos
Fall: "anything pumpkin"
Winter: caramel brulee latte
Coleman will complete work toward his degree in May. He hopes to transfer to Cornell University.