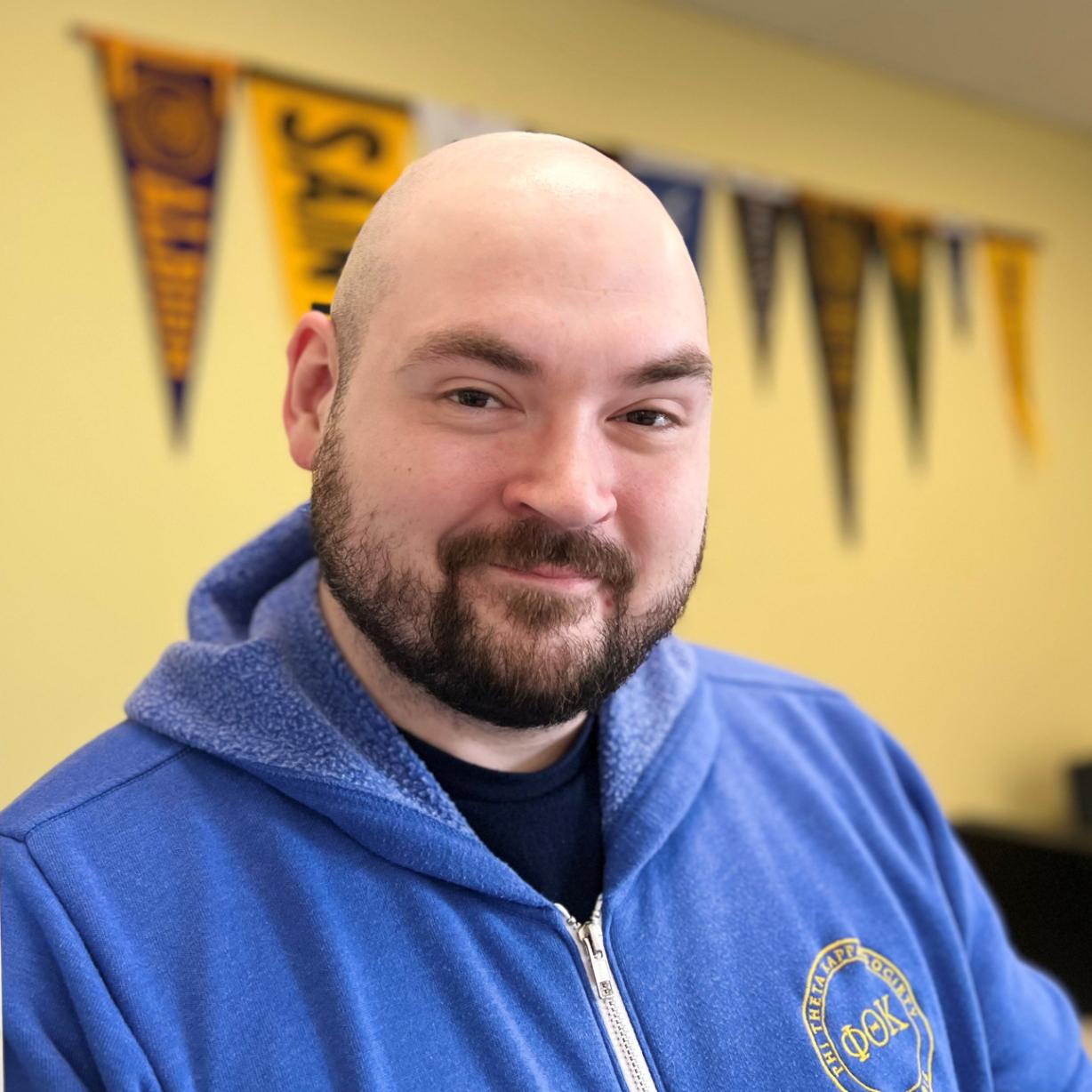 Brandon Bell is getting a second chance at a college education and he's making the most of it. "I'm more invested as a student now. I want to go to college and get a degree. I realize what the degree can do for me."
Bell is a 35-year-old student in the Cybersecurity degree program. After enrolling in the fall of 2021 he started Onondaga Community College's Cybersecurity Club and served as its President. During the fall 2022 semester he was a member of the College's first-ever E-Sports team. He's also a member of the Phi Theta Kappa Honor Society's Leadership Team. "I've been part of scholarship panels, transfer panels, induction ceremonies, events which build camaraderie, and I'm getting to know people across campus. I think it's really cool."
After graduating from Port Byron High School in 2007, Bell attended another community college and pursued a business-related degree. He got more than halfway through the program and decided it wasn't what he wanted to do, so he went to work in a series of electronics-related jobs.
While growing up, Bell liked to take apart his father's computer and try to put it back together before he got home from work. "Usually I could figure my way around the system. There were times when he wasn't enthused with my shenanigans. You have to be willing to make mistakes. My whole life with electronics is nothing but that. How else do you learn if you're not willing to make mistakes?"
When Bell decided to try college again, he found OCC's Cybersecurity program was exactly what he was looking for. He enjoyed his professors and eventually took on a leadership role as a member of the Computer and Technology Student Advisory Board.
Bell expects to complete his degree in May, then figure out if he's transferring or going right into the workforce. He hopes anyone who is "older" and is considering college will come to OCC. "Any stigma you have because of your age is trumped by the benefits the school can offer you. Student Government tries really hard to get students engaged here. With all of the clubs and organizations you can actually form a community here. And there is plenty of support here for you. There are counselors, people who care about mental health, and a lot of inclusivity. They're doing everything they can to make it a welcoming environment."