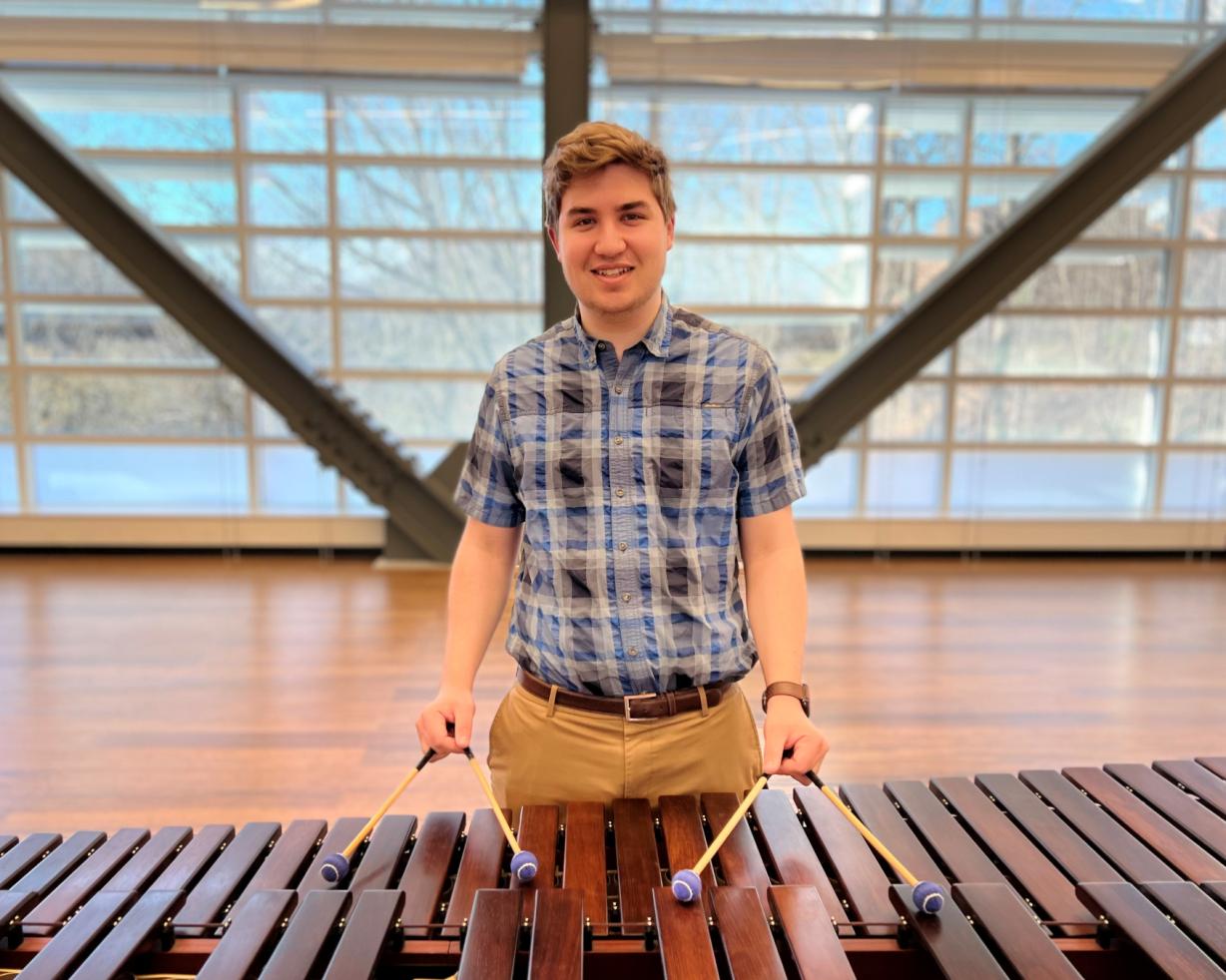 Brandon Phelps is a busy student. He's working toward two degrees as he pursues his dream of becoming a music teacher, and he's serving the campus community as an RA in the residence hall.
Phelps graduated from Lowville High School in 2020 and spent the first year of college at home taking general education classes online. In the fall of 2021 he came to OCC for in-person classes and began working as an RA. "I really like public speaking, being a leader, and talking to people. I thought the RA position was a place where I could continue to do that."
As a high school student Phelps was active in an organization known as FFA which prepares members for leadership and careers in the science, business, and technology of agriculture. "I was a state representative during my senior year and I really enjoyed it. I did a lot of workshops at other schools and presentations." And when he was at Lowville High School, music was his priority. "I was always in bands and choruses and musicals. I did a musical my senior year and it added so much to my plate but I really enjoyed doing it. It was a lot of fun and realized it was what I wanted to do with my time."
As Phelps began considering where to go to college to begin working toward becoming a music teacher, he realized the answer was right in front of him every day. "All of my band teachers from high school went to OCC. One of my good friends older sister also came here. She loved Professor Rob Bridge. Everyone said I should spend my first two years working with him."
Phelps took their advice and brought his talents playing the marimba and snare drums to campus. He's enjoyed his time in the Music degree program and plans to also enroll in Adolescence Education. He'll complete both degrees in May 2023, then transfer to a four-year school and continue working toward becoming a music teacher. "I'm glad I decided to come here first. I really like living on campus. And I'm glad I'm at a community college and not spending $70,000 a year somewhere else."