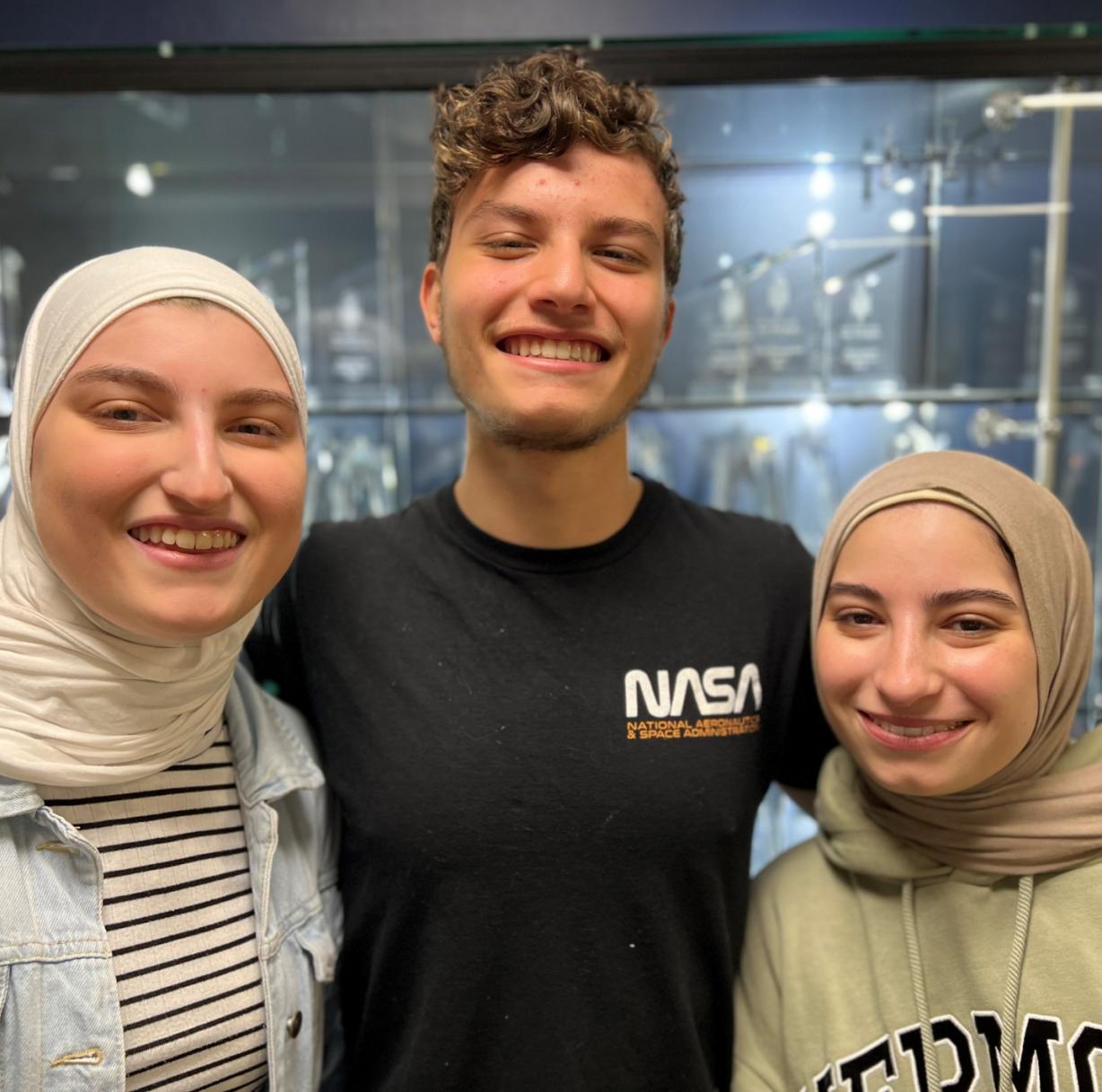 Farah, Mohamad, and Yasmine Chatila are used to doing things together. They are 19-year-old triplets who share life events like birthdays and graduation ceremonies. On the night of October 25 they celebrated another milestone together when they were sworn into Onondaga Community College's chapter of international honor society Phi Theta Kappa. "I felt so proud," said Yasmine Chatila. "When we first came here everything was so new and it took us time to adjust. Seeing how we were able to not only adjust, but to excel... when we look back at where we were one year ago we are so proud."
One year ago the Chatila triplets were in their home country of Lebanon. They had graduated from high school and were going through their first semester of college. In January of this year, they came to the United States along with three other siblings and their parents. A couple of weeks later, they were students at OCC.
Yasmine is in the Computer Science degree program, Farah is focused on Business Administration, and Mohamad is working toward a Mathematics & Science degree.  Each of them took English as a second language in Lebanon and seamlessly adjusted to coursework.
Outside the classroom they were pleasantly surprised to see how easily they fit into the OCC community. "I felt very welcome here. And it was nice to see our culture represented during Unity Day," said Farah Chatila. "Everyone was very welcoming. The professors expend a lot of energy on students which was a new experience for us. It's much different than college in Lebanon," said Mohamad Chatila. "Everyone has been so welcoming," added Yasmine Chatila. "On World Languages Day we got to meet other people. And there's even a Prayer Room on campus (located in room W305 in the Whitney building). No one has ever made me feel like I'm different."
The Chatila's also appreciate support services here for students, especially the Learning Center. They said they didn't have tutoring assistance of any type where they attended college in Lebanon.
The Chatlia's will all complete their degrees in 2023, although it won't be at the same time. Yasmine is on track to complete hers next May. Farah and Mohamad will have one more semester after that and should be done in December 2023.