on
Succeeding @ OCC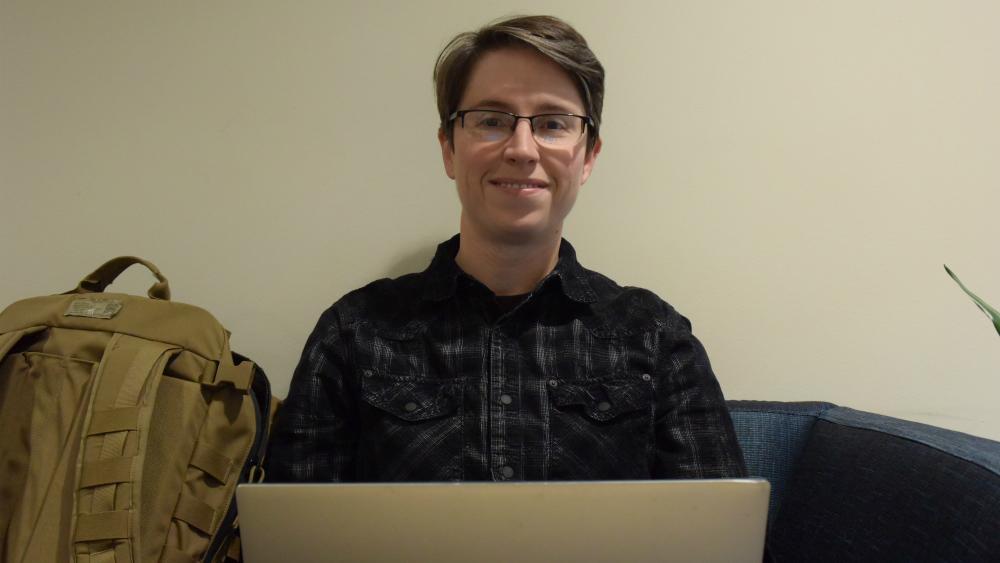 Major: Computer Science
High School: Guilderland, class of 2002
Colleen McGlin is a community college student with a world of experience. She's earned bachelor's and master's degrees, served her country both here at home and overseas, and is now in her final semester as a student at Onondaga Community College. "I really appreciate this area after having been all over the world. I hope to stay here locally and work in either cyber security or computer programming and continue to serve my country in the military."
Being in the military became a goal of McGlin's from the time she was old enough to learn about family members experiences. "Both of my grandpas were in World War II and I grew up listening to the stories they felt comfortable enough to share. The contributions they made to this country at such a young age and the things they saw at such a young age really stayed with me even though they're no longer here with us. I wanted to be like them and give back in a small way."
After graduating high school McGlin earned degrees from Colgate University and Middlebury College in Vermont. Her area of expertise was French and her goal was to become a Foreign Services Officer. She enlisted in the United States Marine Corps. While deployed in eastern Europe she was involved in a serious vehicle accident. She survived with two broken wrists which would require multiple surgeries and rehabilitation. McGlin spent 7 months at Walter Reed Hospital. While recovering she met her future wife and decided she wanted to be closer to home. She completed her tenure with the Marines which lasted a total of 7 years, joined the Army National Guard and is presently a 2nd Lieutenant.
McGlin made the decision to go back to school and major in Computer Science. Her wife had attended OCC and suggested she give it a try. McGlin began taking classes here in the spring 2019 semester. "It's been wonderful. All of my professors have been great. OCC has provided such a solid education. The coursework is very challenging. It's forced me to work hard.""
During the fall semester McGlin was inducted into the college's chapter of international honor society Phi Theta Kappa (PTK). Even though she had already earned two college degrees, becoming part of PTK was a big deal. "I have a 4.0 (grade point average). That was one of my goals along with getting into the honor society. I'm very determined to do well. I want to excel to my standards."
This semester McGlin is wrapping up work toward her degree online due to military obligations. She's looking forward to a career in either computer programming or cyber security. "I want to serve a higher purpose in my civilian life because I served a higher purpose in my military life. We've won the lottery when it comes to the country we've been born into. This country isn't perfect, but the ideals it can aspire to are what I want to represent."