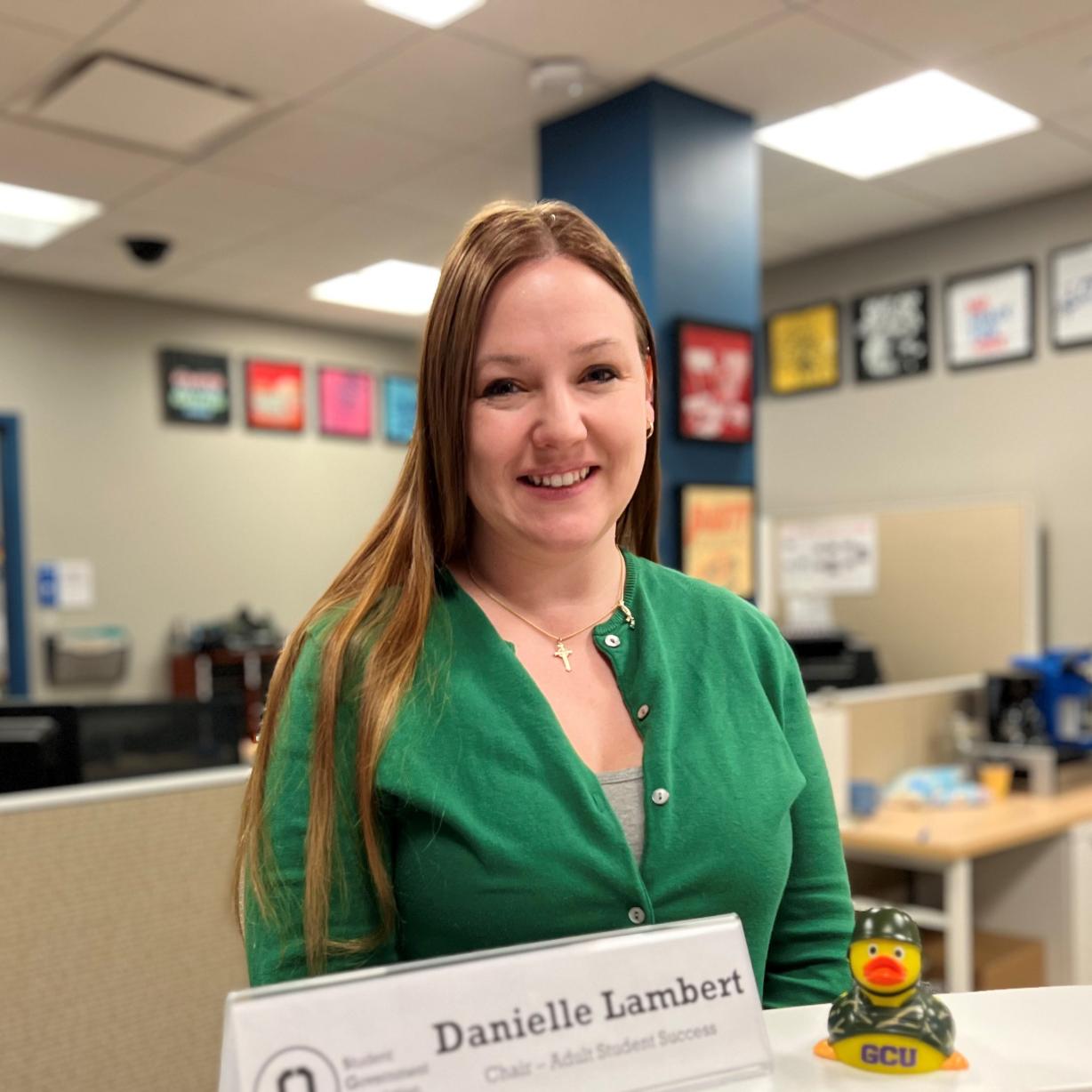 Danielle Lambert is a 38-year-old mother of three who is highly energetic and a passionate advocate.
When the 9/11 terrorist attacks happened during her senior year of high school, she decided she would join the military after she received her diploma.
Lambert spent four years in the United States Air Force, was honorably discharged, married an Army Veteran, and they started their family.
Their oldest, Justin, has Autism Spectrum Disorder. In 2018 a story about him made headlines when a seemingly harmless communication on a school bus was misinterpreted. The incident would lead the Lambert's to become vocal advocates for the autism community and start a related organization, Justin's Pit Crew.
The Lambert's had two more children. Once the youngest became school-aged, Danielle began focusing on her personal goals. "My 16 year old didn't need as much of me any more, and our younger two were pretty self-sufficient. When the youngest went to school full time, I started thinking about my future and how I bend my life for everything I do. I wanted to do something for myself and school was what I decided upon."
In the fall of 2022 Lambert enrolled in Onondaga Community College's Early Childhood degree program. She adjusted quickly to being back in the classroom. But the environment on campus was much different from what she was expecting. "People used to socialize when I was in school. Now there were ear buds and phones everywhere. The hallways were quiet. I tried to rub off on people and just start talking to them and they would look at me like I was crazy at first."
Her outgoing and energetic personality led to her creating a success team in one of her classes. "We had a text group. We reminded each other about assignments and helped each other study for tests. I was the oldest student in the group and everyone called me 'mom.'"
Being part of the group motivated her to want to do more for older students like herself. She inquired about opportunities on campus and joined Student Government as the Chair of Adult Student Success. "I want adult students to know the events we do at school are for the older people too. My biggest goal is to let adults know it's never too late to come back to school. I want to start a club for adult students. This is their college experience too."
When Lambert is on campus she divides her time between duties in the Student Government office, classes, and the Children's Learning Center where she does eight hours of field work every week. She's a self-described go-getter who has found the perfect place to begin her higher education journey. "I love it here. You're getting the full college experience no matter what your age is. OCC is very inclusive. They make everyone feel at home here."