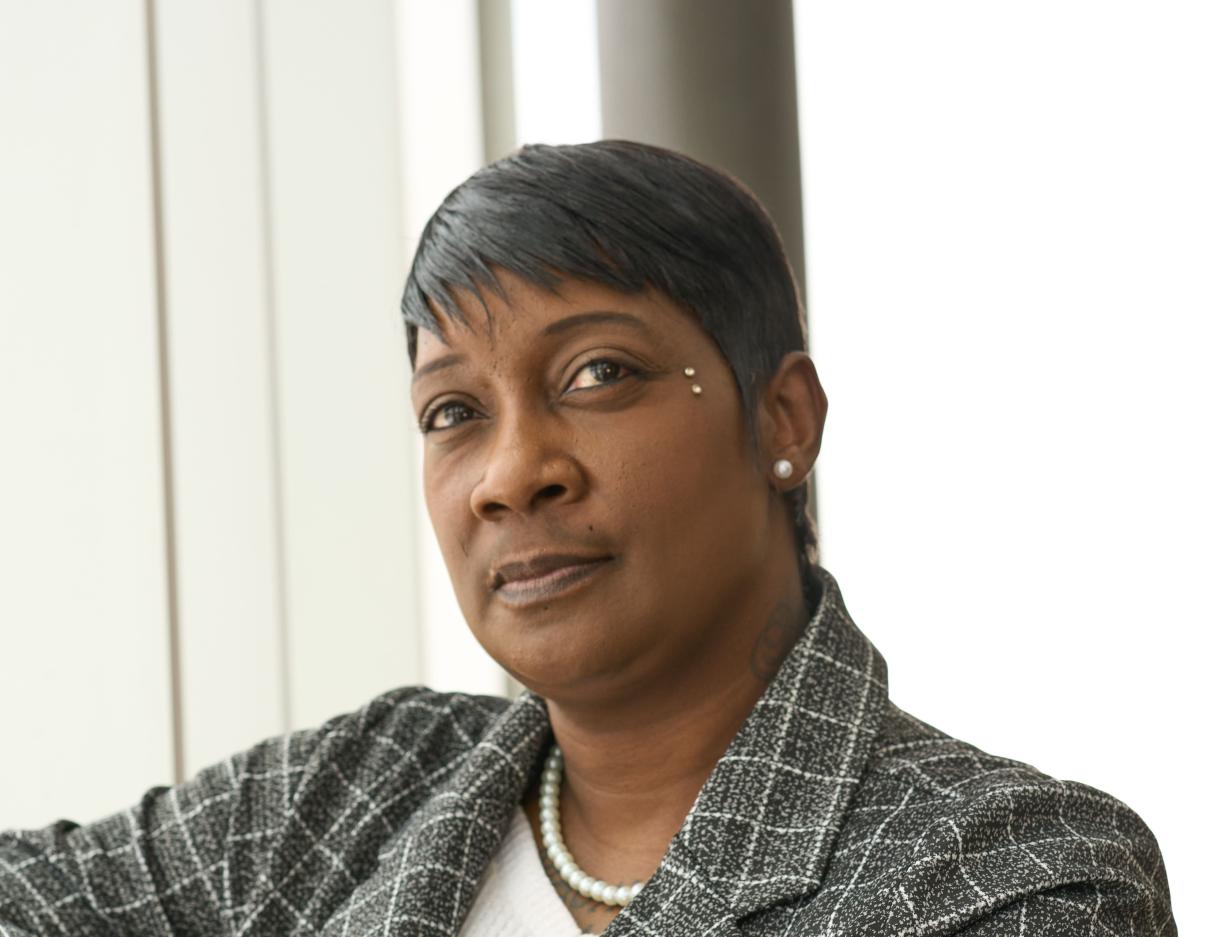 Glenna Jackson is a superhero. She's been knocked down by just about any type of tragedy you can think of, gotten back up, and been stronger for it. Next month, at the age of 53, she'll earn her first college degree. "I couldn't do this without God. And I love OCC. It's my safe place. I'm so glad to get up in the morning and come here. I have happy tears when I think about OCC."
Jackson was born into a home where domestic violence was the norm. She remembers her father as an abusive alcoholic. When she was a teenager, she dropped out of high school. She would become involved in her own abusive relationship and become a parent. The domestic violence she endured included one incident during which she was stabbed 10 times. She was airlifted to a hospital on three separate occasions. She died twice but was brought back to life. She lived in safe houses across the country for a total of 15 years. And those are just the things that happened to her.
In 2019 her mother became sick with cancer. Jackson went to Florida to take care of her until she passed. In 2021 she lost a brother and a sister. And on Christmas Day, her 32-year-old daughter died unexpectedly. Through it all she was taking classes at OCC and determined to succeed. "I was doing my homework in intensive care, I was doing my homework in airports, I was calling professors and asking for a couple more days to finish things. I was adamant."
Throughout this academic year she was a member of the first group of Meg O'Connell Social Justice Scholars. In the fall semester she worked at Interfaith Works. This semester she's spending time at the YWCA. "I'm helping women who have been victims of domestic violence transitioning back into the world. I teach life skills and how to go back into the workforce, how to go back to school."
During the fall 2022 semester, despite her life challenges, everything clicked for Jackson academically. She earned straight A's and received a letter from OCC  President Dr. Warren Hilton congratulating her on making the President's List. "When I got that letter I just fell on my knees and cried. I looked at the letter over and over."
While taking classes at OCC, Jackson is also a student at Rochester Seminary College. She will receive her degree in Theology this May as well as her OCC degree.
She's writing a book about her life story. It's titled "Burdened With A Purpose - Escaping Hell." Next month at commencement she will cross the stage and receive her Human Services degree. Her career goal is to become a therapist and trauma counselor. "I want to meet people in the emergency room and help them and serve them. I'm just a walking heart. I genuinely love people. I know what it feels like to be rejected. I know what its like to feel lonely. I know what it feels like to be poor. I know what it feels like to be less fortunate. I know what it feels like to lose a child. I've been through all of it and I can help people because of my experiences."