on
Succeeding @ OCC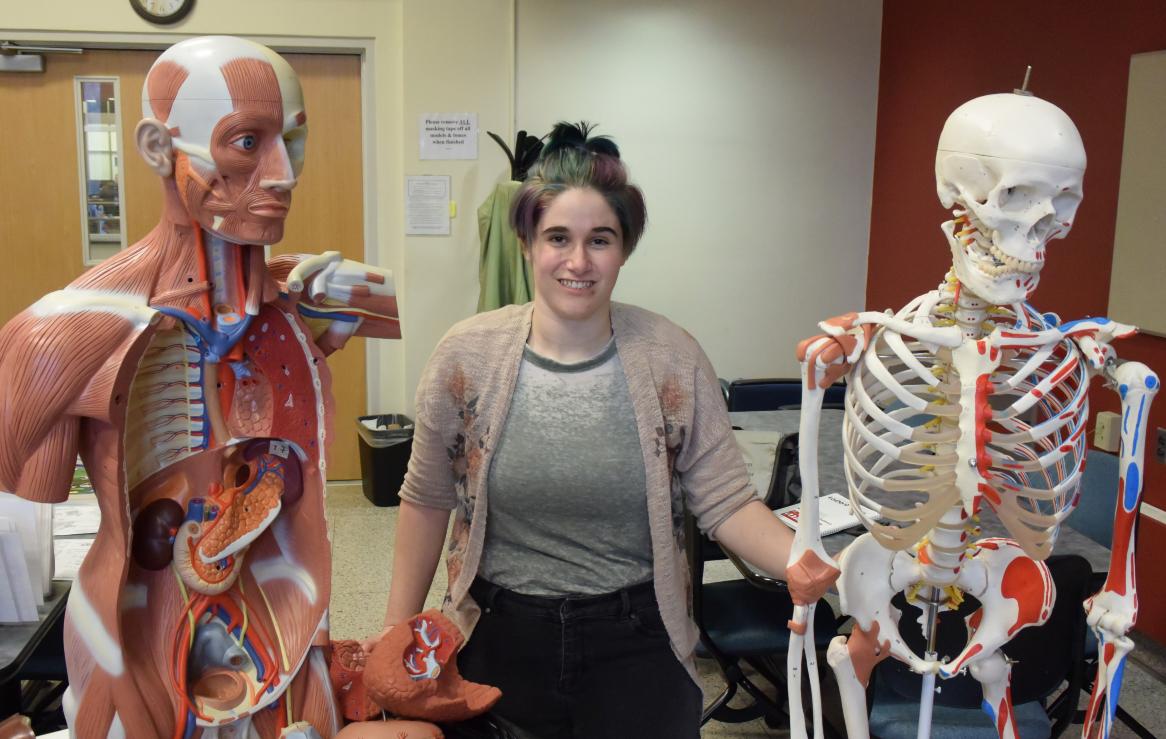 Grace Cordone thought she everything figured out. During her final year of homeschooling in Cato, she was going to come to the Onondaga Community College campus to take two very challenging Anatomy & Physiology courses she would as she worked toward her Physical Therapist Assistant degree. She hoped to spend two years at OCC before going directly into the workforce. Her relationship with Professor Elizabeth Hamilton changed everything. "I was really shy. She introduced me to how Biology works and how to teach it. I decided 'I want to teach this.'"
Cordone chose OCC because of its affordability and the opportunity to transition easily from a homeschooling environment to a classroom. Her experience in her very first class with Professor Hamilton inspired her to want to help others. "She asked students who did really well in her class to come back and help other students with labs. She chose me and I became a tutor and an intern."
When she wasn't in class Cordone could be found at The Learning Center where she tutors students in Genetics, Anatomy & Physiology, and three different Biology classes. "I like helping people work through complicated processes. It's cool when they get it and everything clicks. They come in super confused and worried about a test. If I can get it to make sense, it makes me feel good because I know they will do better than they would have otherwise."
Cordone's struggles with what she refers to as 'a wall called math' have pushed back her graduation date. Sometime next year she'll complete work toward her Mathematics & Science degree with a specialization in Biology before moving on to pursue bachelor's and master's degrees. She plans to continue tutoring at the Learning Center and hopes students will take advantage of this valuable, free resource on campus. "We're really really good at what we do. Don't be worried or ashamed about coming in. We help you figure out what you already know, what you've already learned, and help you process it better."
The Learning Center is located in room 202 in the Gordon Student Center, right next to the cafeteria. You can contact The Learning Center by email [email protected], by phone (315) 498-2103, or just drop in.