on
Succeeding @ OCC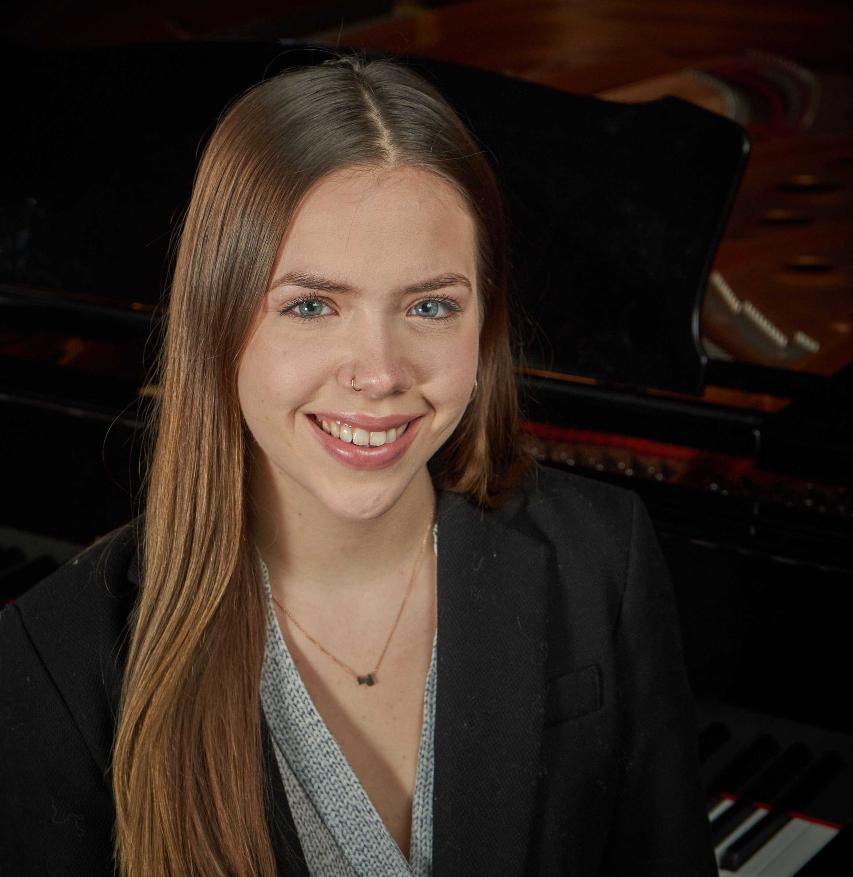 Hadassah Johnson's future was always in music. She just had to figure it out for herself. Music was a constant in her Auburn home where she was the youngest of 12 children. Family members regularly participated in music-related activities like church choirs. But it wasn't until she was watching television one night that she realized what she wanted to do. "During the Grammy Awards they gave an award to a music teacher. I had taught myself various things regarding music. I was very interested in improving my voice and my vocal technique. As I watched I thought 'I would love to that for the rest of my life and help other people.'"
Johnson came to Onondaga Community College and enrolled in the Music degree program where she formed a close bond with Professor Lisa Miller. "She helped me improve my vocal technique and vocal quality. She also encouraged me as a student. She's been great."
During her time on campus Johnson has maintained a perfect 4.0 grade point average and earned membership in the College's chapter of international honor society Phi Theta Kappa (PTK). She is also an officer, serving as PTK's Co-Vice President of Scholarship. During the fall semester she created a multi-faceted program designed to encourage students to complete the PTK scholarship application process. She also participated in several chapter-wide initiatives. "PTK has been great for me. I've grown as a leader and in my confidence levels. It's really encouraged me and showed me I do have something to contribute."
Each year two OCC students are named to the USA Today Phi Theta Kappa All-New York State Academic Team for their academic excellence and community service. Johnson is one of this year's honorees. "I am very proud of it. When I first started attending OCC it wasn't anything I strived for or thought I could accomplish. Even this semester I figured there were so many people who were involved more than me I figured one of them would get it. It's a very high honor and I'm so proud of it."
Johnson will complete work toward her degree in May. She plans to pursue bachelor's and master's degrees in Musical Performance. Her goal is to become a studio teacher.