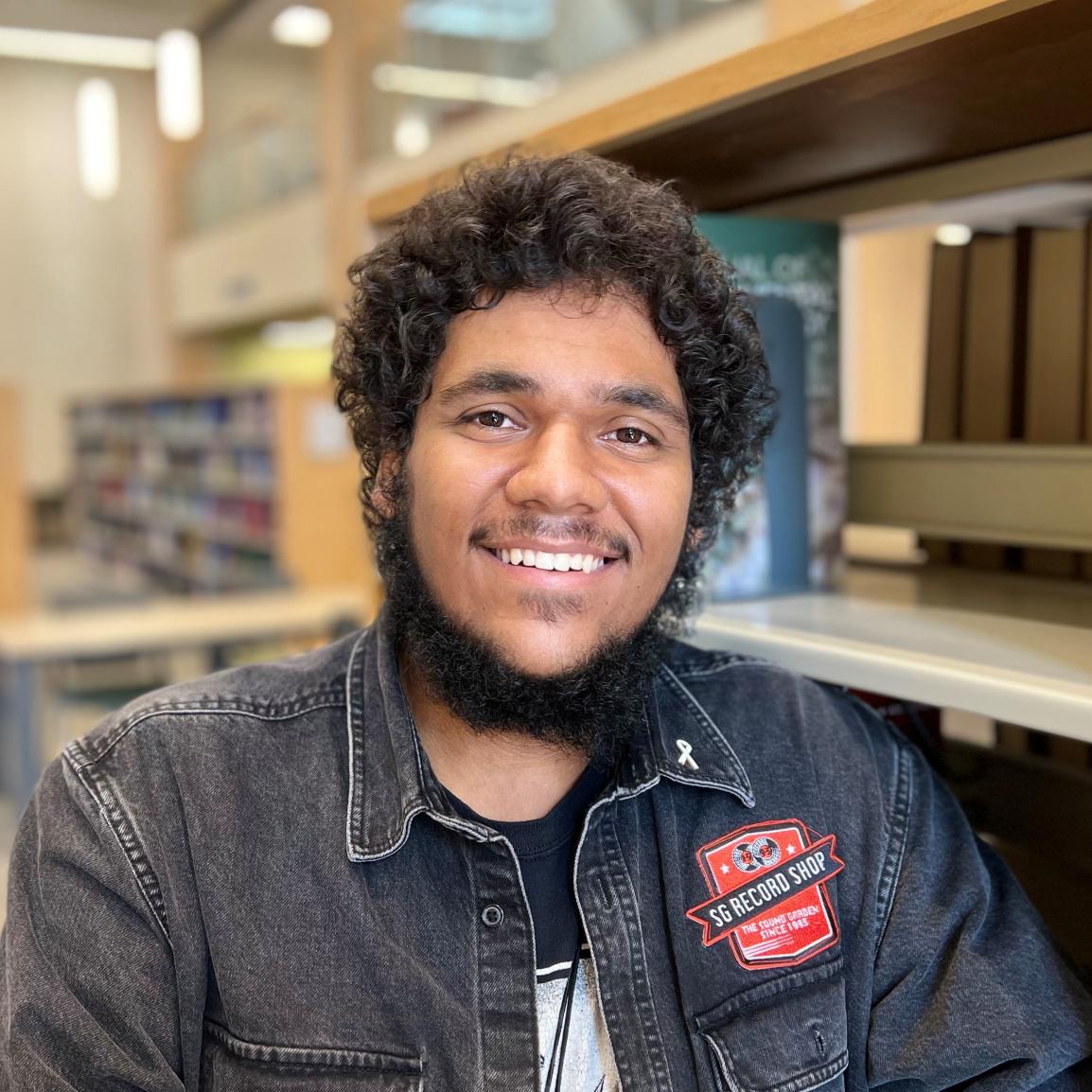 Isaiah Bedoar has transformed himself from an average student at West Genesee High School to a high achieving one at Onondaga Community College. Earlier this semester he was inducted into the college's chapter of the Phi Theta Kappa Honor Society. "I do a lot better in environments where I can get thoughts out there and work with people. I blossom where I have the freedom to learn and the freedom to apply what I've learned. I've completely skyrocketed here."
His journey to becoming an outstanding student began in the summer of 2021 when he came to the OCC campus and participated in the Educational Opportunity Program's Pre-Freshman Institute. It gave him the opportunity to earn 6 credits and adjust to life on campus. "Earning those credits and getting into the college experience was so helpful. It made the transition a lot smoother for me."
Bedoar is in the Creative Writing degree program. He credits the faculty with creating a wonderful environment for students to thrive in. "The professors really care about their students and making sure you are a better writer. I've become such a better writer because of them. Creative Writing is more of an apprenticeship. You study and learn through practicing all of the time."
His love of writing and reading led him to take a job in Coulter Library as a Work Study student. He's gained a special appreciation for the staff there. "They've spoiled me to death. After my first year I went to another job (off campus) and left because of workplace politics. When I went back to the library I told them they spoiled me because I expected that type of care everywhere."
Next May when Bedoar walks across the stage at commencement he will become the third generation in his family to receive an associate degree from OCC. His grandmother Sharon Hill and his Mother Toni Jones were both members of the class of 2016. "They can't get rid of us! It's nice to know so many people here who my mom and grandmother have met. OCC has wonderful people here. It means a lot to know there are wonderful people on campus who care to actually know people."
Bedoar plans to transfer to SUNY Oswego, earn a bachelor's in Creative Writing and English, then pursue his master's in English. His goal is to become a teacher. "If I can be that light for a student, I'd really like to in the same way professors here have been for me."