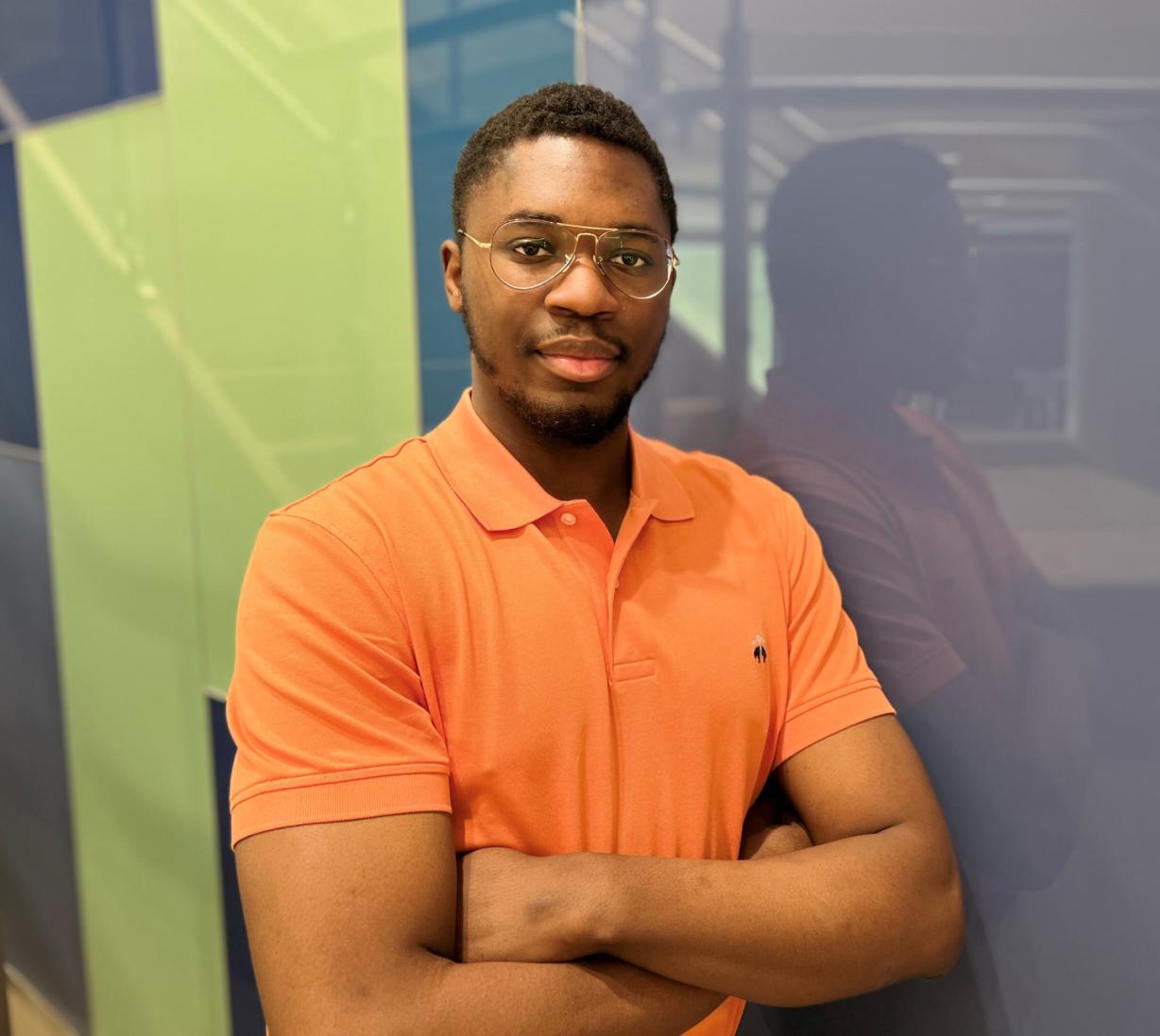 Chicago native J. William Rogers has found a home on the Onondaga Community College campus. He's a 23-year-old Business Administration major who is part of the Collegiate Science and Technology Entry Program (C-STEP) and the Extraordinary Men of Distinction. "This is an an amazing community college. The facilities, the resources, the way they try to meet every single student where their needs are... this school is beneficial to all students."
Rogers started college at a four-year school but life-related complications forced him to withdraw. When Covid began he decided to visit family in Syracuse. He found a community he believed he could make a difference in and decided to stay. "I saw a lot of the poverty I saw growing up in Chicago. It's a massive issue that hits home for me. I feel it's not only my duty as an American but it's also my purpose within my core beliefs that I want to help people so they don't go through what I went through."
He decided his road to a career helping others would begin at Onondaga Community College. He enrolled in the Business Administration degree program. While excelling in class he found the C-STEP and Extraordinary Men of Distinction communities on campus to be extremely welcoming. "In C-STEP I receive academic help and advice. A lot of their workshops, resources, and clinics help me with my organization and notetaking. And Extraordinary Men of Distinction is a community of people with similar backgrounds where we can learn from each other and find resources in order to help us graduate and do whatever we want in life."
Rogers plans to complete his degree in December 2023, then transfer to a four-year school and pursue a degree in Public Administration. "I see a lot of growth and potential within Syracuse. People here want changes, they want better lives for their children. I believe there needs to be more and there needs to be accountability. I'll do whatever the job is that needs to be done."