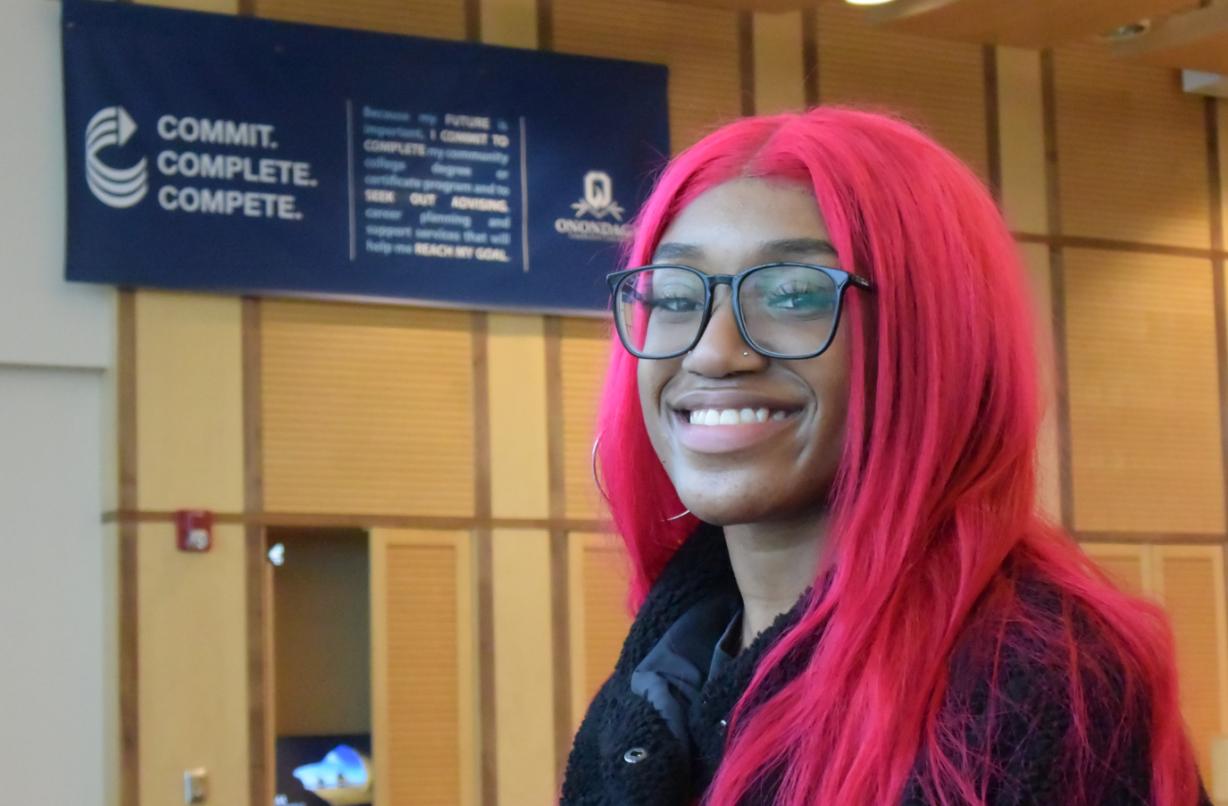 Ka'Chane Russell was disappointed when her family's financial situation forced her to leave a private four-year college in New Jersey and transfer to a community college. But today she couldn't be happier about being at Onondaga Community College. "I love it here. I know what my purpose is. This is a great campus. It's easy to be involved here and no one excludes you from anything. It's very diverse. You won't get this at another community college."
Russell focused on her general education requirements when she began taking classes at OCC during the summer of 2021. During the fall semester she became an RA in the residence hall and has enjoyed the experience. "I really love it. It's a community. The dorms are so small you really get to know people one on one. Everyone knows everyone somehow."
Because her first year of college was mostly online, Russell has looked for as many outside-of-classroom opportunities as possible. In high school she was captain of a cheer team, so she decided to form the Lazer Cheer Team here. "When I came to OCC I felt like I had to get involved. I've always been involved in various clubs and sports. I feel like I have to be busy."
Russell serves as an Ambassador in OCC's Collegiate Science and Technology Entry Program. Connections made there have led to a winter research opportunity at Syracuse University. She also volunteers at SUNY Upstate Medical University.
Russell plans to keep focusing on her general education requirements through the spring semester, then transfer to SUNY Oswego. Her goal is to become either a Physicians Assistant or a Teacher.