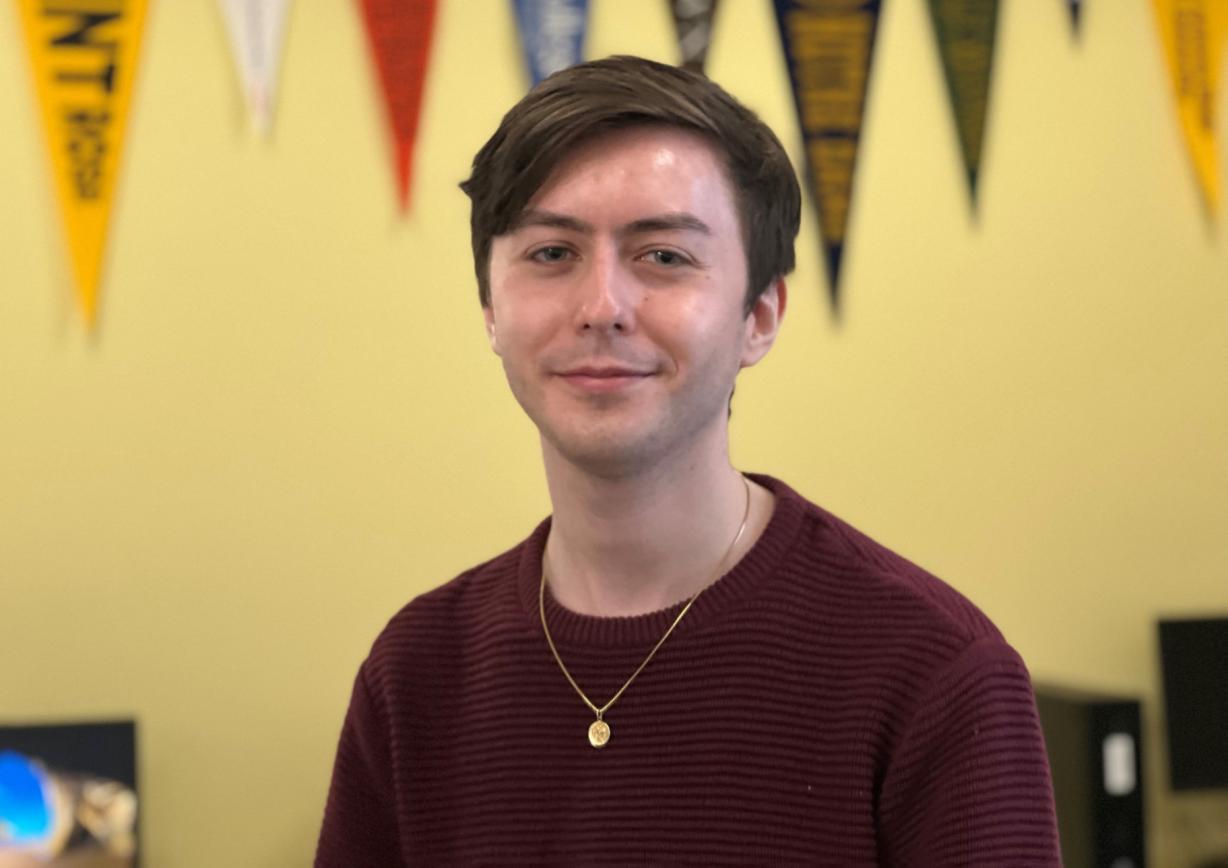 As a student at Bellport High School on Long Island, Kyle Goff barely survived academically. "I didn't know what I wanted to do with my life and I didn't have the motivation to work hard in high school."
After receiving his diploma in 2017 Goff spent three years working a carpentry job and painting houses. Lessons learned during that period changed his life. "Getting that real world experience helped me find what was lost and become who I am today. I'm a totally different person now."
He's a better student too. Goff is carrying a nearly perfect 3.9 grade point average, is a member of the Phi Theta Kappa honor society leadership team, is an RA in the residence hall, and is on the way to earning his Broadcast Media Communications (BMC) degree. "It was always in the back of my mind that I wanted to go to college and show the world what my vision is. Now I know what I want to do."
While Goff was working and saving money to one day go to college, he began writing screenplays and realized he had a real passion for it. "I'm a big film guy and I love writing. It's something that is natural to me."
His writing ability led him to OCC's BMC degree program. "I needed to learn things on the technical side. I'd love to work in Hollywood one day and write and direct so I can bring to life what I envision in my writing."
Goff will complete work toward his degree this May. He hopes to transfer to New York University and major in Film & TV.